Fight Report: Saul Alvarez vs Liam Smith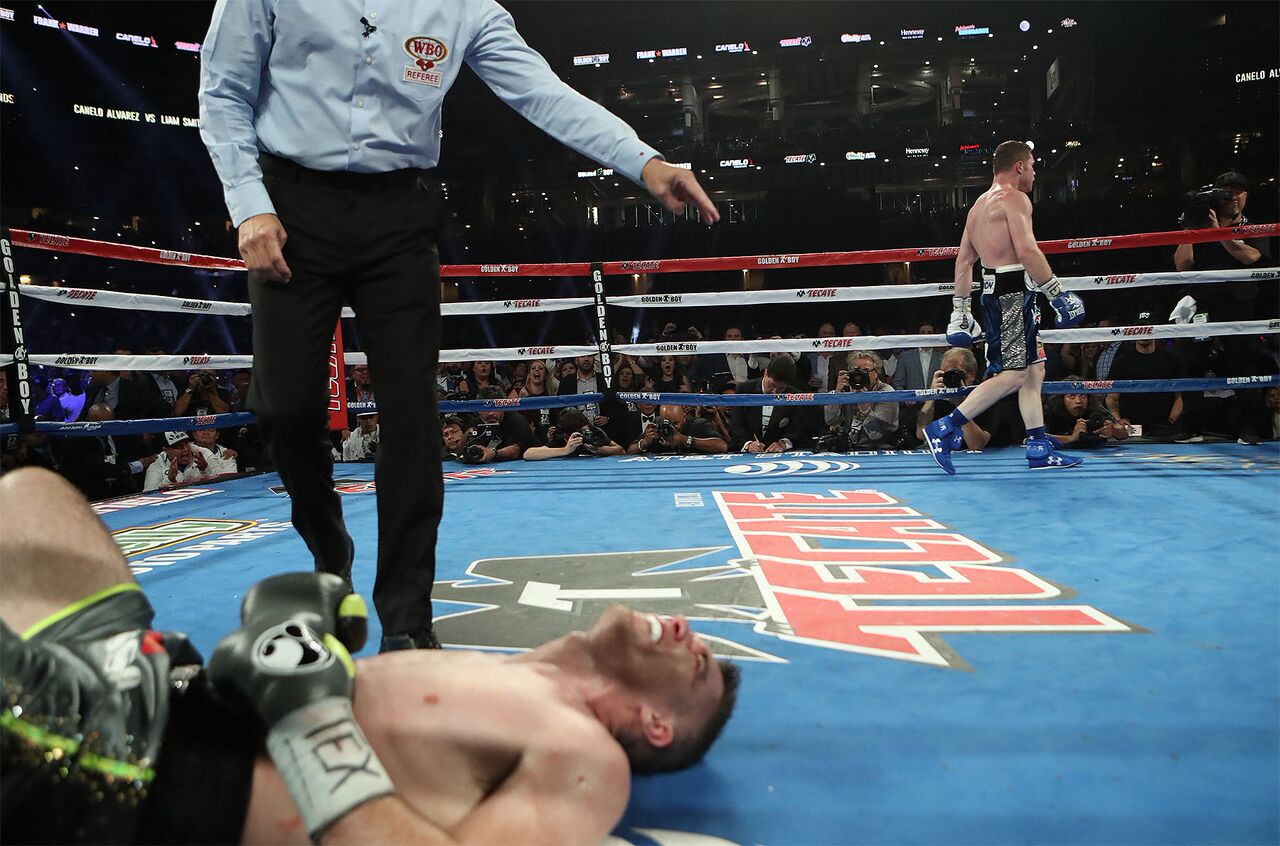 Arlington, TX, USA: Super Welter: Saul Alvarez (48-1-1) W KO 9 Liam Smith (23-1-1). Middle: Willie Monroe Jr. (21-2) W PTS 12 Gabriel Rosado (23-9,1ND). Feather: Joseph Diaz (22-0) W TKO 9 Andrew Cancio (17-4-2). Super Bantam: Diego De La Hoya (16-0) W PTS 10 Luis Orlando Del Valle (22-3,1ND). Welter: Sadam Ali (23-1) W PTS 10 Saul Corral (22-8). Super Light: Zach Ochoa (16-0) W PTS 8 Daniel Montoya (11-5).
Alvarez vs. Smith
Alvarez wins the WBO title with stoppage of a brave Smith who gave it everything but just could not match the power of Alvarez. Alvarez took the first round. He was scoring with stiff jabs and with some quick combinations and overhand rights. Smith was staying behind a high, tight guard but was short with his jabs and a couple of combinations and making a slow, careful and intelligent start . Alvarez was letting his punches go at the start of the second throwing jabs, left hook and straight rights and that's when the fight really broke. Smith was coming forward throwing combinations of his own. Alvarez was firing back but moving and not going toe-to-toe. Alvarez went back to the jab and landed some left hooks to the body until Smith forced Alvarez to the ropes and landed some body punches of his own. He was walking Alvarez down with the champion looking to draw the lead so that he could counter in a closer round that saw Alvarez with a small cut over his left eye from a punch. Smith made a confident start in the third until a left hook to the body had him backing up. Alvarez started landing some hard straight right/left hook combinations and was following Smith and getting home some left hooks and right uppercuts in a round he dominated although Smith was not totally passive and scored with a nice three-punch combination of his own. Smith was willing to stand and trade at the start of the fourth and as they exchanged body punches a left from Alvarez went low and he was given a warning. Smith took the fight to Alvarez twice trapping him on the ropes and scoring some good body punches but Alvarez was throwing more and landing more and had the edge in  power. Alvarez was letting go with left hooks and right uppercuts at the start of the fifth with Smith backing up Alvarez then changed his tactics and stood with his back to the ropes trying to lure Smith in. At the end of the first round Alvarez's corner had told him to use the right uppercut more and he did so now forcing Smith to back off. Smith came forward again and bombarded Alvarez with left hooks and rights to the head and Alvarez fired back as they both battled away to the bell. Smith was showing two cuts over his right eye a vertical slanting one over the eye and one above the corner of the eye both caused by punches. Smith had the better of the first part of the sixth as Alvarez spent most of the time with his back to the ropes. Smith was able to score with left hooks and overhand rights but when Alvarez banged back his power was evident. Smith was given a warning for rubbing his glove down the face of Alvarez but he had blood trickling from the cut at the side if his eye and on his nose and things were looking ominous. Smith took Alvarez to the ropes in the seventh and scored with some good rights and left hooks. Alvarez was happy that he did not have to go looking for Smith and with his target right in front of him he landed a thumping right to the head a left hook and another right to the head which sent Smith backwards to the canvas. He was up at six and the blood was again running down his face. With Alvarez looking to finish it Smith boxed on the back foot and avoided further trouble and the round ended with Alvarez again with his back to the ropes as Smith slammed home rights and lefts to the bell. At the start of the eighth both fighters were stabbing out jabs. Alvarez again chose to go back to the ropes allowing Smith to score a series of uppercuts only for Alvarez to fire back with right uppercuts. Two of those uppercuts opened Smith up and then a left hook to the body saw Smith take a couple of steps back and  in a delayed action go down to the canvas on his haunches. He was up at eight and with only 20 seconds left in the round made it to the bell. Despite the knockdown Smith was not looking to hide in the ninth and on a couple of occasions was able to land some hard combinations until Alvarez landed a rib-bending left to the body which had Smith down and rolling in agony and after starting the count the referee just waived the fight over. The 26-year-old Mexican gets win No 34 by KO/TKO in his eleventh world title fight. He went to great pains after the fight to indicate that Gennady Golovkin had turned down a big offer to fight him but it is starting to sound like Mayweather-Pacquiao all over again. We want the fight not reasons why it is not happening. Alvarez is unlikely to fight again this year as he suffered a broken right thumb. Smith,28, was making the third defence of his WBO title. Obviously Alvarez was a giant step up from Jimmy Kilrain Kelley and Predrag Radosevic but he matched Alvarez for speed and power at times but Alvarez showed some clever defensive moves and too often Smith went to war with a guy with heavier guns. He has lost his title but raised his profile enormously and has the ability and the backing to come again.
Monroe vs. Rosado
Monroe wins unanimous verdict over Rosado but the fight lacks fire and nothing indicates Monroe was ready to fight Alvarez. From the first round Monroe showed some slick southpaw skills with Rosado trying to force the fight but finding Monroe an elusive target. Monroe was able to counter Rosado's attacks with his right jab and straight left and built a good lead. It was the fifth before Rosado was able to effectively cut the ring off and force Monroe to trade but although Rosado had the higher work rate the accurate stuff was coming from Monroe as he slotted home counters. Rosado put in a big effort in the eighth forcing Monroe to the ropes and keeping him there for much of the round but he was not landing with enough power to get a foothold in the fight. Somehow Rosado had suffered a cut to the back of his head which interrupted the action and although Monroe went down at the end of the round it was a slip. Monroe had a better ninth round with Rosado stepping up the pressure again in the tenth but Monroe continued to score with his right jab and Rosado had fallen well behind. He needed a strong finish over the last two rounds but a clash of heads in the eleventh started a swelling under his left eye and as that began to close it was hard for him to be as effective as he needed to be and Monroe safely negotiated those last round to take a clear, well deserved decision. Scores 118-110, 117-111 and 116-112 all for Monroe. He wins the vacant WBO Inter-Continental title. The 29-year-old " Mongoose", the great nephew of the great Philly fighter Willie "The Worm" Monroe, broke through by winning the 2014 ESPN Boxcino Tournament and then beat Brian Vera. That somehow got him a shot at Gennady Golovkin in May last year for the WBA, IBF and interim WBC middle titles but he was stopped in six rounds. He scored a useful win over John Thompson in June this year and he was No 14 with the WBO going into this one. "King" Rosado,30, seems destined to come up short in the big fights. He was stopped inside the distance by Golovkin for the WBA and IBO titles and by Peter Quillin for the WBO crown. Losses to Jermell Charlo and David Lemieux sent his stock into free fall but he battled back with victories over Joshua Clottey and Antonio Gutierrez 20-1-1 and was up at No 10 with the WBO before this fight. He is only 30 so not yet ancient but there will not be too many chances for him.
Diaz vs. Cancio
Onwards and upwards for the talented Diaz he breaks down a gutsy Cancio. Diaz did not rush the job he worked patiently using superior southpaw skills and quicker hand speed to hand Cancio a steady beating. Cancio was determined to come forward but was being caught with counters to head and body. A punch fro Diaz opened a cut on the bridge of Cancio's nose in the third round and it was a problem for him for the rest of the fight. Diaz had been showing some nice defensive work but he stepped up the pace from the fourth and fifth. Despite the blood from his nose Cancio still had only one option and that was to take the fight to Diaz. He continued to do that over the middle rounds having some success but paying for it big time as Diaz worked him over. By the ninth with Diaz pouring on the punishment Cancio's corner were looking to pull their man out and the referee stopped the fight. Another impressive win for the 23-year-old "JoJo as he makes a third defence of his NABF title. He was the youngest member of the US boxing team at the 2012 Olympics, twice a US National champion and a World Championships quarter-finalist.  He already has wins over good level opposition in Rene Alvarado Jayson Velez and Victor Proa and is rated WBC 3/WBO 7/IBF 8(6) but is not ready for a title fight yet. Cancio, 27, gets his first inside the distance loss. After going 15-1 in his first 16 fights he has had a see saw time beating Rocky Juarez and Jerry Belmontes but losing to Roger Gonzalez and Ronny Rios. He had steadied the ship with wins over Rene Alvarado in his last two fights but after a rest there are plenty of good fights around for him.
De La Hoya vs. Del Valle
De La Hoya comes through his toughest test so far with flying colours as he takes a wide unanimous verdict over Puerto Rican Del Valle. De La Hoya was pressing from the start with Del Valle looking to stand and trade. Del Valle was getting through with punches of his own but De La Hoya was blocking and avoiding those and scoring with hard counters. Those first two rounds were close but from the third De La Hoya took over. He had success with straight rights and shook Del Valle badly with an overhand left which saw Del Valle stagger into the ropes but stay on his feet. De La Hoya also had a big sixth round making Del Valle wobble with some hard combinations. Del Valle stayed in the fight over the last four rounds but De La Hoya was in control and eased his way to victory. Scores 99-91 twice and 100-90. The 22-year-old De La Hoya retains the WBC Youth title. He has good wins over experienced fighters in Jesus Ruiz and Arturo Badillo. He is No 10 with the WBC and if he continues to develop a title shot in 2018 must be a possibility. "Orlandito" Del Valle, 29 (again we have this stupid situation that only one fighter has to meet the criterion so a guy 29 can fight for the Youth title. On that basis I could fight for the middle age title-at a stretch) anyway Del Valle was unbeaten in his first 16 fights before losing to Vic Darchinyan in a match that came too early for him. His other loss was on points against Luis Rosa but he re-established his pride with four wins. After this fight he was treated for a hand injury suffered in the fourth round
Ali vs. Corral
Ali takes his first step along the road to recovery as he outpoints Corral. Ali breezed through the first half of the fight outboxing the game but limited Corral and scored a knockdown in the fourth round. Corral has lost only once inside the distance and over the second half of the fight he put in a good effort taking the fight to Ali. He wasn't winning the rounds but he was making the talented "World Kid" fight a lot harder than he had in the early rounds. Scores 99-90 twice and 99-91 all for Ali. First fight for Ali since he was floored twice and stopped in nine rounds by Jessie Vargas in March for the vacant WBO title. Vargas gets Manny Pacquiao and Ali gets Corral, that's the price of losing in boxing. Mexican "Navajo" Corral, 29, was a good level test for Ali at this time as he had won 10 of his last 11 fights with the loss being a third round kayo against Mike Alvarado in March.
Ochoa vs. Montoya
Golden Boy prospect Ochoa gets unanimous decision over Montoya. Ochoa was always the boss in this one but Montoya stayed with him and fought hard all the way. Montoya did have a bit of success early but Ochoa was too strong and punching too hard and was a winner by a long way. Scores 79-73 twice and 80-72 all for the 23-year-old from Brooklyn. He is the classic case of a kid on his way to trouble until he took up boxing. Mexican Montoya had won 4 of his last 5 fights.
Read more articles about:
Andrew Cancio
,
Daniel Montoya
,
Diego De La Hoy
,
Gabriel Rosado
,
joseph diaz
,
Liam Smith
,
Luis Orlando Del Valle
,
Sadam Ali
,
Saul Alvarez
,
Saul Corral
,
Willie Monroe Jr
,
Zach Ochoa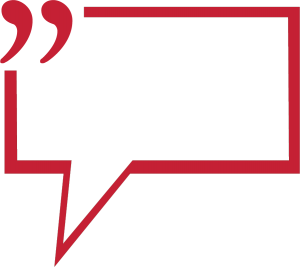 Click Here, If you wish to add a COMMENT to the above article or any of the Ringnews24 boxing articles.