Fight Reports from Eric Armit
Frederiksberg, Denmark: Super Middle: Lolenga Mock (36-14-1) W PTS 10 Derrick Findley (24-21-1,1ND). Mock keeps his comeback alive with victory over Findlay. Mock is a slow starter and Findlay took advantage of that as he showed a tight defence and scored well over the first three rounds. Mock woke up in the fourth and although the pace was never quick he forced the fight more and by the sixth he had overcome Findlay's early lead. From there the better conditioning of the much older Mock determined the outcome as Findlay tired and the home fighter swept the late rounds to take the unanimous decision. Scores 97-93 twice and 98-92. The 44-year-old DRC-born Mock, a former EU champion, had mixed in top company such as David Haye, Lucien Bute and Gabriel Campillo but seemed to have retired after losing his EU title to Erik Skoglund in October 2013. However he returned to the ring in December 2015 and has scored five wins since then. The 32-year-old "Superman" Findley from Gary only gets tough assignments that he is not supposed to win. He is a tough character but 4 of his 5 losses over the last two years have been by KO/TKO.
New Plymouth, NZ, Light Heavy: Robert Berridge (28-5-1) W PTS 8 Sam Rapira (15-3). Berridge wins battle for local bragging rights as he takes unanimous decision over fellow-New Zealander Rapira. After a cautious first round Rapira tried to use his longer reach to box on the outside but southpaw Berridge was just too strong. Berridge worked on the body over the next three rounds with Rapira only really getting into the fight from the fifth. Even then Berridge continued to score well to the body and to be edging the rounds. With blood from a cut over his right eye leaking down the side of his face Rapira just could not find the power to turn things around and Berridge took the unanimous verdict. The 31-year-old "Butcher" lost important fights against Thomas Oosthuizen for the IBO title in June last year and to Eleider Alvarez in July so could not afford to lose at domestic level. Rapira had won 7 of his last 8 fights but not even fighting in his own neighbourhood was enough to propel the 32-year-old Rapira to victory. He was a good level amateur with a win over Vijender Singh to his name.
Weissenfels, Germany: Light Heavy: Dominic Boesel (23-0) W PTS 12 Tony Averlant (24-9-2).Super Light: Felix Lamm (13-1-1) W PTS 10 Andrea Carbonello (13-2-1).
Boesel vs. Averlant
Boesel overcomes a slow start to beat Averlant and now dreams of Sergey Kovalev or Andre Ward. No feeling out here as both tried to assert domination in the first. Averlant was firing jabs and straight rights with Boesel throwing left hooks to the body. Averlant was bleeding lightly from the mouth at the end of the round. Averlant took the second round using the jab, straight rights and right uppercuts with Boesel only fighting in short bursts. The third and fourth were close. Boesel started them better with body punches but again only in short burst whereas Averlant was throwing more and landing more and fighting for three minutes in each round. Significantly the TV replays only showed the punches landed by Boesel and that together with the huge crowd support for the German showed what Averlant was up against. Averlant had Boesel in a corner and was throwing plenty of punches at the start of the fifth but Boesel had the better of the second half of the round. Boesel then began to motor. He took the sixth, seventh and eighth. He was up on his toes boxing using his jab and sustaining his attacks through the rounds with Averlant still getting through with his jab but not as often and the Frenchman seemed to be tiring. Averlant tried to rally in the ninth but was visible hurt by body punches from Boesel and looking a beaten fighter. The tenth was even until the last 20 seconds when Boesel cut loose with a series of two-handed attacks jarring Averlant's head with uppercuts. Boesel had a bit of home fighters luck in the tenth. He had already been given a final warning for pushing Averlant's head down. When he did it again in the tenth instead of losing a point he was given another "final" warning. Averlant did better in the eleventh going back to the jab and straight rights but he did not have the strength to sustain the attacks and Boesel made a stronger finish to the round. Amusingly in the eleventh Boesel went to push Averlant's head down again. Just as he was about to do it he looked across at the referee who raised his eyebrows and Boesel took the hint. The German had more left and clearly took the last round. Scores 118-111, 117-111 and 116-112 all for 26-year-old Boesel. He was making the seventh defence of his WBO Inter-Continental tile and second of his WBA Continental title. He is No 2 with the WBO so in theory the challenger for the winner of the Sergey Kovalev vs. Andre Ward fight but is not in their class (who is?). His EBU No 9 rating is probably more accurate based on his opposition but if the money is there he will get his title fight. Frenchman Averlant, 32, the WBFederation champion was halted in two rounds by Juergen Braehmer  for the European title in 2013 but had bounced back well with six wins.
Lamm vs. Carbonello
Lamm wins the vacant WBO European title with controversial split verdict over Belgian Carbonello. Both were quick but light punchers but they started at a high pace and both landed some hefty punches in the first. Carbonello was a little taller and had a slight edge in reach and switched to southpaw occasionally. There was never much between them in any round.  The fight was close with Lamm edging the sixth and seventh to get his nose in front but Carbonello staged a stronger finish and looked to have done enough to earn the decision but it went to the home fighter. Scores 96-94 and 96-95 to Lamm and 96-95 to Carbonello. The 26-year-old Lamm lost an early fight but is now 10-0-1 in his last 11. He is miles away from top class at this time but will probably get a world rating from the WBO as that's the way they try to boost their lower level European tile . Carbonello, 27, the BeNeLux (Belgium, Netherlands and Luxemburg) was having only his second fight in almost two years and had been inactive for nine months but was sharp enough to give Lamm more problems than he could handle.
Varpalota, Hungary: Cruiser: Imre Szello (14-0) W PTS 10 Hamilton Ventura (15-4-1). Light Heavy: Richard Baranyi (17-1) W PTS 10 Giorgi Beroshvili (27-12-2). Cruiser: Tamas Toth (7-4-4) W TKO 9 Jozsef Darmos (2-1-1).
Szello vs. Ventura
Szello wins the vacant WBO Inter-Continental title with unanimous verdict over Brazilian Ventura. The former amateur stand out controlled the fight most of the way but Ventura had shown against Rakhim Chakhkiev that he was a useful fighter and he gave Szello a good argument. Szello came near to finishing it just a bit early when he floored Ventura with a right hook in the last round but Ventura has a good chin and was still there at the bell. Scores 100-89, 99-90 and 97-92 all for Szello. The 33-year-old Hungarian left it late to turn pro and although he is making progress it is perhaps too late for him to break into the big time. Ventura, also 33, was blown away inside a round by Yunier Dorticos in 2014 but had Chakhkiev down when losing to the Russian on points in April this year.
Baranyi vs. Beroshvili
Baranyi gives his career a boost as he wins the vacant WBO European title with a very close points victory over Georgian Beroshvili. The Georgian had been picked as a very beatable opponent for the Hungarian but in the end Baranyi could count himself lucky that he was on home ground as he just scraped home with Beroshvili looking unlucky not to get at least a draw. Scores 96-94 twice for Baranyi and a way out 98-92. They have been hand-picking Baranyi's opponents after he was knocked out in four rounds by Pablo Sosa 3-4-3 last year. Beroshvili, 24,usually plays the part of the anvil whilst the local fighter does the hammering but not here.
Toth vs. Darmos
Toth springs an upset as he halts Darmos in the ninth to win the vacant national title. Darmos took the lead over the first four rounds but then began to fade. Toth took over and broke down the former top amateur until the fight was stopped in the ninth round with Darmos out of his feet. The 32-year-old "Barbarian" Toth had suffered his four losses on his travels but was 1-0-2 in his last three fights and this is his fifth win by KO/TKO. Darmos dominated the Hungarian 91kg ranks as an amateur winning the national title seven times, competing at three World Championships and winning bronze medals at both the European and European Union Championships but does not look like making it as a pro.
President Roxas, Philippines: Bantam: Glenn Porras (29-4) W PTS 8 Renante Suacasa (7-18).  Porras makes a winning return as he floors Suacasa three times on his way to a unanimous decision. The experienced southpaw took a couple of rounds to shake off some rust and then went to work. He floored Suacasa with a body punch in the fifth and again in the seventh with the bell saving Suacasa on each occasion. Porras scored the third knockdown late in the last round with a left to the body but just ran out of time to get the stoppage. The 30-year-old "Rock", earned a world rating with a run of 15 wins in a row before suffering a dramatic kayo loss against Puerto Rican Jose Nieves in December 2012. This is his first fight since then. Suacasa, 28, has now lost 9 of his last 10 fights but usually goes the distance.
Caguas, Puerto Rico: Feather: Jesus M Rojas (24-1-2,1ND) W TKO 5 Jesus Valdez (16-2-1). Alberto Mercado (13-0-1) W PTS 10 Braulio Rodriguez (19-2).
Rojas vs. Valdez
Rojas returns home to Caguas and halts tough Mexican Valdez to win the vacant WBA Fedecaribe title. Rojas was able to score throughout the fight with hard punches to head and body but Valdez replied with good body punches of his own and remained competitive-and dangerous- with his head. Rojas continued to work to head and body and despite a brave effort from Valdez a sustained series of combinations in the fifth forced the stoppage. Rojas was fighting in front of his hometown fans for the first time in 10 years. He is 6-0-1Tec Draw in his last 7 fights and the No Decision was due to a cut suffered by the great scrapper Jorge Arce in their fight in 2012. Mexican Valdez has impressive looking statistics and had won his last six fights but those six opponents had only mustered 15 wins between then so this was a big step up in quality of opposition for Valdez.
Mercado vs. Rodriguez
Mercado gets the win but it was far from popular. The Dominican fighter put Mercado down in the second round and although southpaw Mercado fought back hard he did not seem to have done enough although the judges gave Mercado the split decision. Scores 76-75 twice for Mercado and 77-74 for Rodriguez. The 28-year-old Puerto Rican keeps his unbeaten tag and his WBC Fecarbox title but is riding his luck as his title defence in March saw him only squeeze past Braulio Santos with a split draw. Perhaps he should avoid anyone with the first name of Braulio.  "El Chavo" Rodriguez, 28, had scored 17 of his 19 wins by KO/TKO including victories inside the distance against  former WBC champion Francisco Lorenzo (although the WBC never agreed to recognise him) and Argentinian Marcos Martinez 17-2. His loss was in Mexico in 2014 against the still unbeaten Carlos Diaz R.
Blackpool, England: Welter: Adam Little (17-1) W KO 3 Martin Gethin (26-8-1).
Important win for Little as he knocks out experienced Gethin. Local fighter Little took charge immediately using a sharp accurate jab to take the first round. In the second Little began to get through with some hard rights and in the third a right to the body put Gethin down and he was unable to beat the count. The Blackpool-born "Big Man" gets his fifth win by KO/TKO in what was a Commonwealth title eliminator which puts him in line to challenge world rated Bradley Skeete. Gethin "The Quiet Man" a former British lightweight champion, missed his big chance when he lost on a seventh round kayo to Ammeth Diaz in an IBF final eliminator in 2013. He has had a rocky time since then losing on a split decision against Derry Mathews and being beaten inside the distance by Terry Flanagan for the British title and Tommy Coyle.
Jauregui, Argentina: Light Heavy: Ezequiel Maderna (24-3) W KO 6 Walter Sequeira (17-4). Maderna continues to rule the roost in Argentina. He almost ended this early flooring Sequeira with a left to the head in the first round. Sequeira was hurt but after the eight count tried to take the fight to Maderna but could not get past "El Olympico's" long reach. Over the next four rounds that continued to be a problem for Sequeira. Maderna kept him on the outside with his long jab and good movement and found Sequeira an easy target for counters. A frustrated Sequeira bit Maderna twice in the fifth round and was given a warning. In the sixth a series of lefts to the chin and a right put Sequeira down and he was counted out. First fight for the 24-year-old Argentinian super middle champion since being stopped in four rounds by Artur Beterbiev in June He now has 16 wins by KO/TKO. He has never lost to an Argentinian as a pro and his other two losses are a unanimous decision defeat against Edwin Rodriguez and a majority verdict against Tommy Oosthuizen for the IBO title. Sequeira gets his second loss in a row having been beaten in Germany by Avni Yildirim for the WBC International silver title in February.
Villa Constitucion, Argentina: Super Light: Emiliano Rodriguez (16-0) W KO 8 Damian Yapur (11-5-3). Super Feather: Hugo Santillan (11-0-1) W PTS 12 Mauricio Munoz (31-9).
Rodriguez vs. Yapur
Rodriguez wins this contests between two fighters from Santa Fe State with an eighth round stoppage. The 27-year-old "Little Cobra", the Argentinian No 9 gets his sixth win by KO/TKO. "El Chino" Yapur continues a slide and is now 0-4-1 in his last 5 fights.
Santillan vs. Munoz
Good win for the local fighter over the more experienced Munoz. Santillan used his speed to box his way to winning the first two rounds but Munoz warmed up by pressing the youngster hard and taking the next three rounds to edge in front. The impetus swung back to Santillan who managed to work some space and swept rounds six to nine. He had an added bonus when Munoz was deducted a point in the eighth for a butt. Again the experience of Munoz came into play as Santillan had never been past the sixth round before and Munoz made a late surge winning the tenth and eleventh rounds. It was not enough has Santillan dredged up the energy to take the last round and the unanimous decision. Scores 119-108, 116-113 and 115-113 all for Santillan with the middle score an accurate measure of the fight. The 20-year-old "Dinamita" Santillan wins the South American title. The Argentinian No 8 showed maturity in the way he paced himself. "Chucky" Munoz, 31, had mixed in much higher company losing to Toshiaki Nishioka for the WBC super bantam title in 2011 on points to Evgeny Gradovich for the IBF super feather title in 2013 and on a stoppage against Brit Stephen Smith in 2014. He was No 4 with the FAB so promotion now due for Santillan.
Seinajoki, Finland: Cruiser: Juho Haapoja (27-7-2,1ND) W PTS 10 Tamas Lodi (18-8-2). This was all about revenge for Haapoja as Hungarian Lodi had scored an upset third round kayo win over Haapoja in April. Haapoja was a bit tense in the first round and Lodi looked dangerous throwing rights. Once Haapoja settled down he began to outbox the Hungarian using a stiff jab to control the action showing a much tighter defence and some good footwork. Lodi had a good fourth round landing a hard head punch but other than that Haapoja was never really troubled although Lodi remained competitive to the end. Lodi had been hoping for a more aggressive approach from the Finn but Haapoja boxed conservatively paced the fight well and was a good winner. Scores 98-94, 98-95 and 96-94.The 35-year-old former EU champion has lost big fights to Mateusz Masternak, Silvio Branco and Rakhim Chakhkiev but back-to-back losses to Lodi would have been hard to rebound from. Lodi has also had some hard fights handed to him and after the April win over Haapoja he lost on points to Chakhkiev in May.
Manchester, England: Super Feather: Alex Rutter (10-0) W PTS 10 Brad Botham (4-5-1). Rutter wins the vacant BBB of C Central Area title. The local fighter was very much the favourite but Botham came to fight and made Rutter work hard for his win. Rutter focused on the body and that paid off eventually as Botham began to tire from the eighth round allowing Rutter to cement his win with a strong finish. Referee's score 97-94 for "Big Al". The 23-year-old Rutter had never gone past six rounds before so the was a valuable experience. The 22-year-old "Beefy" Botham had come up short in a shot at the Central Area lightweight title last year but showed Yorkshire grit and has not lost inside the distance.
London, England: Welter: Johnny Garton (18-1-1) W PTS 10 Tyler Goodjohn (12-5). Super Welter: Bradley Pryce (38-20) W TKO 3 Justice Menzie (3-1).
Garton vs. Goodjohn
Garton retains his English title with wide unanimous decision over Goodjohn but that does not fairly reflect the stirring small hall battle these two put on. Both showed good boxing skills early working their jab and Goodjohn may well have edged it. Garton was boxing well on the back foot over the next two rounds scoring with good left hooks in some fiery exchanges. Garton had a big fourth as he hurt Goodjohn with a right and landed a series of hard shots which shook Goodjohn. Garton continued to get the better of the exchanges as time and again they stood and traded punches. They fought hard through the eighth and ninth with the better boxing and body punches seeing Garton pocket the rounds but with Goodjohn fighting hard all the way. Garton had just that bit more left and he took the tenth. Scores 99-91 twice and 98-92 for Garton as the 29-year-old "Pexican"  (he hails from Peckham) edges towards a British title shot. His only loss was to future British champion Sam Eggington in a 2014 Prizefighter Tournament and he cleared up the draw with Martin Welsh with a stoppage in their return fight. Goodjohn, 25, a former English champion, lost to Tyrone Nurse in 2014 and John Wayne Hibbert in 2015 but has a good win over Ricky Boylan and played his past here in a great scrap. They have a tradition of great fights at Bethnal Green an iconic boxing location.
Pryce vs. Menzie
Pryce makes it three wins in a row as he halts unbeaten Menzie. The former Commonwealth champion was having trouble dealing with the clever southpaw boxing of Menzie over the first two rounds. In the third he rocked Menzie with a left hook and then poured in the punches until the referee stopped the fight. Some felt the stoppage was premature but the referee made the judgement as he saw it. The 35-year-old Welshman was a good Commonwealth champion making seven defences of his title. He then lost more than he won but went the distance with Frankie Gavin, Chris Eubank, Bradley Saunders and Sergey Rabchenko and his depth of experience helped him here. Menzie was taking a big step up in opposition here but showed good skills over those first two rounds.
Read more articles about: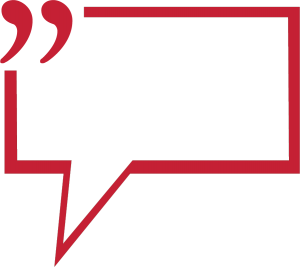 Click Here, If you wish to add a COMMENT to the above article or any of the Ringnews24 boxing articles.