The Golovkin Code: Who can beat him?
Having dispensed with Kell Brook in five bruising rounds in what was an intriguing yet predictable affair, the question remains, who at 160 pounds can match Gennady Golovkin?
The short answer you will get is no one! The disparity in class between GGG and his middleweight contemporaries is so vast that the only threat to Golovkin lies at 168 or 175 pounds.
Whist this may be true, the exploits of Kell Brook in his challenge to Golovkin have reignited in some the desire to share a ring with the middleweight King, most notably Saul Alvarez, Daniel Jacobs, Billy Joe Saunders and Chris Eubank Junior. Each man giving their two penneth worth in the aftermath of Golovkin Brook.
With Floyd Mayweather Junior currently indulging one of his will he won't he 'retired' phases and Manny Pacquiao putting the finishing touches on a brilliant career, Saul 'Canelo' Alvarez has emerged as the premier draw in boxing. The Mexican superstar can fight who he wants, when he wants and where he wants. Therein it would appear lies the problem. Despite what he says or posts on social media, Canelo's actions would suggest that he simply doesn't want the Golovkin fight, not yet anyway. The WBC middleweight title was on the line against Brook, a title relinquished by Canelo rather than face Golovkin. Fresh from a 9th round demolition job on WBO light middleweight title holder Liam Smith, Canelo has been side-lined with a fracture of his right thumb. Whilst no surgical reparation is required, Canelo will be out of action until the new year, scrapping plans for a December outing. A plausible narrative for Canelo's return would be a gimme in the new year, followed by a more meaningful fight at 160 before contemplating locking horns with Golovkin at the back end of 2017.
In spite of recent bumps in the road during negotiations for a slated December 10th fight in New York, the man at the front of the queue to get the Golovkin assignment is WBA regular champion Daniel Jacobs. Jacobs was installed as Golovkin's mandatory challenger with a deadline of October 10th to strike a deal before the fight went to purse bids. Negotiations were stalled by Jacobs making a formal request to the WBA for a 60-40 split in Golovkin's favour, as opposed to the standard 75-25 Champion Challenger split. At time of writing, Jacobs has essentially made himself unavailable for the December date stating that there is not enough time to prepare. Incidentally, prior to Golovkin Brook, Jacobs said he would be happy to take the Golovkin fight some time in 2017. For Golovkin's part, he is happy to wait on Jacobs and see out his obligation to the WBA.
Jacobs is considered the puncher of the chasing pack and it's this which leads some to believe that he has a shot against Golovkin. During brief spells of offence, Kell Brook was able to land on Golovkin with solid if not concussive blows that snapped the head back and despite the protestations of Golovkin that he didn't feel Brooks punches, left plenty of marking to the champions face. The basic but valid train of thought is that if Brook can have that success doing that much damage, a bigger hitter might give Golovkin more than he can handle. The knock on Jacobs comes in the form of his solitary defeat, a crushing TKO loss to Dmitry Pirog back in 2010. The finish to the fight was very Golovkinesque with Pirog overextending a right cross, stepping through to a southpaw stance before switching back to orthodox to land the right hand at the second time of asking.
Golovkin has made it abundantly clear that he wants all the belts, with that in mind Billy Joe Saunders must be in the frame should Golovkin get past Jacobs and his obligation to the WBA. Considered a slick boxer, Saunders has graduated to World champion status through the tried and trusted British, commonwealth and European title route, beating Andy Lee by majority decision just under a year ago for the WBO middleweight strap. Never one to get stage fright when a camera is pointed in his general direction, Saunders has possibly been the most vocal since Golovkin hammered Brook, claiming that he sees flaws in the Champion that he will exploit when the pair meet. So sure is Saunders (now) that he beats Golovkin that he is prepared to accept an any time, any place, anywhere offer. Saunders has been side lined since winning the title with hand and muscular injuries. He is pencilled in to make his first defence in November of this year against little known Brooklynite by way of Russia, Artur Akavov. Saunders likes to get the job done on the back foot and attempting that with Golovkin, is asking for all sorts of trouble. In his two most notable wins, Saunders made the front running against Eubank Jnr and Andy Lee before running out of steam down the stretch and hanging onto a victory that a few rounds previous had looked in the bag. Golovkin won't be giving Saunders a six round head start ala Eubank Jnr and the prospect of him dumping Golovkin on his backside multiple times early doors is fanciful to say the least. Saunders would be under enormous pressure from the off, how he responds to that would be key.
Last but certainly by no means least, Chris Eubank Jnr. Focusing purely on boxing attributes and pushing all the 'other stuff' that allegedly comes with the Eubank family to one side for a moment, Junior could represent the biggest and most imminent threat to Golovkin at 160 pounds. Forget the snorting and the snarling in the videos he posts online, Eubank doesn't have the single punch power of Daniel Jacobs, he doesn't have the ring generalship of Saunders and he doesn't match Alvarez in terms of all round ability. He does however appear to have two attributes that I believe are prerequisite in giving Golovkin any kind of argument. Although both are yet to be examined in elite World class company, Jnr has shown early signs that he has inherited his father's chin and any leather he has shipped to date has bounced off of his noggin as it did his teak tough old man. He didn't trust it in the Billy Joe Saunders fight which ultimately cost him a British title, but Jnr also looks to be developing a fantastic engine that allows him to relentlessly throw hurtful punches by the bucket load.
If you'll indulge me the paraphrasing of a couple of quotes from the Rocky franchise, the key to beating Golovkin is having the heart to stand in front of him, and the commitment to the formula punch, and punch, until you can't punch no more. Eubank might just have the balls, the physicality and the sheer arrogance to attempt both, and it's for these reasons that I believe Chris Jnr, over the rest of the chasing pack might just have the best chance of cracking the Golovkin code.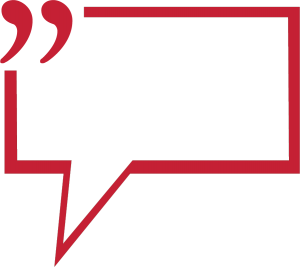 Click Here, If you wish to add a COMMENT to the above article or any of the Ringnews24 boxing articles.