Tyson vs Holyfield: 20th Anniversary Retrospective
It had not been that long since Iron Mike Tyson had plucked the WBA crown from Bruce Seldon when a press conference was held to announce that the former undisputed heavyweight champion would be facing Evander Holyfield in his next bout on November 9th, 1996. Tensions would rise almost immediately for reasons of both fear and disunity.
When confronted about remarks that Holyfield had called Mike a rapist, the 'Real Deal' denied having made any such comments, asking Tyson, "Did you hear me say that?" Tyson co-managers Rory Holloway and John Horne had apparently heard so. Many were predicting an easy win for Tyson. He had only racked up four wins since being released from prison in 1995 for a rape charge including his most recent one against Seldon.
The WBC stripped Tyson he won from Frank Bruno in March of '96 for failing to defend it within a set amount of time which left him with the WBA portion to defend against Holyfield. While Tyson looked sensational against Bruno and Seldon, the more analytical fan would probably have thrown more caution to the wind about whether Mike was really back to his best.
Peter McNeeley had caught him with a couple of punches before being stopped and Tyson's timing and accuracy was all over the place against Buster Mathis. Bruno looked as if he was going to the gallows to be executed, having freezed in the ring. And it didn't look as if a punch even landed against Seldon when he convinced referee Richard Steele of stopping the contest when he exhibited a little wobble a few seconds after standing and looking okay to continue.
But if there was one thing that Tyson did retain after not fighting for 5 years was fear! It was dejavu again after opponents were seemingly wilting in terror at the thought of being struck by an "iron bomb!"
Evander Holyfield was coming off a win against Bobby Czyz but looked past his best. It had not been long since he was knocked out for the first time against Riddick Bowe in their absent-titled rubber match and there were concerns that Holyfield was still suffering heart problems when he was diagnosed by doctors after he fought Michael Moorer. In fact, the level of certainty of the outcome of the November 9th PPV fight was such that 'Real Deal' was sent 'Get Well' cards by fans before the night even arrived!
But the former undisputed cruiserweight champion was not reading the same script as most of us were! Armed with an imperishable belief in God, Evander entered the ring on November 9th smiling and bouncing to all 16,325 in attendance that surrounded him. Mike meant business! He stomped into the ring wearing a mean looking scowl like a caged animal who could not wait until the doors were opened so he could chew his prey!
The best punch of the entire fight that Tyson landed was the very first he threw, an overhand right that caught his opponent at the side of his skull, knocking Holyfield briefly off balance. But Evander came firing back, although he would have to wait until the next round to unsettle the favourite when he pinned the champion against the ropes, landing a left upstairs that lead to a brief exchange before the two fighters clinched.
As the bout wore on, Holyfield began to easily time the predictable Tyson when he was able to avoid Tyson's shots, which often came singularly with the exception of the 5th round when Tyson managed to land some combinations to the head and body of Holyfield, a successful but brief period for him. In the 6th round, Mike began reverting back to type again, and Holyfield was about to completely turn his own tactic against him when he stepped back from one of Tyson's single punches, making him miss and countered with a left hook to the body that sent him flying backward on his behind.
At this point, Tyson was also cut by his left eye and anxiety began settling in. His corner, including head trainer Jay Bright, had little constructive advice to offer as his charge sat on his stool with a cotton swab pressed near his eye to stop the cut from bleeding. Mike Tyson was alone!
Between rounds 7 and 10, Holyfield could have done with Tyson whatever he pleased. Mike was used to dominating his opposition but he wasn't used to being dominated! The last time it happened was 5 years previous when Buster Douglas beat and stopped him in 10 rounds in what is still known as the biggest upset in boxing.
The tenth round of the Holyfield bout was going more or less the same as the others had, but a right hook upstairs from Evander rocked Tyson to his boots! A swarm of punches rained down on him, but another huge right to the head of an incoming Tyson was particularly eye catching as Mike sprawled back about 4 feet across the ring. The bell came ringing, but the outcome was now imminent.
Some may call it foolish. Others would say brave, but Tyson came out for the 11th giving everything he had left, which was next to nothing at this point. A still dazed Tyson wethered more huge shots early in the round and the third man in the ring, Mitch Halpern stepped in to wave off the bout.
Mike was complimentary to Holyfield after the fight, stating that Holyfield was a good fighter but that he would like a rematch. Evander answered questions in relaxed fashion, thanking God in the process, as if he knew what the outcome was going to be all along.
In retrospect, Tyson vs Holyfield was a humbling episode that reminds all of us that anything can happen in boxing, no matter what the odds and statistics say on paper. It taught Tyson that he would not have every fight his own way and that he will need to overcome opposition in life without trying to get hot headed, something that he struggled with for a long while succeeding this historic encounter. Evander Holyfield's couragious display should be an inspiration to practically anybody who thinks that any one particular thing is impossible to overcome.
But most of all, November 9th was a rare credit to boxing that showed the sport at it's best in such a dramatic approach that even many of today's most heavy hyped fights find hard to match!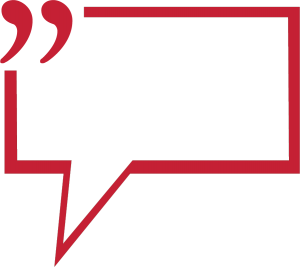 Click Here, If you wish to add a COMMENT to the above article or any of the Ringnews24 boxing articles.