My Current Top 10 Favourite Boxers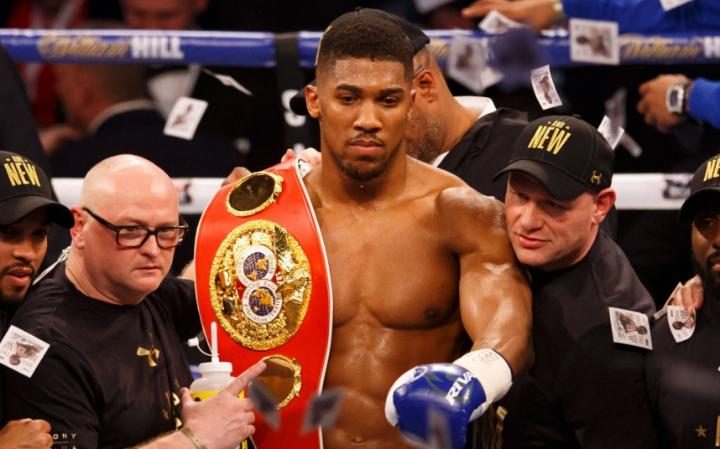 Everyone has their own favourites when it comes to discussing who is the best, the most skillful, the most resilient and so on. Although I hardly do so, I am going to speak in first person during the course of this editorial in divulging my current ten favourite fighters as of 2016 and some of the reasons for my choices.
My views and opinions do not reflect any other person's and are strictly my own, whether one agrees with them or not.
Sound off in the comments if you lovely readers wish to agree or disagree while we wait for 2017 to come along and finally try and give us a year to remember it by!
Andre Ward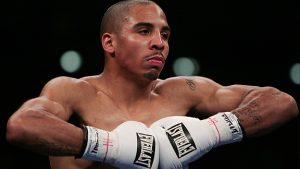 Ward is a boxer whose sometimes messy style has had trouble warming to the public. However, what I enjoy about him is that he always finds a way to win and can adapt to his opponent much like when Floyd Mayweather used to do so when he was an active boxer.
Also, his willingness to challenge himself and step up to the plate when others just want to settle for a "low risk, high reward" fight is commendable. Yes I am partially, and perhaps not surprisingly, referring to his upcoming clash with Sergey Kovalev.
Keith Thurman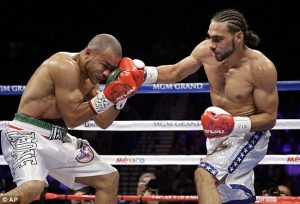 Part boxer, part fighter, Keith Thurman is fast becoming one of the main men in the welterweight division right now. And he will be looking to prove that he is the division's best when he takes on Danny Garcia early in 2017, injuries not permitting.
He has already showed that he can cope when moments get tough as he did when he got hit by some crippling body shots by Luis Collazo and in his Fight of the Year candidate against Shawn Porter.
It is not hard to believe that Keith Thurman can eventually become the whole package!
Sergey Kovalev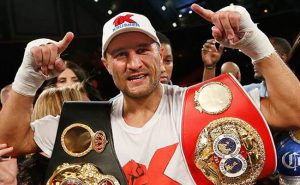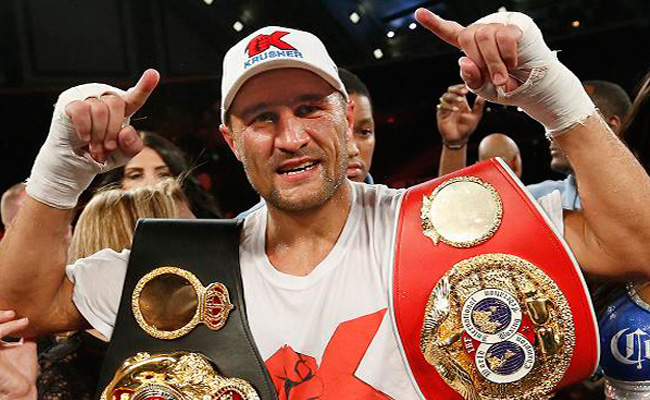 The power of Sergey Kovalev has instilled fear in many men, but he is not some one dimensional heavy puncher. As Bernard Hopkins found out, Kovalev also has athleticism that will be hard to master. Many people have faith in Andre Ward when he faces him next month, but make no mistake, the bone crunching strength of Kovalev alone will be enough of a test!
Gennady Golovkin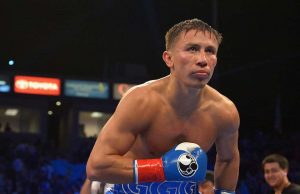 The man affectionately known as GGG does most things well including cutting the ring off effectively and his accuracy upstairs and down is almost spot on. A lack of head movement and slicker footwork may be his undoing eventually should he come up against somebody who is most technical. But until that happens, his capability to put opponents away will continue to excite fans all over the world!
Timothy Bradley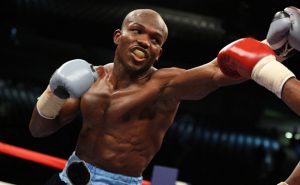 Bradley's last five fights has had a mix of failure and success, although two of those defeats came against the same man in Manny Pacquiao. Like Andre Ward, Bradley's way of boxing is not easy on the eyes but his courage to want and step into the ring with any of the elite's has to be admired. He may not quite be up there in level of a Floyd Mayweather but there is no doubt that he still has the ability to make an impact on the world scene.
Roman Gonzales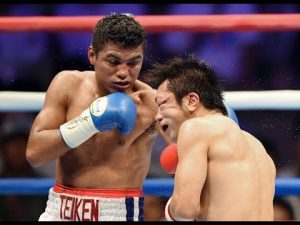 The first man to win titles in four weights from Nicaragua, Roman Gonzales always gives value for money with his ripping body hooks and seemingly infinite energy to keep moving forward and wear down his opponents. Yet, he is still only 29 and is heading toward more success. A sorely underrated fighter that proves that it should not just be the heavyweights that people should take notice of!
Anthony Joshua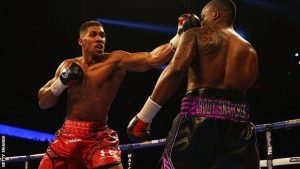 He has only had 17 fights, winning all of them by KO so far, but Anthony Joshua will continue to keep improving. Already the holder of the IBF crown, Joshua will surely have many big fights ahead of him. He might still be fresh but he possesses the type of maturity of a boxer that is rarely seen for somebody who is still at the stage that he is at. Able to keep a cool head when he has his opponent in trouble, being reckless is not in Anthony Joshua's vocabulary. That should serve as a warning to every other heavyweight fighter who has him in mind!
Deontay Wilder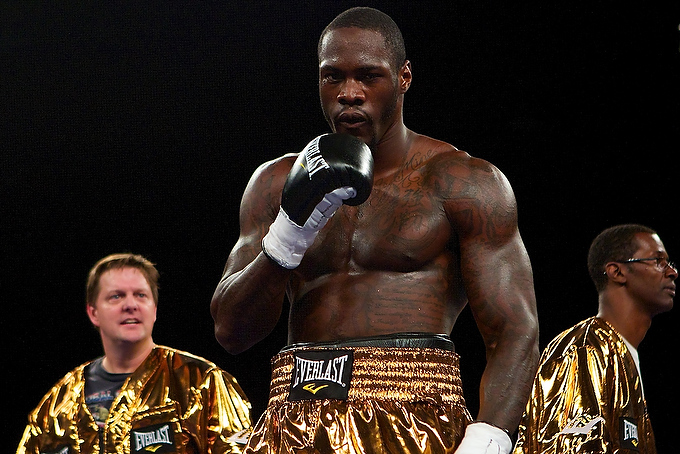 Skillful isn't a word one would use when thinking of Deontay Wilder. But the lack of technical ability is what makes Wilder exciting, especially in recent times since he captured the WBC crown from Bermane Stiverne. Luckily for him, he has had enough power to have made his challengers regret immediately after they have waded in. It looks likely there will be more dramatic nights still to come unless Wilder changes his style completely, which is rarely seen.
Carl Frampton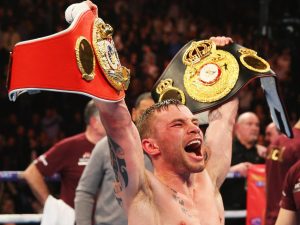 The Barry McGuigan managed boxer from Ireland, Frampton is right now preparing for a rematch with Leo Santa Cruz after they fought earlier this year. He is still currently building his name in the US but needs to work on not getting forced into wars if he wishes to remain unbeaten. But there are reasons why he is on this list and that is one of them.
Amir Khan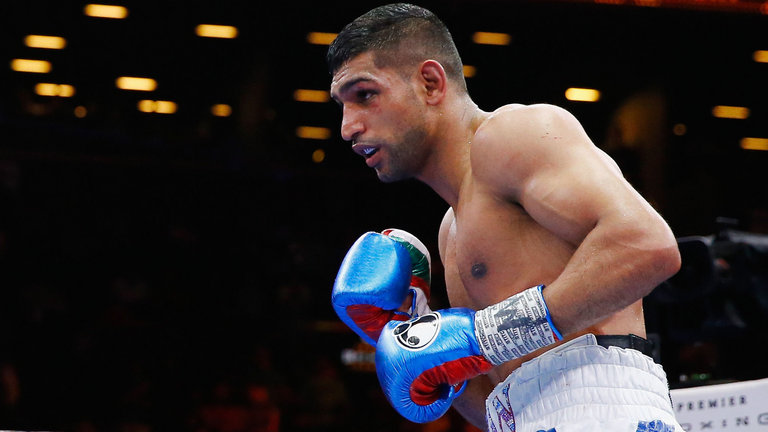 Who knows if Amir Khan will face Kell Brook next. And he may have suffered a crushing loss against Saul Alvarez most recently in his last bout, but the Bolton boxer is anything but dull when he fights in the ring. No matter how many times he gets put down and out, Khan has continuously bounced back.
Claims that his newly fixed hand will make him a better fighter from now on should be taken with a pinch of salt, and a susceptibility to being heavily affected by serious punches will probably last throughout his career. But for those that look for drama in boxing, those are things that cannot fail to attract.