Kovalev v Ward: Controversial, But A Robbery It Was Not!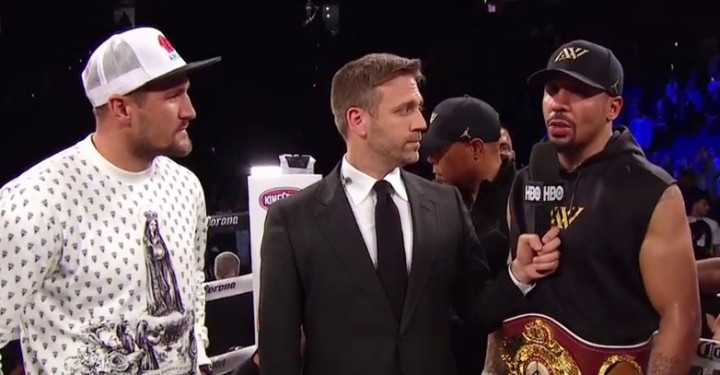 Andre Ward's world title challenge in the light-heavyweight class to Sergey Kovalev ended in controversy when Ward inflicted the first ever loss on the Russian's record, despite being knocked down in the 2nd round at the T-Mobile arena in Las Vegas.
Ward won a unanimous victory, with all three judges agreeing that the American won by a single point. Cries of "robbery" have been commonly viewed by those that cared enough to post their thoughts online. To back up this erroneous claim is that all three of the judges were of American nationality.
Let's look back for a second. Ward was put down in the second round. He got up to compete for the next 10. Up until the knockdown, Kovalev was easily able to catch him with long jabs and right hands. But what the emotionally charged fans seem to not take into account is that Kovalev faded down the stretch and was timed beautifully with eye catching jabs and body shots. Kovalev was still able to land his own jab here and there along with hooks upstairs but Ward caught many punches aimed to his head with the gloves.
Lateral movement also became a factor, as the challenger moved side to side to evade the spearing jab of his opponent. That wasn't totally effective, however, and it all eventually lead to a bout that was difficult to judge a winner to anybody who wasn't invested in one or the other.
Evidence has proven in the past that Andre Ward was never exactly the most liked boxer in the world and has proven to have difficulty drawing in a sizeable crowd. Seasoned followers know that his untidy style and his penchant for breaking a rule here and there to get on top is not highly appealing. So, a close, sometimes scrappy win over an exciting knockout artist in Sergey Kovalev was never going to be met with praise.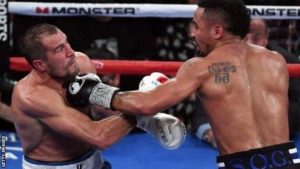 Perhaps the most ludicrous comment voiced about Saturday was that Kovalev was robbed. One lonesome point does not indicate such a thing! It is suggested that those who think Sergey Kovalev v Andre Ward was a "robbery" should watch fights such as Willie Jorin v Michael Brodie, Robin Reid v Sven Ottke and even the much more recent Pacquiao vs Bradley I. What has been typically agreed over the years, even decades, is that a boxer who is heavily thought to have lost wins by a larger margin than one point. What that actually points out is that it was a closely fought bout that could have gone either way. More than a few even scored it a draw.
One knockdown in a bout also does not win a fight. Juan Manuel Marquez was put down by Manny Pacquiao three times in the first round in their original contest to come away with a draw that many thought was deserved. Marquez was able to come back and counter Pacquiao with right hands, eventually scoring the lottery punch in their fourth fight.
If anything, it is all indicative that the contempt for Andre Ward pre-Kovalev played a huge part in the harsh reactions that the American boxer has received since becoming a two weight world champion.
It has been reported that the former title holder has activated the term in the contract for his right to a rematch. Well, there is even more potentially bad news for those that oppose Andre Ward's achievement. Historically, rematches have typically been won by the same prizewinner's that fought hard to become the best man on the night during their predecessors. Only easier and in many cases, quicker.
Ward was able to make some adjustments in order to not just stay in there after he was in trouble in that second round, but to find a way to claw back the points. Kovalev did not look to have made any.
And that could very well be the difference should the two come face to face again.