David Peralta in action this Saturday
This Saturday night, David Peralta will take on Berlin Abreu in a scheduled 10-round bout for the WBC Latino Welterweight title on a massive card that will take place on Saturday, December 10th at the Sands Bethlehem Event Center.
The show, which is promoted by GH3 Promotions, King's Promotions and Sampson Boxing, will be streamed LIVE on www.ringtv.com
Peralta of Cordoba, Argentina has a record of 26-2-1 with 14 knockouts and is coming off the biggest win of his career, when he upset former world champion Robert Guerrero on August 27th in Anaheim, California.
That victory has catapulted Peralta to the number-15 ranking in the WBC.
"Training ca,p is going well, I am very happy for the opportunity to have camp in the United States and with such great champions along side of me," said Peralta. "They all have immediately taken me in as one of them and want the best for me and push me to my limitdaily. There is so much knowledge between all of these fighters in Caicedo Sports and here in camp with Herman Caicedo. Herman is the most professional person I have met in this sport. He has really enhanced my style and tried to fix the details in my style that will give me the vision of what's to come. All and all, camp is going great and I look forward to the next one."
In Abreu, he is facing a veteran with a good, but mostly untested record.
"Well other than that he's coming to fight and try to win, I don't know much about him. Some guys in my camp know him and say he is tough and a bit wild. Herman doesn't know much about him, but he says he knows the type. Therefore, we are preparing for anyone with any style. I can not wait to fight already."
With that big win against Guerrero on August 27th, Peralta is now being recognized as a contender in the crowded welterweight division.
"It obviously allowed me to have a camp in the United States with a top trainer. It put me in position to possibly fight top guys and even champions very soon. I need to continue to do my jo, which is winning and improving as a fighter. No one knew me before the fight with Guerrero, and now people have heard of me or at least boxing people have, That is a good thing for my family and me. Sampson Lewkowicz has promised me great things and he is delivering. "
Peralta now feels that he can compete with the top fighters.
"I am not really sure, but I do believe that I belong with the top fighters. If anything, my physical strength. I believe that i can beat them all. You will have to knock me out in order to beat me. I am just so excited for this fight and I am looking forward for what my promoter has in store for me. I am prepared with Argentinian pride for every fight. I want to thank Sampson Lewkowicz my promoter, my trainer Herman Caicedo and my training partners in camp which are world class fighters Juan Carlos Payano, Luis Ortiz and Edison Miranda."
Abreu of Santo Domingo, Dominican Republic has a record of 13-1 with 11 knockouts.
The 24 year-old is a six year professional and has knocked out his last six opponents, which includes a 1st round stoppage over Juan Carlos Contreras on October 22, 2015.
In an eight-round bout for the WBF Welterweight title, former world champion, Kermit Cintron (38-5-2, 29 KO's) of Reading, PA takes on Rosemberg Gomez (19-5-1, 15 KO's) of Managua, Nicaragua.
Ronald Ellis (12-0-1, 10 KO's) of Lynn, MA takes on Oscar Riojas (10-6-1, 3 KO's) of Monterrey, Mexico in a eight-round super middleweight bout.
In 6-round Bouts:
Erik Spring (8-1-1, 1 KO) of Reading, PA battles Grayson Blake (6-4, 2 KO) of State College, PA in a super welterweight bout.
Antowyan Aikens (10-2-1, 1 KO) of Atlantic City, NJ will take on Blake Mansfield (3-0-1, 2 KO's) of Burlington, NC in a super middleweight bout.
Abraham Nova (3-0, 2 KO's) of Braintree, MA will box Joshua Santos of San Juan, PR (2-1-1, 2 KOs) in a super featherweight bout.
Derric Rossy (30-12, 14 KO's) of Medford, New York battles Richard Carmack (15-9-1, 12 KO's) of Kansas City, Missouri in a heavyweight bout.
In 4-Round Bouts:
Chordale Booker (3-0, 2 KO's) takes on La'Torie Woodberry (1-2-1) of Roanoke, Virginia in a super welterweight bout.
Pro debuting Jesus Perez of Reading, PA will square off with Antonio Allen (0-4) of Philadelphia in a super lightweight bout.
Tickets are available at www.ticketmaster.com for $100, $75 and $50.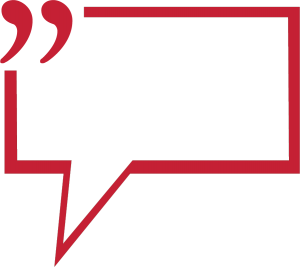 Click Here, If you wish to add a COMMENT to the above article or any of the Ringnews24 boxing articles.