1958 A Blast from the Past- Part 2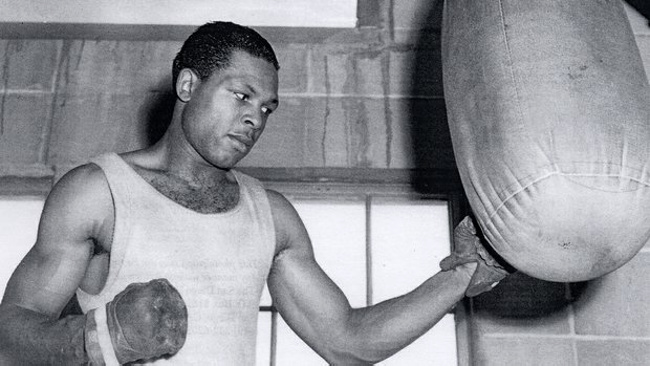 In part one I set the scene for the state of boxing in 1958 and briefly covered a few of the differences between the sport then and now so I would like to touch on few more.
One of the biggest was the existence in Eastern Europe and Cuba of a ban on professional sports. The communist system was theoretically built on the importance of the state over the individual and to a large extent the existence of any outstanding sporting stars would seem to point to a cult of the individual which was anathema to the concept of communism-in theory. However communist states had realised that the production of outstanding athletes could be used to illustrate to the youth of the world the huge benefits that the citizens of the Soviet Bloc enjoyed within the system. Sport, if it was to exist under communism, could only be allowed to exist as a tool of the State and be totally controlled by the State and that precluded any professional sport. As a result there was no professional boxing anywhere behind the Iron Curtain in 1958.
Before the 1939-45 war countries such as Poland, Romania, Hungary and Czechoslovakia had been regularly if not very successful competitors at the Olympic Games. These countries also competed at the 1948 Olympics with outstanding boxers such as the great Lazlo Papp and Julius Torma winning gold and Russia not competing. By 1952 Soviet Bloc countries took three gold, one silver and five bronze medals and by 1956 they took six gold, two silver and four bronze medals. This was really the start of a period when the full time State sponsored athletes from communist countries were fed through a production line system geared to produce top athletes in all sports by any means possible including enforced use of drugs. These athletes were professional in all but name and the playing field was a long way from being level. The only boxer from a communist country allowed to box as a, professional was Hungarian Papp a three-time Olympic gold medal winner who had had his first professional fight in 1957 and would go on to win the European middleweight title before retiring undefeated. Apart from Papp no one else was allowed to enter into professional sports. Today fighters such as Wladimir and Vitali Klitschko, Alex Povetkin, Sergey Kovalev, Gennady Golovkin, Denis Lebedev, Arthur Abraham, Viktor Postal etc. fight all over the world and earn millions. A great contrast to the scene in 1958.
Before 1939 there had not been much professional boxing in Eastern Europe and you could almost count on one hand the number of Easter Europeans who had won European titles. The biggest blow was yet to come and it was delivered by Fidel Castro when he banned professional boxing in Cuba. Before Castro took that decision boxing was booming in Cuba with regular weekly shows in Havana and other towns and a whole new breed of Cuban boxers was starting to make its impact. Fighters such as Nino Valdez and Isaac Logart were already established and others such as Luis Manuel Rodriguez, Florentino Fernandez, Angel Robinson Gonzalez, Benny Paret and Doug Vailant were starting to make a name for themselves. In 1958 it looked as though Cuban boxing was ready to turn loose a whole host of exciting fighters to compete at the highest level in pro boxing. Eventually other fighters such as Jose Napoles and Jose Legra joined those above before the gate slammed shut in 1961. So 1958 was a year that promised so much from the fountain of talent coming from Cuba but it proved a false dawn for boxing.
From the point of the entertainment industry Britain had led the way with the first televised fight in the world being the 1938 fight between Len Harvey and Jock McAvoy for the British light heavy title. That was shown to a very select few and the first for general viewing came the following year when Eric Boone fought Arthur Danahar. Although Britain may have led the way America has obviously become the leading country in all matters relating to TV, Cable or closed circuit showings. The Ray Robinson vs. Carmen Basilio fight in March 1958 had broken all previous records for TV-Theatre business with the fight being shown at 174 outlets in the USA and the December fight between Archie Moore and Yvon Durrell became the first fight televised from another country into the USA.
Casino boxing had not started so boxing in New York and particularly Madison Square Garden was preeminent. From the days of John L Sullivan through to 1958 of USA-born world champions 37 came from New York with Philadelphia in second place with 18. The big change from then until now was that at the end of 1958 only four Mexican-born, one Puerto Rican-born, one South American-born and one Japanese-born fighter had won a world title. What a contrast with today where multiple titles are a big part of the picture but it also illustrates the tremendous growth in professional boxing in those areas.
Multi-division champions are almost a dime-a-dozen today but with only the basic eight divisions in 1958 it was a much more difficult feat. There were a few who had won titles in two divisions but by 1958 only one fighter in the history of boxing, Henry Armstrong, had been a three-division champion holding the featherweight, lightweight and welterweight titles-and for a short while holding them simultaneously. To achieve that today you would have to win titles in five divisions and he even drew in a fight for a version of the middleweight title. So there were multi-division title winners way back with Ray Robinson being one.
Another difference was the existence of the apartheid laws in South Africa which still prohibited mixed-race fights. As a result a whole generation of black fighters such as Joe Ngidi, Enoch Nhlapo, Anthony Morodi, Levi Madi, and Elijah Mokone etc. could only fight for "black" titles and had no chance to test themselves against the best in the world and similarly they trained in surroundings which reflected their status which again hindered their development. For black South African fighters 1958 was not the good old days.
As with Part One I want to share with you who were the top fighters back then. I have already covered the heavyweights but in light heavyweight champion Archie Moore boxing had one of the most remarkable fighters in the history of boxing. We will never again have a world champion who had 219 fights in a 28 year career and won the world title in his 158th fight (all of those figures are the best available but he may have had more fights and been older). The "Old Mongoose" was a true great. Someone that great casts a shadow and Harold Johnson was unlucky to be around at the same time as Moore. Johnson fought Moore five times and was 1-4 in their series. Johnson had four fights in 1958 and won them all giving away weight every time. He beat guys such as Jimmy Bivins, Bob Satterfield, Ezzard Charles, Eddie Machen, Doug Jones and Gustav Scholz-who had lost only one of his 92 fights at the time. Johnson finally won a version of the light heavy title in 1961 in his 80th fight and after 15 years as a pro. Incidentally Harold and his dad were both knocked out by Jersey Joe Walcott-not too many fighters can claim to have knocked out father and son. You had to feel sorry for Canadian Durrell. No referee today would have let Moore take the punishment Moore took in the first round of their December 1958 title fight which Moore won eventually on a knockout and his kayo loss in three rounds to Moore in 1959 is a loss he never got over. There were not that many good American light heavies around. Tony Anthony had looked good in a winning run in 1955 and 1956 but Moore knocked him out in a title defence in 1957 and although he kept himself in the picture with a stoppage of Durrell in March 1958 he never again challenged for the title. There were good but not outstanding fighters such as Eddie Cotton and Rory Calhoun but Moore and Johnson were too good for most of the opposition.
Outside of the American picture Scotland had a prospect in Chic Calderwood who won his 11 fights in 1958 and would run up 29 wins before losing to Von Clay in 1961. He gained revenge over Clay but when he finally fought for the world title he was knocked out in two rounds by Jose Torres in October 1966 and was killed in a car accident less than a month later. Britain was being entertained by Tongan Johnny Halafihi and Yolande Pompey from Trinidad and Tobago who were never going to set the world alight but provided thrills and spills. The promising fighters on the continent were Paul Roux, Erich Schoppner and Giulio Rinaldi. Frenchman Roux was 9-1 in 1958, his second year as a pro, but he never really fulfilled his promise. The same could be said of Schoppner. He won the German and European titles and beat Henry Cooper on a disqualification in 1958. After beating Roux in a title defence in 1961 he briefly went up to heavyweight before coming down to light heavy to challenge Rinaldi for his old title but lost on points and retired after just one more fight finishing with a 34-1-5 record. Rinaldi had won 6 of his 7 fights in 1958 losing the other one on a disqualification. He went on to challenge Moore for the title in 1961 and to win the European title but tended to lose the big fights. South African Mike Holt had a mixed 1958 going 5-1-1 with the loss to Durrell being for the Commonwealth title. He also never progressed far from that point. Down in Peru they had a relative newcomer in Mauro Mina who had lost in October to the much more experienced Dagomar Martinez for the South American title. Mina would be unbeaten in his next 39 fights beating Von Clay, Eddie Cotton, Henry Hank and a young Bob Foster, before losing to another South American great Gregorio "Goyo" Peralta in 1964. Mina retired in 1965 being 36-1-2 in his last 39 fights but never getting a title shot. Probably one of the best ever South American big men.
The middleweight division was stacked with talent in 1958 with Sugar Ray Robinson arguably the greatest fighter in the history of boxing holding the title at the end of the year. Robinson had proved himself head and shoulders above every welterweight around in the 1940's and into the early 1950's. In his early days he usually gave away weight and when he had his winning run of 40 fights broken against the "Raging Bull" in 1943 he weighed under the welter limit at 144 ½ lbs whilst Jake LaMotta weighed 160 ½ lbs. They fought six times in all with Robinson winning the series 5-1. After he moved up he continued his fantastic form cutting a swathe through the middleweights. Before he lost his middleweight title to Randy Turpin in 1951 his record, forged against the top fighters in that era, was 128-1-2. Turpin's victory was a great achievement and probably the biggest upset in the history of boxing when one considers Robinson's achievement up to that loss. It is also overlooked that when Robinson fought Turpin it was his tenth fight of the year and his seventh fight in less than two months. No champion before or since has worked to a schedule that busy. At the start of 1958 he was no longer middleweight champion having lost his title in September 1957 to Carmen Basilio in the Ring Magazine "Fight of the Year. Robinson fought only once in 1958, in March, when he beat Basilio on a split decision which the Ring Magazine again designated the fight of the year. Basilio was coming to the end of his career with only two fights in 1958 the Robinson loss and in September a win over Californian idol Art Aragon. The Californian was one of the most charismatic fighters of the 1940's and 50's packing the Legion Stadium and the Olympic Auditorium in Los Angeles every time he fought. He started his career down at 128lbs but he only had one title shot and that was at lightweight. He had beaten the champion Jimmy Carter in a non-title fight but lost to Carter on points for the title. Turpin's reign was brief lasting only two months before Robinson, with a bad gash pouring blood, stormed out to halt Turpin in ten rounds. By 1958 Turpin was up at light heavy trying to re-build after some disappointing losses but a kayo by Yolande Pompey in September effective ended his career. Former champion Gene Fullmer had a good 1958 with four wins. He had climbed up the ratings with wins over Paul Pender, Gil Turner, Ralph "Tiger" Jones and Charles Humez and then in January 1957 wrestled the title from Robinson on a unanimous decision. Some felt Robinson might be slipping badly. Unfortunately for Fullmer in their return fight in May 1957, despite his concrete chin Fullmer was knocked out by one perfect left hook a punch that every young fighter should study as it was power to perfection. That was by no means the end of Fullmer as the Mormon from West Jordan went on to beat Basilio twice and to draw and beat Robinson in defences of his NBA title before going 0–2-1 in three fights against Dick Tiger for what was by 1963 the WBA title.
Future champion Paul Pender had been inactive in 1957 but in 1958 scored three wins on a run that would eventually take him to the world title with a split decision over Robinson in 1960 and a three-bout series with Britain's Terry Downes that Pender would win 2-1and then retire. Downes, who served in the US Marines, had 10 fights in 1958 beating British rival Pat McAteer and winning the British title with a stoppage of Phil Edwards but began the year with a loss to Freddie Cross and ended it with a loss on cuts to Spider Webb. Despite setbacks Downes eventually won the world title with a stoppage of Pender in 1961 only to lose it on a very close decision to Pender in 1962. In 1963 Downes was well ahead on points and on his way to winning the WBA and WBC light heavy titles until the champion Willie Pastrano fired up a hearty thump on his rump from Angelo Dundee delivered as a wakeup call saw Pastrano halt Downes in the eleventh round. In 1957, in only his third pro fight, Downes took a beating from a little known Nigerian fighter Dick Tiger. Campaigning in Britain Tiger was not having much success and before their 1957 fight he was 6-5 in his last 11 fights. He gave Downes a beating and went on from there to become a world champion in two divisions and one of the greatest African fighters of all time. Downes was tremendously popular with an earthy sense of humour and in the dressing room after his beating by Tiger he was asked "who do you want to fight next?" Downes reply was "the f****r who made this match!" Mickey Duff slid quietly out of the room. There were just so many quality fighters in the middleweight division then. There was no super middle or light middle division so that is a partial explanation and on the other hand many of those active then would have been world champions if there were multi-titles in 1958. Joey Giardello had a poor year going 3-2 in his 5 fights but as he had throughout his career he constantly met and beat his peers and is still considered one of the best ring craftsmen to ever don a glove. Incredibly it took him 107 fights before he fought for a world title and he had been a pro fighter for 15 years and had 124 fights before he finally won the middleweight title by beating Dick Tiger in 1963. Fighters such as Joey Giambra, George Benton, Hank Casey, Del Flanagan, Joey Archer, Henry Hank, Ralph "Tiger" Jones, Spider Webb, Bobby Boyd, Don Fullmer, the brother of Gene, Holly Mims, Freddie Little a future world light middleweight champion who was campaigning at middle in 1958 as his division had not yet come into existence, etc. etc. Just so many high class experienced fighters active in various stages of their careers.
Outside the USA – Argentina had a quality trio in Eduardo Lausse, Andres Selpa and Ubaldo Francisco Sacco. In 1958 southpaw "KO" Lausse was coming to the end of a career that had seen him beat Ralph Jones, Kid Gavilan, and Gene Fullmer and in 1958 he beat both Selpa and Sacco, and ended up with 62 wins by KO/TKO. Selpa was well into a career that started in 1951 and would see him beat both Lausse and Sacco and draw with Carlos Monzon but losses to Bob Foster and Gregorio Peralta blocked his way to a title fight and he retired in 1968 having crammed 202 fights into a 17-year career. Sacco was probably the least successful of the three. He was also well into his career and went 8-1 in his 9 fights in 1958 losing to Lausse. He was unbeaten in his first 38 fights but never really got above domestic level but his son Ubaldo won the WBA super light title. Almost unnoticed Gregorio "Goyo" Peralta turned pro in 1958 as a middleweight with a 7-0-1 sequence in 1958 and he went on to surpass his three countrymen mentioned above. He dominated the South American scene but lost on a cut against Willie Pastrano for the WBA and WBC light heavyweight titles. He mostly gave away lots of weight in fights such as his losses to Oscar Bonavena and Geroge Foreman-he was the first fighter to take Foreman the distance-and lost by just one point on one card. He drew with Bonavena and Ron Lyle. He had 116 fights with 9 loses but 3 of those losses came in his first 16 fights so he lost only 6 of his last 100 fights. In Europe the top man was Gustav"Bubi" Scholz. The German southpaw had turned pro in 1948 and by 1958 had won the German welterweight and middleweight titles. However 1958 started with a huge blow for Scholz. He was floored twice and outpointed by Frenchman Charles Humez. That loss was the first one of Scholz's career and it broke an unbeaten streak of 68 fights (64-0-4). By the end of 1958 he had put that right by stopping Humez in twelve rounds in to win the European title. He cleaned up the middleweight division in Europe before moving up to light heavyweight but lost on points to Harold Johnson for the world title in 1962 and after beating Ivan Prebeg and Chic Calderwood in 1963 and winning the European title from Giulio Rinaldi in 1964 he retired with just 2 losses in 96 fights. Humez had retired in 1958 after his loss to Scholz. He had turned pro in 1946 and had an amazing 22 fights in 1949. He lost to Randy Turpin in 1953 for the European middle title, although in some quarters it was recognised as for the vacant world title as Ray Robinson had relinquished the title. Humez finally won the European title in 1954 but losses in New York to Ralph Jones and Gene Fullmer ended thoughts of a world title fight. He returned to Europe and beat Jones, Pat McAteer and other top Europeans before beating and then losing to Schulz. Arguably before the loss to Scholz at the end of 1958 he was the best middleweight produced by France since Marcel Cerdan. I have mentioned the high levels of activity and large number of bouts for some of these fighters but one of the most amazing was middleweight Jimmy Martinez. The fighter from Glendale Arizona was coming to the end of his career in 1958 and would retire in 1959. In a ten year career Martinez had 152 fights. We will never see that level activity in the sport again.
In 1958 the heavyweights and the middleweights were the glamour divisions but there were some great fighters in the other divisions. Yet it is difficult to be too sure of anything that happened in the welter and light divisions in the early 1950's due to the presence of the evil power in the shape of the International Boxing Club (IBC) which "owned" many of the top fighters with the considerably rich Jim Norris fronting for mobsters such as the notorious Frankie Carbo and Blinky Palermo. The IBC had power through its TV contracts and its working partnership with Madison Square Garden (Norris had inherited an interest in the Garden though his father's will) if you wanted to get to the top in boxing in the 1950's you had to work with IBC. With mobsters such as Carbo and Palermo pulling the strings even in world title fights no one can be sure which fights were fixed and which were clean.
At the start of 1958 Virgil Atkins had retained his "Massachusetts" version of the world welterweight title with a victory over Joey DeMarco. He also beat Isaac Logart in an eliminator and then Vince Martinez to gain full recognition as champion and won a non-title fight against Charley Tombstone Smith but lost in a non-title fight to Del Flanagan. His last fight of the year was a title defence against Don Jordan. There were some eyebrows raised at Jordan getting the title fight . He had lost to Britain's Dave Charnley in January but had then scored wins over Isaac Logart and Gaspar Ortega and was matched with Ortega again in an eliminator and allowed to challenge Akins for the title in December 1958 in a fight that would eventually lead to the collapse of the IBC and the jailing of Carbo and Palermo. Truman Gibson, an associate of the IBC who had helped Jordan to get the title fight had failed to ensure that Carbo had control of Jordan and would get a piece out of all of Jordan's purses. Carbo ordered that the mistake be rectified and Jordan's manager was told to cut Carbo in for a piece of Jordan. His manager refused and a short time later an associate of Jordan's manager who had introduced Jordan to Truman was beaten senseless with an iron pipe. Instead of being cowed Jordan's manager and his associate went to the police and eventually the whole criminal organisation was exposed and Carbo and Palermo were jailed. The Akins vs. Jordan fight in 1958 broke the whole ring open. Jordan went on to defend his title against Akins and unbeaten Denny Moyer but lost his title in 1960 and his career imploded as he went 2-9-1 in 12 fights before having his licence permanently by the Californian Commission after a very suspicious one round kayo loss against Battling Torres in 1962.
As with the middleweights the welters were packed with good fighters. There was a first year professional by the name of Emile Griffith who would go on to become a two division champion and a boxing legend. Future champion Cuban Benny Paret had his first fights in the USA at the end of 1958 and despite a modest record he would win the world title from Jordan in 1960. In 1961 he would loses then regain the title in two fights with Griffith and lose to Gene Fullmer for the middleweight title. In 1962 he lost both the title and his life in a third fight with Griffith as after being knocked out he was rushed unconscious to hospital and died ten days later. Another Cuban coming along in 1958 was one of my favourites Luis Manuel Rodriguez. He beat Paret twice in 1958 and would go on to win his first 35 fights before losing on a split decision to Griffith in 1960. He lost a split decision to Curtis Cokes in 1961 but in March 1963 gained revenge over Griffith and won the welterweight title. After that win his record was 51-2 with both losses split decisions. Griffith regained the title in June 1963 with another split decision and Rodriguez challenged Griffith again in 1964 and yet again Griffith won on a split decision. He lost to Nino Benvenuti for the middleweight title in 1969 and never again reached the heights although he shocked Australian in 1971 by knocking out Tony Mundine in 52 seconds but looked very shop-worn in losing to Brit Bunny Sterling six weeks later.
Texan Manuel Gonzalez was into his second year as a pro in 1958 losing both his first fight in the year and then his last fight in the year to another newcomer Curtis Cokes. Gonzalez had a very ordinary 9-8-2 record after losing to Cokes. However Gonzalez would develop into an accomplished craftsman scoring victories over Cokes, Joe Brown, Denny Moyer, Gaspar Ortega and in January 1965 beating Emile Griffith in a non-title fight only to lose to Griffith at the end of the year in a fight for the welterweight title. In 1966 he met old rival Cokes for the vacant WBA title but lost on points and never really scaled those heights again. Cokes had his first pro fight in March 1958 beating Gonzalez. These two would meet five times in all with Cokes winning 4-1 and of course winning the vacant WBA title with victory over Gonzalez in the last fight in their series in 1966. By the time Cokes won the title he had mixed with just about every top welterweight around and in 1969 he beat Frenchman Jean Josselin to also take the WBC title. He defended his unified title four times before losing them to Jose Napoles in 1969.
There were some quality main event fighters around such as Stan Harrington, the mainstay of boxing in Honolulu who would face the top fighters year after year but have to wait until he had been campaigning for 13 years and taken part in 83 fights before he got a title chance losing to South Korean Ki-Soo Kim in Seoul for the WBA/WBC super welter titles. Others were Denny Moyer the glamour boy from Portland Oregon who had broken through at the end of 1958 with wins over Johnny Saxton and Tony Dupas. He was rushed into a fight with Don Jordan for the welter title in 1959 but lost a points decision. That was just the start for Moyer as he went on in 1960 to beat Tony DeMarco and Benny Paret and lose and win in split decisions with Emile Griffith. In 1962 he beat Joey Giambra in the first WBA light middleweight title fight but lost his title to Ralph Dupas. He continued with a busy schedule again the other main eventers until a good run of results saw him in a losing challenge to Carlos Monzon for the WBA and WBC middleweight titles in 1972. It was fight No 110 for Moyer and he had another 31 fights in two years before retiring. Bahamian Gomeo Brennan had reached main event status by 1958 having packed in 40 fights in his three year as a pro. He would beat Mick Leahy in London in 1963 to win the vacant Commonwealth title.
Philadelphian Sugar Hart looked promising in 1958 having beaten Charley "Tombstone Smith and Ralph Dupas but his promise was snuffed out in a 1-4 run that saw him retire by 1961. Jay Fullmer, the brother of Gene and Jay, Billy Collins, Cuban Isaac Logart, Ted Wright, Gil Turner, Rudell Stitch, Joe Miceli, Chico Vejar, Charley Scott and so many others meant there was a good level of competition and a wealth of experience in the division. South America had two top quality welterweights in Federico Thompson and Jorge Jose Fernandez. Thompson was born in Panama but doing his fighting in Argentina from 1952. In 1958 he had continued his high level of activity with 19 fights in the year and in December in his first real international test was lucky to get a draw with Logart. This fight was part of a run that saw him unbeaten in 30 fights and score wins over Jorge Jose Fernandez, Don Jordan, "Tombstone" Smith and Gaspar Ortega. He drew with Paret in a title eliminator in New York in March 1960, the first time he had fought outside of Panama or South America in 139 fights. In his next fight Paret won the title from Don Jordan but Thompson lost to Paret in a title challenge in December 1960. He returned to the USA for three fights in 1961 and 1962 but lost those and went back home and after that and lost only one of 27 more fights before retiring in 1963 after a 16 year career and 180 fights. There were similarities between Thompson and Fernandez in that they both did the major part of their fighting in Argentina but Fernandez was Argentinian by birth. Again you had the high level of activity and long runs of success. They also both fought Isaac Logart in 1958 but with Fernandez losing on points. Fernandez had been 49-0-1 before losing to Martiniano Pereyra in December 1957 and his loss to Logart was only his second loss in 68 fights. He lost to Thompson in 1959 but headed up to New York in 1960 making his mark in two fights with Emile Griffith, losing a split decision in the first and a unanimous decision in the second with each judge having it 5-4 to Griffith in rounds with even rounds omitted. Fernandez continued to campaign in the USA beating Denny Moyer twice, Logart, Charley Scott and others. By December 1962 Griffith was now world champion and Fernandez lost on a ninth round stoppage in his title challenge. He went back to Argentina winning 26 fights in a row before losing to rising star Carlos Monzon in 1966 for the Argentinian middleweight title. The scores were (based on a 20 points per round system) 237-235 twice and 238-236 and they fought again in 1967 with Monzon winning the unanimous but two of the scores then were 240-237 showing how close he pushed the great Monzon in their two fights. Elsewhere Britain had a supreme craftsman in Wally Swift and a tough fighter in Mick Leahy. Peter Waterman also looked to be a top quality fighter but a brain injury after in a loss to Dave Charnley in April 1958 brought an end to a career that had already seen Waterman win the British and European titles. I could not pass on from the welterweights without mentioning Gaspar "Indio" Ortega. The last of his kind. The Mexican road warrior fought anyone anywhere and anytime. In September 1958 Ortega lost a split decision to Don Jordan. Five weeks later he lost to Jordan in a welterweight title eliminator. That loss to Jordan was fight No 61 for Ortega. In 1961 he lost to Emile Griffith for the welterweight title. That was fight No 82 for Ortega. Reached the end of the line? No after that 1961 fight Ortega had another 94 fights. In 1963 Ortega had 23 fights in 15 different towns and included in there was a ten round fight in Madison Square Garden which he won and a ten round loss to Nino Benvenuti in Rome. Top that! Well Ortega did as he had 29 fights in 1964, 11 of them in May, and in 19 different venues finishing up with a fight against Sandro Mazzinghi in Rome. By the end of his twelve year career he had crammed in 176 fights. A boxing gypsy of the sort we will never see again.
Look out for Part 3. Part 1 here: http://www.ringnews24.com/2016/12/24/1958-blast-past-part-1/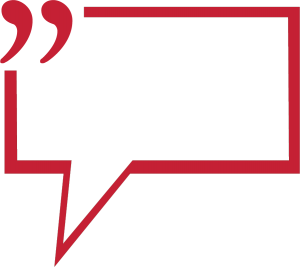 Click Here, If you wish to add a COMMENT to the above article or any of the Ringnews24 boxing articles.