Eubank defends fight against Quinlan and explains Groves and GGG asked for too much money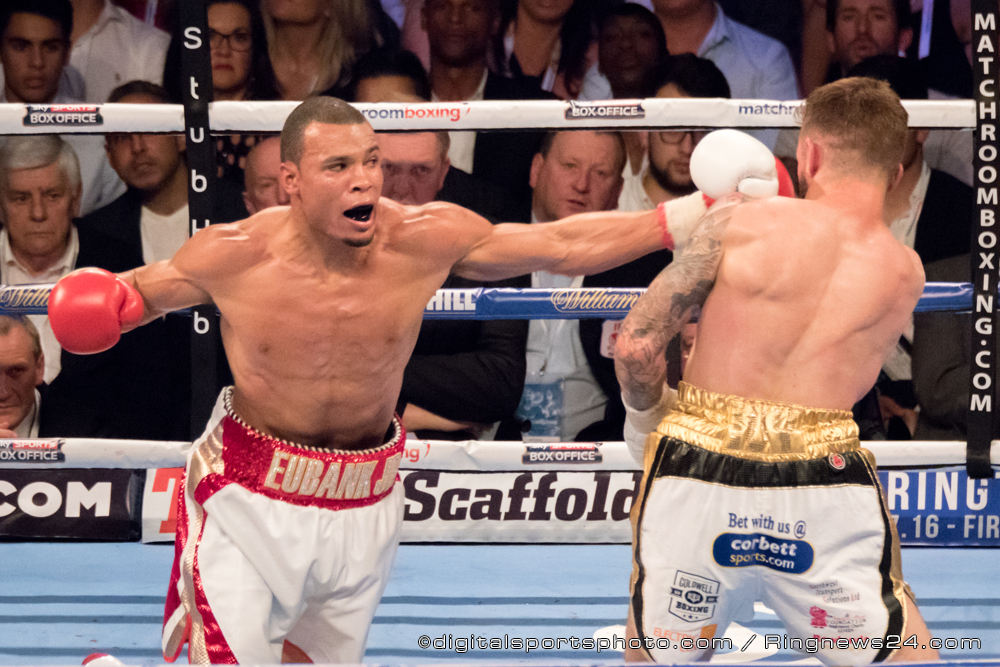 Coming off the back of a 5-win-streak, Chris Eubank Jr declared he is moving to super-middleweight to fight Renold Quinlan for the IBO World title. The fight will be ITV's first venture into PPV boxing.  However, he doesn't plan on staying that weight, speaking to IFL TV, Eubank explained:
"Just because I am going upto super-middleweight now doesn't mean I will not come back down for Golovkin, I want that fight.
"I want Saunders, I want Alvarez, I want all these middleweights and that is not going to change when I become Super-Middleweight World Champion."
Several fighters priced themselves out, Chris said:
"We offered Groves, Golovkin and these guys the opportunity to fight on ITV and for whatever reason the deals could not be made, usually it was a money thing.
"Groves priced himself out asking for silly money.  Just basically his way of saying "I don't want to fight" without actually saying it.
"Golovkin wanted too much for what ITV's first adventure would allow."
Australian Quinlan is pretty much unknown to many boxing fans, but former British Middleweight Champion Eubank is not underestimating the IBO World Champion:
"We saw an opportunity to fight this IBO Super-Middleweight World Champion and we thought why not? It's not middleweight, but, it's a world title. It's a huge thing to bring the title back to England – people are going to want to see that.
"This guy is game and he's ready to come over and defend his title in a foreign country against one of the best fighters in the world – that says a lot, I respect it.
"I believe it's going to be hell of a fight. He knocked out Daniel Geale in his last performance so he's not playing around.
"He's got the world title and not coming here to give it up; any world champion wants to keep his world title belt.
"Unless you're Canelo Alvarez and he doesn't want to fight Golovkin and give it up.  This guys coming over here to fight for the world title and give everything he's got."
What do the boxing fans think of Eubank Jr vs Quinlan? Register Here and reply to the following thread to leave your view on the Chris Eubank Jr vs Renold Quinlan.