1958 A Blast from the Past- Part 3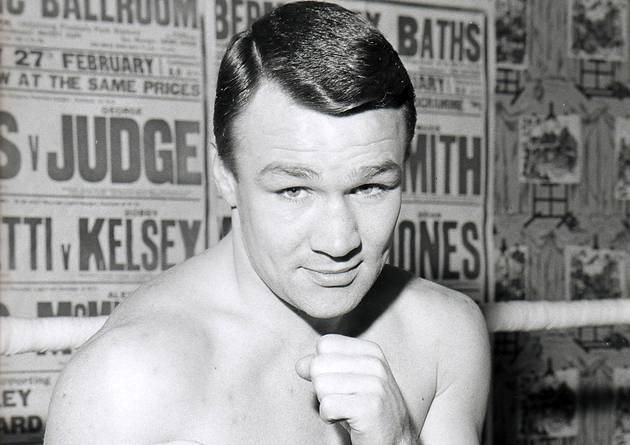 A major difference between 1958 and the present time was the absence of any world sanctioning bodies. The only organisation with any pretence to that status was the National Boxing Association. It had been founded in 1921 by representatives from 16 US States but had minimal recognition anywhere else and would not change its name to the World Boxing Association until 1962. Whilst today we might feel some envy for those operating in 1958 there was a lot missing in those days which only the sanctioning bodies, mainly the WBC under Jose Sulaiman, brought to the sport. Generally with only eight divisions and generally one champion per division boxing people knew who the "world" champion was. However things were not always so clear even then with the New York Commission feeling it had the power to nominate a world champion, with other States such as California and Pennsylvania getting into the act occasionally and with the European Boxing Union also occasionally recognising their own world champion. If there was one source for common sense it was Ring Magazine which under the leadership of Nat Fleischer stuck rigidly with the linear champions approach and generally the public and most of the industry accepted this. However, Ring Magazine was just that-a magazine- it made no pretence of administering any aspect of the sport so power tended to rest in the hands of the promoters and other major figures who naturally had their own interest at heart. There was no such thing as a mandatory challenger and if a challenger was offered a chance to fight for the title then he would have to accept whatever money he was offered as there was no such process as competitive bidding for the rights to promote a title fight. As a result a deserving challenger had no way of forcing a champion to meet him. If he was willing to take whatever money he was offered then the odds were still stacked against him as there was no requirement for neutral officials.
It was only with the creation of the sanctioning bodies that benefits such as seminars for doctors and ring officials were introduced where shared learning could improve the performance of the participants. Medical standards and rules differed completely from State to State and country to country and whilst there is still a lack of mutual standards things have improved greatly in these areas since 1958.
There was no universally agreed scoring in boxing matches in 1958. In some areas there was a 10-point system, many bodies used a 5 point system, some a 20 point system and some scored by rounds and not points. Weigh-ins were held on the day of the fight and a fighter who did not make the weight could choose any method he liked to reduce the weight in the time allowed and if the champion did not make the weight then it was not a title fight. As for title fights they were 15 rounds for all world title fights and also for most national title fights and if a fighter was cut in a clash of heads and the cut was too severe for him to continue then he lost the fight.
Despite the best efforts of the medical profession medical checks would be considered risible by today's standards. There was no such thing as a brain scan or a drugs test or a requirement for paramedics to be in attendance at a show and most of the changes since 1958 have been introduced through the sanctioning bodies and again the WBC/Jose Sulaiman. I can still remember the storm that broke over Don Jose's head when he decreed that WBC title fights would be reduced to twelve rounds. It was the end of boxing as we know it but now it is routine. I sometimes find myself wondering how many careers would have been different if the rule on cuts and the reduction to 12 round world title fights had been introduced earlier. Sugar Ray Robinson would have won the world light heavyweight title as he was in front on all cards at the end of the twelfth round with Joey Maxim, Jersey Joe Walcott was ahead on two cards against Rocky Marciano after twelve rounds, how many technical decisions would Henry Cooper have won if his fights went to the score cards when he was cuts. We will never know.
At lightweight Joe Brown was king. "Old Bones" had won the world title in 1956 with a split decision over Wallace "Bud" Smith. Incredibly it was fight No 102 for Brown. He was 30-years-old and he had been a pro for almost 15 years. He had defended the title three times in 1957 and defended the title twice in 1958 against two of his top contenders in Ralph Dupas and Kenny Lane but lost at the end of the year to Johnny Busso in a non-title fight. Brown beat Busso in a title defence in 1959 and also retained against Paolo Rossi. In December he made the first of two title defences against Britain's Dave Charnley beating Charnley on a cut in their bout in Houston. He made his second defence against Charnley in London in April 1961 and won a hotly disputed decision in the Ring Magazine "Fight of the Year". Brown lost the title to Carlos Ortiz in 1962 and very quickly went downhill with Charnley finally getting a measure of revenge by knocking out Brown in 1963. Ortiz had a mixed year in 1958 beating Tommy Tibbs, Joey Lopes, Johnny Busso and Charnley but losing to Busso and Kenny Lane. The Ortiz loss was the only setback for Charnley in 1958 after he had beaten Don Jordan, Peter Waterman and Joey Lopes. He never got another title chance after losing to Brown in 1961 but he did win British, Commonwealth and European titles beating Willie Toweel, Paul Armstead, Gene Gresham, Len Mathews, Jose Stable, Maurice Cullen and Kenny Lane but lost his Commonwealth title to Bunny Grant and retired after being stopped by Emile Griffith in London in December 1964. Many consider Charnley to have been the best British fighter never to have won a world title. The same could be said of American Kenny Lane who had met and beaten every top lightweight before losing to Brown for the title in July 1958. He beat Carlos Ortiz in his last fight in 1958 but was floored and cut in losing to Ortiz in 1959 for a version of the light welterweight title. A run of good form got him another shot at Ortiz in 1964 this time for the WBA/WBC lightweight titles but he lost on points. Busso was good enough to beat many of the best but never in a title fight, and guys such as Cisco Andrade, Bobby Scanlon, Frankie Ryff, Larry Boardman, Joey Lopes and Paul Armstead were all there as tests for anyone wanting to climb the ratings and Eddie Perkins was having to bide his time fighting somewhere between light and welter waiting for the introduction of the light welterweight division where he would earn Hall of Fame status.
Mexico had a couple of good lightweights in Baby Vasquez and Alfredo Urbina, Willie Toweel was a class act and the best at his weight in South Africa. Three other fighters who have to be mentioned are Flash Elorde, Diulio Loi and Nicolino Locche. All three would eventually find fame in the newer divisions but they only really had the lightweights to campaign in 1958. Filipino Elorde had a good 1958 winning all of his fights and collecting the Philippines and OPBF light titles. He then had some indifferent form before putting together an 18-1 run which culminated in him winning the WBA/WBC titles in the super feather division with a victory over Johnny Bizzarro. He defended that title six times whilst still defending his OPBF light title and Carlos Ortiz twice beat him in lightweight title fights. Elorde was a national hero who is still revered today in the Philippines and only Manny Pacquiao and Nonito Donaire can stand beside him in the rankings of all-time great Filipino fighters. Italian Loi lost only 3 of 126 fights and two of those were world title fights against Ortiz and Perkins. He had an indifferent 1958 drawing fights he should have won against Manfred Neuke and fellow-Italian Mario Vecchiatto and effectively it was his last time as a lightweight. He moved up in 1959 to win the European welter title and in 1960 lost a split decision to Carlos Ortiz for the world light welter title in June in California. Before the loss he was an incredible 102-1-7 in 110 fights. Three months later he won the title by outpointing Ortiz in Italy. He continued to defend his European lightweight title but lost the light welter title to Eddie Perkins in September 1962. Three months later he closed his 126 fight career with a points win over Perkins to regain the title and retired in the following January.
The "Untouchable" Locche was a newcomer in 1958 having his first pro fight just 20 days before the end of the year. He was a supreme master of defensive boxing particularly when it came to ducking and weaving. He rarely used his hands just clever movement and lightning reflexes. Normally you would want to pin a clever boxer against the ropes but sticking Locche there was asking to be humiliated as he dodged punch after punch with consummate ease. He lost a fight in late 1959 to the much more experienced future world super feather challenger Vicente Dorado. He was then unbeaten in his next 55 fights before losing to Abel Laudonio in 1964. In 1968 in fight No 107 he stopped Paul Fuji in Japan to win the WBA super feather title. He lost the title to Panamanian Alfonso Frazer in 1972 having beaten top opposition such as Carlos Hernandez, Adolph Pruitt and future Hall of Fame Colombian Antonio Cervantes. Between losing to Laudonio and losing to Frazer he had been unbeaten in 57 fights so between his first loss to Derado and his final loss to Frazer he lost just once in 114 fights. Another of my favourites from this period was the Spaniard Fred Galiana. At the end of 1958 Galiana was wrapping-up his Argentinian campaign going 9-0-2 in eleven fights both of the draws were against Jamie Gine who would go unbeaten in his first 76 fights before losing to Locche. He returned to Spain and won national titles losing just 22 of 190 fights. Another of my favourites is Luis Folledo and one of the best fighters to come out of Spain. Folledo was unbeaten in his first 42 fights and by the end of his career he had lost only 8 of 136 fights.
The feather title was held by Nigerian Hogan Kid Bassey. After turning pro in Nigeria in 1949 Bassey moved to Britain in 1952. He was a busy fighter there with 19 fights in 1952 alone. Despite the occasional loss in 1956 he won the Commonwealth title by beating Jimmy "Spider" Kelly and retained it in a dramatic victory over Percy Lewis which got him world recognition. In April 1957 he beat Puerto Rican Miguel Berrios in a final eliminator and in June beat Algerian-born Frenchman Cherif Hamani in Paris to win the vacant world title. In 1958 he had six fights winning them all. His only title defence that year was against the explosive Mexican puncher Ricardo "Little Bird" Moreno and Bassey won on a third round knockout. He lost the title in March 1959 retiring after 13 rounds against ill-fated Davey Moore and he ended his career after losing to Moore again in August. Moore "The Springfield Rifle" turned pro in 1953 and despite a few setbacks was really rolling by 1958. He won his eight fight beating former lightweight champion Lauro Salas and Kid Anahuac and knocking out Moreno inside a round.
After his title victory over Bassey, Moore slipped up in March 1960 getting stopped in seven rounds by unknown Venezuelan novice Carlos Hernandez, but then won his next 19 fights making defences against Kazuo Takayama in Japan, Danny Valdez in California and Olli Maki in Finland. By the time he faced the dangerous Cuban challenger Sugar Ramos in March 1963 Moore was considered one of the top pound-for-pound fighters having lost only one of his last 38 fights. Ramos won the fight with Moore being knocked down in the tenth and hitting the bottom rope with his head causing a whiplash injury to his brain stem. Moore died two days later. A tragic end for a great fighter. Ramos had lost only once, on a disqualification in his 42 fights. He defended his title in 1963 beating Nigerian Rafiu King. I was lucky enough to see him in action in London in the same year when he destroyed British fighter Sammy McSpadden in two rounds in a non-title fight. In March 1964 he beat Mitsunori Seki in a title defence in Japan and in May in Ghana retained his title with a split decision over Ghanaian Floyd Robertson in Accra. A dramatic bout saw Moore floored in the thirteenth round and the Ghana Commission deciding to declare Robertson the world champion. Ramos of course remained champion and Robertson is till revered in Ghana and rated up there alongside Azumah Nelson. In September Ramos lost his title to Vicente Saldivar and after two unsuccessful challenges to Carlos Ortiz for the lightweight title his career closed in 1972. There were plenty of good main event fighters active in 1958 including Harold Gomes who would climb off the floor four times to beat Texan Paul Jorgensen for the vacant super featherweight title in 1959 but lose the title eight months later to Flash Elorde, Jorgensen who when he lost to Gomes was getting his first and only title shot in his 88th fight and who closed his career in 1963 with losses in London to Frankie Taylor and Dave Coventry. Ricardo Moreno was a devastating puncher but with a poor chin. He scored 59 of his 60 victories by KO/TKO including 21 in a row in 1956/57 and since he suffered eight losses by KO/TKO only 6 of his 73 fight went the distance. Britain's Bobby Neill, Trinidad and Tobago's Percy Lewis. Ike Chestnut, Argentinian Ricardo Gonzalez, Italian Giordano Campari, Spain's Manolo Garcia and Belgium's Jan Sneyers were all top class fighters and there was also Mauro Vazquez. Okay Vazquez was not in the class of the others but he had nine wins in 1958 and was packing them in at the Olympic Auditorium in Los Angeles on his way to a run of 25 straight wins, but mostly because an interest in tracing his record was my first step into a 60 plus year obsession, so he was special to me. I could not leave the featherweights with mentioning the great Willie Pep. Surely one of the greatest fighters in the history of the featherweight division and one of the most skilled technicians to ever lace up a glove. In 1958 he was well past his best and was 11-2 in his 13 fights. This is a man who from the start of his career until the loss of his world title to Sandy Saddler in 1948 was 134-1-1 in 136 fights against the best the world had to offer a truly great fighter.
Algerian-born Frenchman Alphonse Halimi was bantam champion in 1958. He had unified the titles with a very controversial victory over Mexican idol Raul "Raton" Macias in November 1957. He did not defend the title in 1958 although he did score an important win over Peter Keenan in November. Halimi would lose his title to Jose Becerra in July 1959. He failed in a challenge to Becerra in February 1960 but after Becerra relinquished the title he regained the crown with a points win over Freddie Gilroy in London in October only to lose it to Johnny Caldwell in May 1961. He lost to Caldwell in a challenge but went on to win the European title before retiring in 1964. Becerra had won his 12 fights in 1958 including victories over Del Hawkins and Joe Medel and when he won the title in 1959 his record was an impressive 56-3-3. He defended his title against Halimi and against Kenji Yonekura in Japan. His reign came to an abrupt and surprising end. After losing in eight rounds against Eloy Sanchez in a non-title fight in August 1960 he was so disgusted with himself that he retired. Despite having lost his previous three fights the win over Becerra earned Sanchez a fight with Eder Jofre for the vacant title in November 1960 but he was knocked out in six rounds and never reached those heights again. Jofre was 34-0-3 at the time and on his way to Caldwell, Joe Medal, and Bernard Caraballo. When he fought Caraballo in 1964 they had combined records of 86-0-4 (Jofre 47-0-3 and Caraballo 39-0-1). Jofre's title reign came to an end in May 1965 when he lost a split decision to Fighting Harada. After losing to Harada he went home to Brazil but he was far from finished and in 1973 he beat Jose Legra for the WBC feather title, defended it successfully against Vicente Saldivar. He did not defend the title and was stripped off it and retired in 1976 with a 72-2-4 record. He is for sure the best fighter to come from Brazil and some for good reason consider him the best bantamweight of all time.
Belfast's Caldwell turned pro in 1958 and won his seven fights. His title winning fight with Halimi in 1961 was win No 22 but his unbeaten streak was ended at 25 when he lost his title to Jofre in January 1962. Caldwell tried to leap straight back into the title picture in a fight in October 1962 against local Belfast rival Freddie Gilroy but he was stopped on cuts in five rounds and although he later won the British and Commonwealth titles in 1964 he retired in 1965. Raul "Raton "Macias, who had held the NABA version of the title before the loss to Halimi in 1957 was the first real super star of Mexican boxing but he had only one fight in 1958 and had only four more fights before retiring. He had competed in the 1952 Olympics and after retiring starred in movies. Two other starts of Mexican boxing at the time were Jose "Toluco" Lopez and Joe Medel. Lopez had a normal year for him with ten fights and wins over tough opposition in Billy Peacock, Memo Diaz and Willie Parker. Lopez met almost every top bantamweight in his 13 year 124 fight career and he amassed a huge following in Mexico and occasionally he even trained and laid of the drink before a fight. Medel was to my mind the best bantamweight never to win a world title. Up until the end of 1958 Medel after close to 50 fights had never fought outside Mexico and rarely fought outside Mexico City but he gradually began to get fights in the outside world. He beat Filipino Danny Kid, Eloy Sanchez, Toluco Lopez, Fighting Harada, Mitsunori Seki and Haruo Sakamoto, Ignacio Pina, Scot Walter McGowan in a fight I saw in London where Medel's vast experience came into play. He could not lay a glove on McGowan for five rounds so in the sixth he deliberately took a shot from McGowan and stumbled into the ropes looking badly shaken. McGowan fell for the ruse and threw himself forward looking for a stoppage win and Medel sprung the trap and nailed McGowan with a series of counters that ended the fight. He also outpointed Jesus Pimentel who was world rated with a 49-1 record but in his two world title shots he was knocked out by Eder Jofre in 1962 and lost on points to Harada in 1967. He fought on for another seven years but was never able to get back into contention. Gilroy was into his second year as a pro in 1958 and had just moved up to ten round fights. In 1959 he won the British and Commonwealth titles with a point victory over Peter Keenan and the European title with a decision over Piero Rollo but suffered an upset loss to Mexican southpaw Ignacio Pina in April 1960. Despite that he landed a fight with Alphonse Halimi for the vacant world title but was outpointed. His rebuilding suffered a blow in 1961 when he was knocked out by Pierre Cossemyns for the vacant European title and although he beat Billy Rafferty and Caldwell in 1962 he retired that year. Keenan's career was coming to an end in 1951. The Scot had won his first 31 fights and at various times was British, Commonwealth and European champion. He made the fifth and sixth defences of his Commonwealth title in 1958 but retired after losing to Gilroy in January 1959.
Belgian Pierre Cossemys had a poor 1958 and had to wait until 1961 and his 73rd fight before he fought for the European title and took his chance by knocking out Gilroy but after losing his title to Piero Rollo in 1962 he retired in 1963. Rollo was Italian and European champion and clashed with all of the top European fighters. He had six fights in 1958 and ended the year as European champion after beating former world champion Mario D'Agata. Despite losing his European title to Gilroy in 1959 Rollo challenged Jofre for the world title in 1961 but was stopped in ten rounds. He won and lost the European title a couple of time before retiring in 1964. D'Agata had only three fights in 1958 and was way past his best but his achievement in winning the world title despite being a deaf mute remains a miraculous achievement. Britain's Olympic gold medallist Terry Spinks was fighting at bantamweight in 1958. A brilliant boxer Spinks won 11 of his 12 fights in 1958 and had been promoted to ten round fights at the end of the year. Over in the USA guys such as Dwight Hawkins, Boots Monroe and Billy Peacock were providing tough opposition.
Pascal Perez ruled the roost at flyweight. He had won the gold medal at the 1948 London Olympics before turning pro. By the end of 1958 the "Little Lion of Mendoza" had already defended his world title eight times and was unbeaten in 52 fights. Today the 4'11" (150cm) tall Perez would be a minimumweight fighter and he was as low as 105 1/4 lbs for one of his defences. His unbeaten run came to an end in January 1959 when he lost on points in Japan to Sadao Yaoita in a non-title fight but he beat Yaoita in a title defence in November. He had only two fights in 1960 losing his title on a split decision to Pone Kingpetch, Thailand's first ever world champion, and lost on a stoppage to Kingpetch in a return bout. Perez went back to Argentina and ran up 27 wins against very poor opposition but after a run of 4 losses in 6 fights he retired in 1964. Yaoita was Japanese flyweight champion in 1958 and with his modest 27-6-2 record his win over Perez in 1959 was a huge shock. In the return bout for the title Yaoita had Perez on the floor but was knocked down twice and out in the thirteenth round. He remained OPBF flyweight champion until he retired in 1962 but losses to Dommy Ursua, Ramon Arias, Jofre and Medel blocked his path back to another title fight.
In 1958 another Argentinian flyweight, Horacio Accavallo was living in the shadow of the great Perez but he won his eight fights including a victory over future champion Salvatore Burruni and at the end of the year was campaigning in Italy. Burruni got a revenge points win in 1959 and Accavallo ended the series 2-1 ahead after a win in 1965. After the first loss to Burruni Accavallo would not lose again for seven years and 49 fights. He won the WBA title in 1966 and made three tough defences, two against Hiroyuki Ebihara and one against Efren Torres and retired undefeated. In between the Ebihara and Torres defences he lost on a stoppage against unbeaten Kiyoshi Tanabe in Japan and Burruni and Tanabe were the only two fighters to get victories over Accavallo in 83 fights. Burruni was in his second year as a pro in 1958 and was a modest 5-2 in his seven fights in the year. His next loss was to Albert Younsi in 1960 and he then won his next 62 fights collecting the European and world titles along the way and that winning streak was only ended by the loss to Accavallo in 1965. Burruni lost his world title to Walter McGowan in 1966. He stayed active until 1969 winning the European bantam title but finding a body punch from Ruben Olivares in 1968 too much to handle and that and an injury loss to Pierre Vetroff were the only losses inside the distance in a 109 fight and 99 wins career. Pone Kingpetch won his four fights in 1958 but he became a national hero when he beat Perez to become Thailand's first world champion. He lost the title to Fighting Harada in his fourth defence then won it back again, lost it to Ebihara and won it back again only to finally lose it to Burruni before retiring in 1966.
So there you have it a blast from the past 1958 when there were only eight divisions and eight world champions, title fights were over 15 rounds there was no IBF/WBA/WBC/WBO there was no cable TV, Las Vegas was not a fight centre and New York was the fighting centre. Heavyweights were mostly under 6'0" and 200lbs, if you got a bad cut in a fight you lost, weigh-ins were on the day of the fight, fighters walked to the ring without the accompaniment of flashing strobe lights, fanfares and lasers, there were no stare-downs, reporters used pencil, paper and typewriters Sugar Ray Robinson, Archie Moore and Joe Brown were kings of the ring and the only people with tattoos were sailors but in the end it all came down to two men in a ring wearing gloves and that has not changed.
Part 1 here: http://www.ringnews24.com/2016/12/24/1958-blast-past-part-1/
Part 2 here: http://www.ringnews24.com/2016/12/31/1958-blast-past-part-2/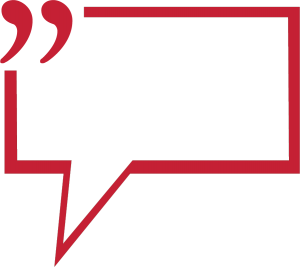 Click Here, If you wish to add a COMMENT to the above article or any of the Ringnews24 boxing articles.