Female boxer Dina Thorslund demands gender equality and asks "Can I get Mikkel Kessler as a number boy?"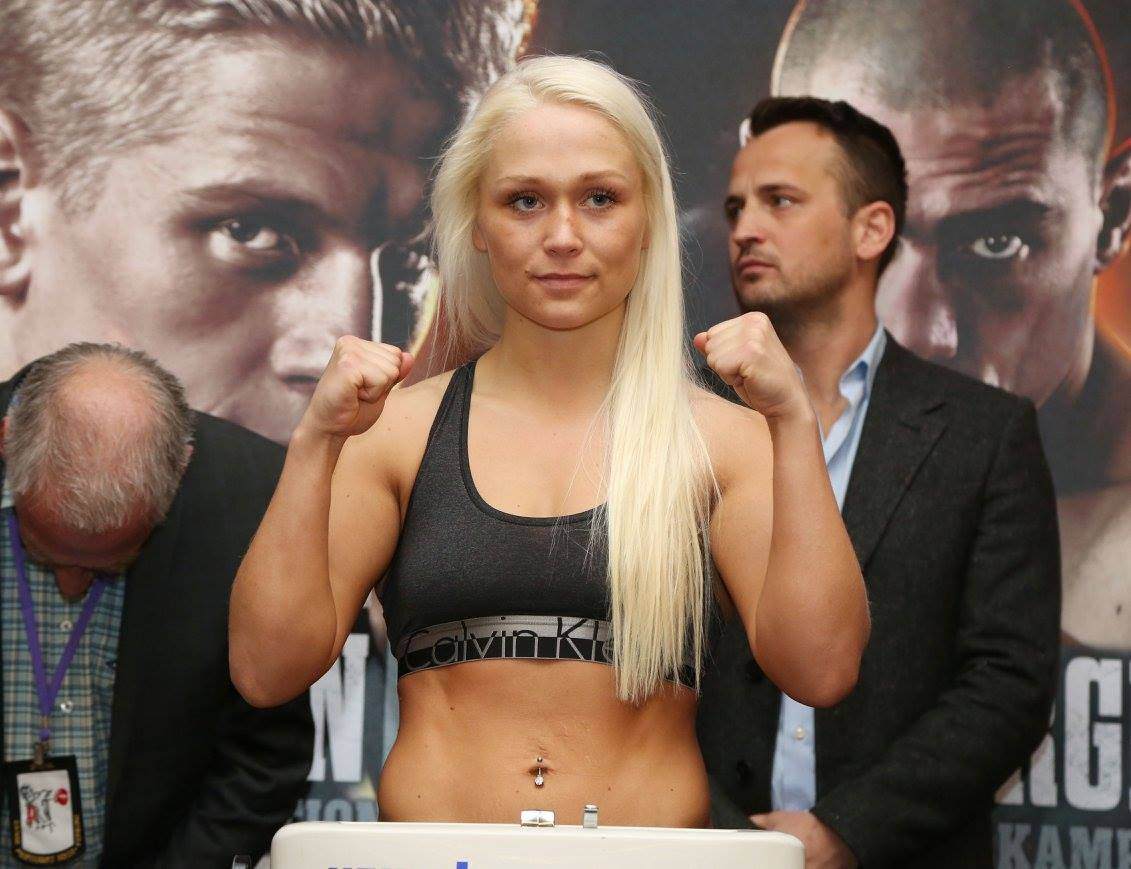 Danish super bantamweight Dina Thorslund (7-05, KOs) demands gender equality in the ring and has asked for a number boy for her WBC Youth World title fight against Xenia Jorneac (7-1, 2 KOs) on Saturday at the Struer Energy Park, Denmark.
"If the boys must have number girls, then the girls should have number boys,'' says Thorslund. ''I know other female fighters have had them, and now I'm fighting for my first title, I would like one too.''
The 23 year-old has even offered some suggestions for who could fill the role.
''Maybe it could be Nisse Sauerland (promoter) or Jesper D. Jensen (President of the Danish Professional Boxing Federation), but the best person for me would be Mikkel Kessler,'' she says. ''I know it's a long way for him to travel from Copenhagen, but he would be very popular with the female audience in Struer!''
While it remains to be seen if the five-time World Champion accepts her challenge, Thorslund focus must remain on her WBC Youth World title clash.
''I'm really looking forward to Saturday, says Thorslund, who fights for the first time at her hometown arena. ''And I can tell the people in Struer are too.
"Everyday people stop me in the streets and ask: 'Are you ready Dina?' When I'm in the gym or out shopping, people come and talk to me. It's a great to have everyone backing me, and my answer to them is always; 'Yes, I am ready'!"
Thorslund fights as part of a co-featured main event, which sees super middleweight star Patrick Nielsen return to the ring following a twelve-month absence to face power-punching Colombian southpaw Beibi Berrocal.
Limited tickets for the Nordic Fight Night are available online via www.billetlugen.dk or by calling 70 263 267. All the action will be shown across Scandinavia on Viaplay Fighting. For more information please visit www.viaplay.dk/fighting