Legend Sugar Ray Leonard Discusses the Current State of Boxing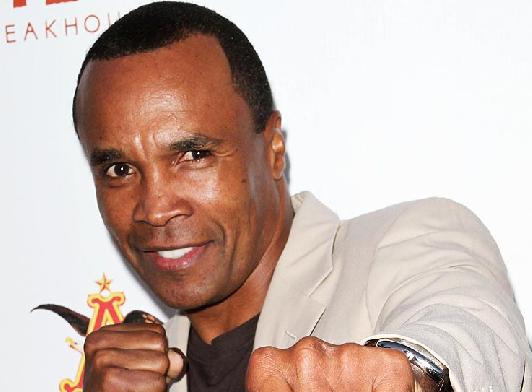 Ringnews24.com were fortunate to be able to spend a few minutes speaking with the great Sugar Ray Leonard, and wanted to know his views on the current state of boxing. As always, Leonard was forthcoming and honest, and was very willing to share his thoughts on the subject.
When Ray was fighting, most of the boxers wanted to face the very best, but it doesn't seem as if that is the case today. And he certainly does not put a lot of the blame on the fighters themselves. Boxing has become big business, so responsibility lies elsewhere.
"Basically, it's the promoter, and the manager. I mean, they are looking out for their interest. Why fight Killer John, when you can fight Joe Shmoe for about the same amount of money?
"There was such an honor to be a champion; it was such a supreme position of being World Champion," Leonard continued. "But also, back in the day, they called those fighters who were next in line for a title shot, contenders. They don't even use the word 'contender', it doesn't exist anymore.
"It's a totally obsolete word in boxing. Now they just say, 'He's number 12, or he's number eight.' If you were number two, five, or even 10, by being a contender, you would get a title fight. It's so different now, and that's not good for boxing or the fans – particularly the fans. It's just not good for the sport."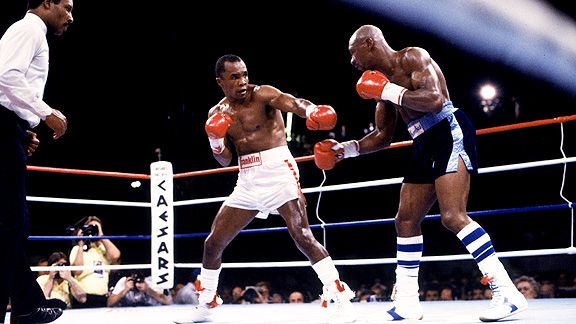 He believes that we miss the excitement that leads up to a fight, and for that reason we have lost that exhilaration that used to accompany those bouts.
"The champion who is fighting someone who's been knocking people out is not present, it's not available anymore, because we kind of know who is going to win," he chuckled. "And for boxing fans it takes a lot away. Even today, if there's a fight that is so closely matched, my palms sweat because of the anticipation.
"That's what was great; the anticipation of those two guys, the champion and the contender. You knew it was going to be one hell of a fight! At any given moment, either one could win on their skills, and their heart, and their power.
"You might have your favorite fighter when he steps in the ring, but because you were never 100% sure he would win – you would never bet your house on it," he said, laughing. "You might bet a lot of money, but you would never bet your house. For the most part you don't see that today."
Ray admitted that every now and then you do catch that type of fight, but not like before. Back then, there were a plethora of fighters that you knew should get a title shot, and were prepared to fight the champ, and you knew that if given the opportunity, they could possibly win. That is what he believes is missing in boxing.
He also feels that, especially now, you don't know the names of many of the fighters. How do you get excited about a fight when you might not really know those involved? Most of them don't have that necessary television, network, or PPV exposure that allows people to see them.
"I always felt that when we did the show The Contender, that was such great a platform to introduce fighters to the public. Maybe those guys might not be at the top level – a couple of them were – but that exposure was everything. Free TV exposure is priceless, and fans were drawn towards them. To this day wherever I travel, all around the world, someone always asks when we are going to bring back The Contender.
"Shows like 30 for 30 and 24/7, that platform is so valuable. It tells you who they are and why they do what they do, and people don't know that. I have been in boxing 50 years, and even I don't know a lot of the fighters. I've heard the names, but I don't know a lot of the faces, unfortunately."
So was Ray hinting at a Contender return? Not in so many words, but there is one thing about him, he is a never say never kind of man.
"I'm an optimist by nature, so I honestly believe that there is a chance. The Contender and the other two shows I mentioned allow you to see the fighters as people, and that is so important."
Leonard considers himself the unofficial 'official' boxing ambassador. He loves the sport, and acknowledges how much it has done for him. And yes, in case you are wondering, he does still miss it.
"I don't miss getting hit," he laughed, "but I miss the camaraderie. And there is that certain 'thing', and that 'thing' is everything from challenging the odds, to the transformation of your body, it's all those things and so much more. I love this sport!"
Another big difference between fighters of Ray's era and those of today is the current importance put on keeping that "0" in the loss column. That was not such a huge concern when Leonard was boxing.
"I never thought about that. I did naturally think about winning every fight but that wasn't the driving force for me. It all depends on the outcome, and the fight that was demonstrated. It's all about that, if you fight your heart out, people respect that.
"When I lost to Duran back in June of 1980, I'm getting patted on the back, 'Good fight, good fight!' I'm thinking, 'What? I lost the fight.' But it wasn't even about that, it was about what I showed; tenacity, heart, and determination."
We discussed some of the undercard fights that are often more entertaining than the main and co-main events. Sometimes there isn't even anyone in the stands yet. Ray agreed that that frequently happens.
"That's because those fighters in particular just want to win. At any cost he, or she, fights with conviction and determination, and that's what it's all about. And when I say conviction," Leonard explained, "it is when you go in there and throw punches without even thinking about someone coming back at you, because you want to win that bad. You never think about being hurt or getting cut.
"There are so many incredible and talented fighters today, and again I'm optimistic, but boxing is going to be OK. It will always be OK. It will have its dips; the ups and downs. Like, when was the last big fight, that last big matchup? One that left people like, 'Wow, holy s**t!! That was a great fight!' When was that?
"Two of my kids wanted to see that fight with Pacquiao and Mayweather, and so did my wife, so I took them. They thought the fight was great," he said with a laugh, "but Mayweather did what Mayweather does. He fought a very technical fight. For a couple of moments Manny was there, but he didn't fight with that conviction. Then when he said that he could have done better but he was hurt, that didn't sit well with me."
Leonard did say that when he saw both Manny and Floyd as young fighters he knew that they were going to be superstars. They both had that special quality that one can't quite put their finger on, but there was something exceptional there in each of them.
We touched briefly on the subject of head injuries, and I wondered if Ray believed that he and most of his other opponents were lucky to have avoided concussion syndrome.
"I believe that sometimes certain people are made or born to withstand the trauma that we take for granted, that we don't even think about. In fact you CAN'T think about it. In our sport the direct intention is to knock the opponent out, but we don't think there is going to be a long-term effect, unless you fight way past your prime.
"But every punch you take, especially the hard ones, take their toll. That said, if I didn't box, I don't know where I'd be. Put it this way, if all of a sudden I was 20 years old, I'd go back to boxing, even knowing the possible outcome, because it's what I was meant to do."
Many might not know that the only other thing that Ray ever considered doing for a living was to be a substitute teacher.
"I tell people that and they start laughing, they think I'm joking. But when I was a kid I met the nicest substitute teachers. They had a very positive influence on me."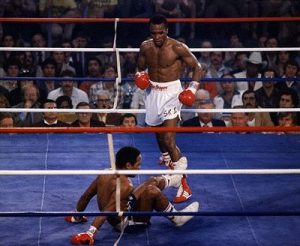 Ray is in a great place right now. Yes, he still misses the ring, but realizes that at 60 years of age things change. Yet he has so much going on in his life that he is upbeat and excited. Above all, he is grateful.
"I appreciate and cherish those moments that I had now a bit more. When I see Tommy Hearns, Roberto Duran, Marvin Hagler, or any of my other rivals, the fighters that I've faced, I look at them and I say, 'Thank you, thank you.'
"I am so blessed, and I try to instill in my kids to always give back. The foundation that I started with my wife in 2009 to raise awareness and funds for type 1 and type 2 diabetes in kids is what makes me feel good now."
Ray's eighth annual event, Big Fighters, Big Cause, which benefits the Sugar Ray Leonard Foundation, will take place in Santa Monica, California on May 24.
We at Ringnews24 want to thank Ray for taking the time to speak with us. It is always a pleasure to speak with him; truly a gentleman's gentleman.