Part 2 | The determination of Anthony Joshua and how he smashed his trainers hand into 100 pieces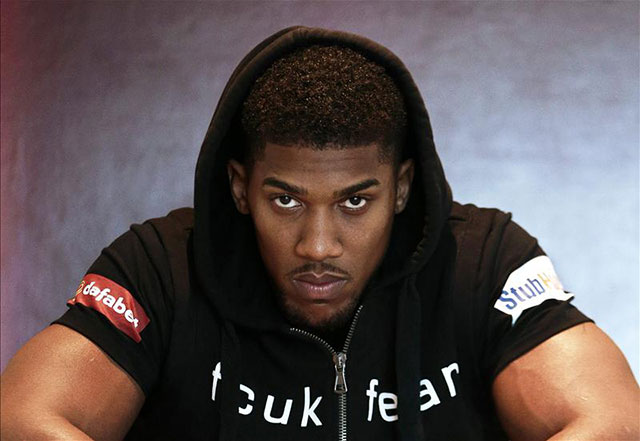 Anthony Joshua showed his power very early at his amateur boxing club and trainer, Sean Murphy, experienced that in brutal circumstances. Explaining what happened to Ringnews24.com, former amateur trainer, John Oliver, added:
"Sean Murphy was one of the head trainers down at Finchley ABC. When he took Joshua on the pads, he didn't just break his hand, he smashed it. Sean is still suffering from that injury today.
"I have special pads with balls inside of them which took the shock away. Sean didn't on that particular occasion.
"Joshua smashed him. All the metacarpal bones and everything else and he still suffers from it.
"Which is why we shared the pads and that type of thing – we shared the training. All the different trainers helped out that way. I'm retired now. It's quite entertaining how we shared around all the boxers. It was good, it was quite good – I enjoyed myself there."
Boxing talent and knowledge is very important for a young boxer if they are to grow as a fighter. Joshua showed an eagerness to learn:
"It's a talent, isn't it? Anthony Joshua is like a sponge. He will suck it up like a sponge. He will eat any information from anybody, suck it up and use it.
"What most people don't know is whenever he has a fight – He's had 18 fights now and 18 knockouts. When he finishes it in the first round, or if he finishes it in the sixth or seventh like he did in the Whyte fight, he goes back in the dressing room and finishes the 12 rounds off.
"That's what he does and nobody ever does that. He hasn't done that all the time, sometimes when he feels like that he does the 12 rounds. He'll go back in the dressing room and do it on the pads and do the 12 rounds until he's satisfied. It's not when the trainer is satisfied. It's when he's satisfied and done enough. He's put the work in for the 12 rounds and he wants to do the 12 rounds. Its incredible what he wants and the information he wants.
"He trained with Wladimir Klitschko and when he came back I met up with him and said "who arranged that?"
"I was thinking it was going to be Matchroom, he said. "I phoned him up myself. I phoned Klitschko's camp and said can I go out training?" And that's what he done. That was 2 years ago now, I think.
"He just wanted to see what it was like to train with Klitschko. Klitschko's statement that came out was Joshua was the future of boxing. It wasn't any ploy or anything like that. They know at some stage it's going to come right for him. It will come right for him, without a shadow of doubt."
Part 3 Coming Soon!
Links:
Part 1 | Part 1 | The beginning of Anthony Joshua
Part 2 | The determination of Anthony Joshua and how he smashed his trainers hand into 100 pieces
Part 3 | Anthony Joshua resembles Cassius Clay
Part 4 | Unavailable
Part 5 | Joshua has yet to be tested; Joshua puts Fury in his place
Part 6 | Is Anthony Joshua ready for Klitschko?
Part 7 | COMING SOON