Leo Santa Cruz gets deserved decision over Carl Frampton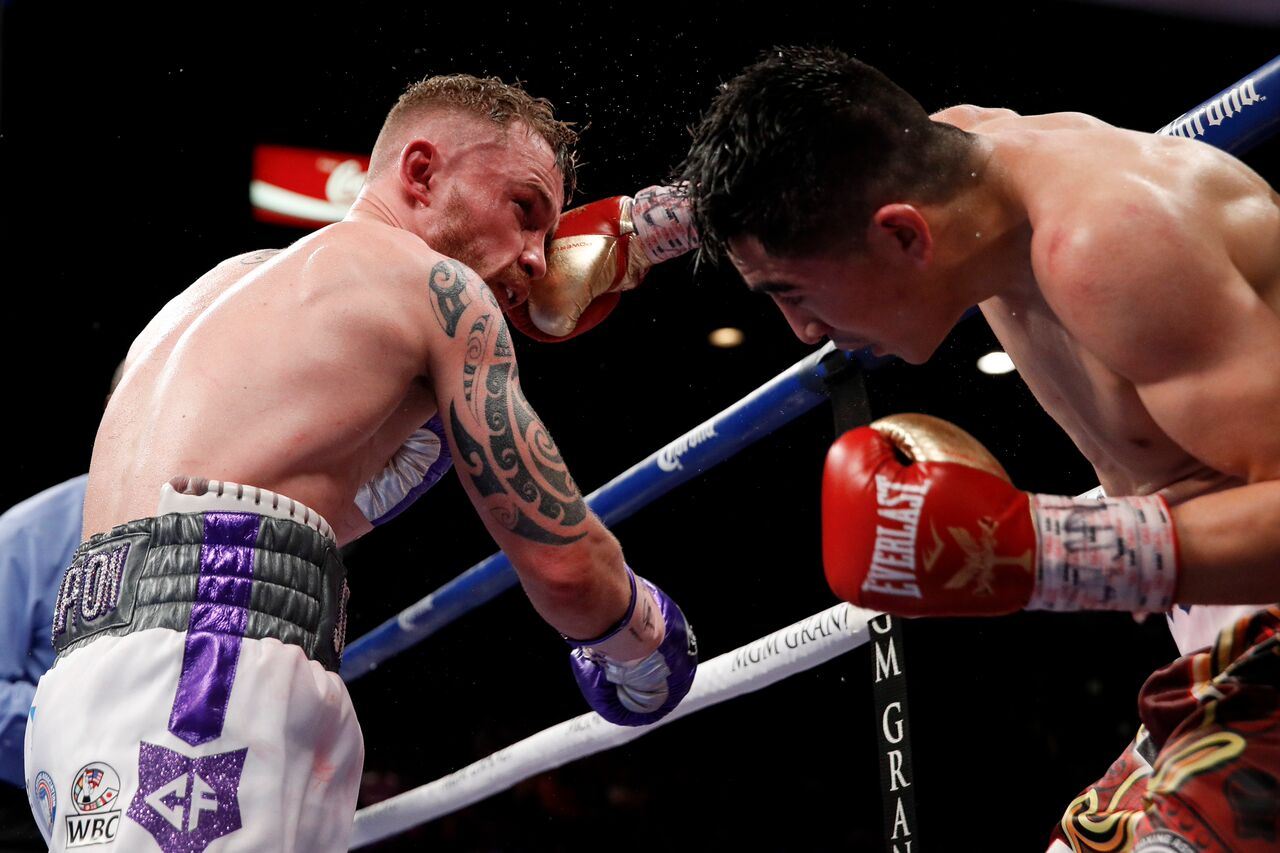 Leo Santa Cruz reclaimed the WBA Featherweight Championship, executing a brilliant game plan to dethrone Carl Frampton in a rematch of their epic first fight in the main event of SHOWTIME CHAMPIONSHIP BOXING Saturday in front of 10,085 raucous fans at the MGM Grand Garden Arena.
With the scores 114-114 draw, and 115-113 twice, both fighters now own a majority decision and promised to settle the score in a trilogy.
The fight picked up where the champions left off last July in Brooklyn with tremendous action and back and forth exchanges, but it became immediately evident that Santa Cruz had adjusted his game plan. The three-division world titlist worked off the jab, fought with patience at range and picked his spots perfectly. The brawler out-boxed the boxer.
Frampton (23-1, 14 KOs) was more aggressive in the second half of the fight and attacked on the inside, but his aggression opened him up to effective counter shots from Santa Cruz (33-1-1, 18 KOs).
Santa Cruz, who has made a living with trademark aggression and high volume output, was clearly more patient in the second fight. He threw 884 punches, well below his division-leading average, including over 400 jabs. Frampton, of Belfast, Northern Ireland, managed to throw nearly 600 punches, but he connected at just 22 percent.
As was the case in the first fight, the rematch was fought at times at a blistering pace, especially in the second half. Frampton and Santa Cruz combined to throw 193 punches in the final round, 90 of which were thrown by Frampton, the most he threw in any round of the fight.
"Before the fight, I said I wanted revenge and I wanted to work hard," said the 28-year-old Santa Cruz. "I went to the gym and I worked hard and I did what I had to do.
"My head was telling me to go forward and pressure him, but my dad and corner were telling me to box him. That's what I had to do. I always fight for the fans, but tonight I fought for myself too."
Leading into the rematch, it became evident that Santa Cruz and Frampton were perhaps forever linked. Santa Cruz had promised to earn back his title and grant Frampton a rematch, while Frampton didn't shy away from expressing his desire to make their rivalry a trilogy. VIDEO: http://s.sho.com/2jDj48u
"Of course I want the rematch," Santa Cruz said after the fight. "I'm a man of my word and I said if I won I would give him the trilogy. Carl Frampton is a good fighter. Let's make a third fight."
The two-division titlist Frampton, who was the consensus 2016 Fighter of the Year, told SHOWTIME Sports reporter Jim Gray that Santa Cruz deserved the decision.
"It was a very tough fight," said Frampton, who turns 30 years old next month. "Some of the rounds were close. I really think Leo deserved it. He told me what he was going to do. The brawler was out-boxing the boxer. My fault. I'm sorry. We will have to do it again. We have to do it again.
"He was very clever and he used his reach. I think he deserved it. I'm being honest. But it was a very good fight. I think I can perform slightly better. No excuses.
"Let's do it again. I hope he's a man of his word and comes to Belfast. I hope he does."