Jerry Izenberg's new book, ONCE THERE WERE GIANTS
Of all the memories made in ballparks and arenas from California to New York, there was nothing to rival that magic moment that could grab a heavyweight fight crowd by its collective jugular vein and trigger a tsunami of raw emotion before a single punch had even been thrown.
That's the way it was when the heavyweight giants danced in the boxing ring during the golden eras of the greats. Included are Izenberg's observations and reflections on legendary fights such as Ali-Frazier III in Manila, Ali-Forman in Zaire, and the championship fights of Mike Tyson, Larry Holmes, Evander Holyfield, and many others. There will never again be a heavyweight cycle like the one that began when Sonny Liston stopped Floyd Patterson and ended when Mike Tyson bit a slice out of Evander Holyfield's ear; when no ersatz drama, smoke, mirrors, and noise followed a fighter's entry into the ring; when the crowds knew that these men were not actors on a stage but rather giants in a ring with a single purpose—to fight other giants.
Acclaimed sportswriter Jerry Izenberg watched history as it was being made during those legendary days, witnessing fights like the Thrilla in Manila and the Rumble in the Jungle and preserving them in punchy yet tremendous prose. Delivering both his eyewitness accounts and revelatory back stories of this greatest era of heavyweight boxing, Izenberg invites readers to a place of recollection. Once There Were Giants is his memorial to this extraordinary time, the likes of which we shall never see again.
About the Author
Jerry Izenberg has been a sportswriter and columnist at the Star-Ledger for fifty-four of his sixty-five years in the business. He has been inducted into the International Boxing Hall of Fame, the National Sportscasters and Sportswriters Hall of Fame, and the Sports Hall of Fame of New Jersey, and he is the only sportswriter to be inducted into the New Jersey Literary Hall of Fame. He won the Associated Press's Red Smith Award for distinguished contributions to sports journalism as well as the Fleischer Award for Boxing Journalism. Izenberg has covered fifty Kentucky Derbies and is one of the two sports columnists to have covered all fifty Super Bowls. He is married with four children and nine grandchildren. He lives in Henderson, Nevada.
Once There Were Giants by Jerry Izenberg
Skyhorse Publishing hardcover, also available as an ebook | On Sale: February 7, 2017 | ISBN 978-1-5107-1474-8 | $24.99
To request an excerpt or to arrange an interview with the author, please contact:
Fred Sternburg | (303) 740-7746 | Toofred@aol.com
More Praise for Once There Were Giants
"Once There Were Giants is a history lesson that dances the way Ali did and packs the wallop of Frazier's left hook. Only Jerry Izenberg, with sixty-plus years of no-BS reporting and bristling prose behind him, could have brought back to life the greatest era boxing's heavyweights ever saw. He knew the fighters from Liston and Foreman to Holmes and Tyson, and he had a pipeline to the mob guys, corner men, TV executives, and flimflamming promoters. There isn't another sports writer in America who's been at ringside so long or tells the stories he found there so memorably."
—John Schulian, editor (with George Kimball), At the Fights: American Writers on Boxing
"Jerry Izenberg has written the most accurate and entertaining boxing book I have ever read."
—Freddie Roach, seven-time Boxing Writers Association of America Trainer of the Year
"The way it was from the most prolific boxing writer I know."
—Marc Ratner, former executive director of the Nevada State Athletic Commission
"The facts are a revelation. . . . the emotions of the characters involved were a great insight."
—Bill Parcells, former head coach of the New York Giants, New England Patriots, New York Jets, and Dallas Cowboys
Read more articles about: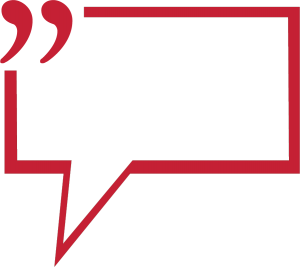 Click Here, If you wish to add a COMMENT to the above article or any of the Ringnews24 boxing articles.