With This Shield or Upon It, Old Man Klitschko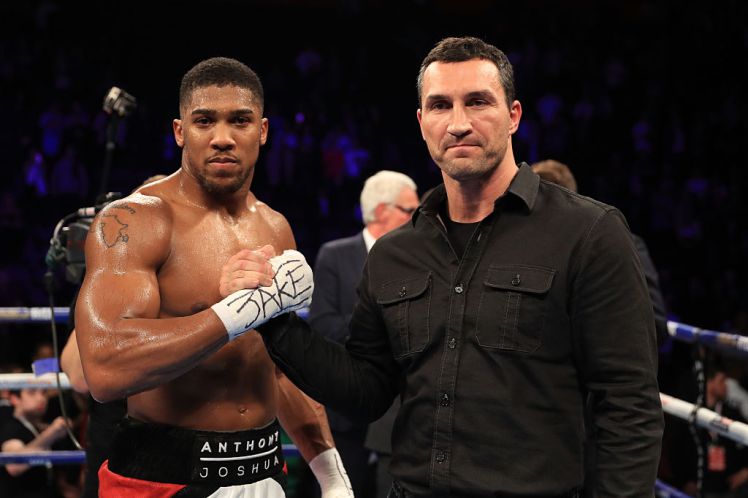 Wladimir Klitschko is one of the greater heavyweights to ever strap on a pair, no doubt about it. But just where does he rate among the very best? Has he broken into the top-10 with his longevity, dominance, technical prowess and awesome punching power? Is he instead on the back end of the top-20 or 30 due to his safety orientated style, his stoppage losses and his lack of great opponents? The argument can be made in either direction and for everything in-between.
For all intents and purposes, the resident Ukrainian cannot receive a proper evaluation on the all-time list until his career is over. Even if he gets by Britain's Anthony Joshua, few believe he can march on much longer, at least at the world level. It would not be in his best interest to do so. "Dr. Steelhammer", at that point, will have overcome multiple generations of top contenders, a feat accomplished by few.
So, the end is nigh and the pundits and their pens await. "Where should he go?" they ask, dicing the facts with unequaled parts of bias and reason. I will be waiting to scribble him in, as well, but how he performs in April against a massive, hard-punching youngster will act as a sort of notoriety stamp on his legacy. If he fights tentatively, popping a jab here and there without unleashing real firepower, people will either attribute it to his age, or apply it to a line of reasoning that assumes he struggles with men of his size. It could be both. Either way I think it hurts his long-term standing. If he hangs back with his old workmanlike left while mixing in hooks and right hands, and then earns a clear enough decision or a knockout, I believe his historical ranking improves.
What is most propitious in the long run is the attempt at a stoppage. For much of Klitschko's post-transformation period (when Steward got a hold of him) he has been branded monotonous. He methodically wears his foes down and then relieves them of their misery (and sometimes the fans') in the later rounds. He could get away with it here once again, but in front of 90,000 fans jam-packed inside a football stadium and millions tuning in through their televisions and computers, it behooves him to do more; to ramp up the intensity and fight with a genuine passion that has permeated a select few of his title fights. The David Haye bout immediately comes to mind.
It might do him one better to revert to his previous style which consisted of more aggression, more infighting and more chances. Klitschko went for it in those days. The kayo was a borderline must. An approach like this would not only shock virtually everyone, including Joshua, but it would leave a lasting impression on those who have been cynical about his all-too-stringent modus operandi. Whether he wins or loses would come secondary to the rare excitement he could provide in a division sorely lacking it.
We haven't seen a world class heavyweight scrap worth re-watching since his brother Vitali ironed out his differences with the legendary Lennox Lewis over a grueling six rounds nearly 15 years ago.
Now is your chance Mr. Steelhammer, heed the words of Plutarch's Spartan mother and etch your name in annals of pugilistic history by throwing off the naysaying yolk. Give us something to remember.