Will Amir Khan Really Get The Nod To Fight Manny Pacquiao?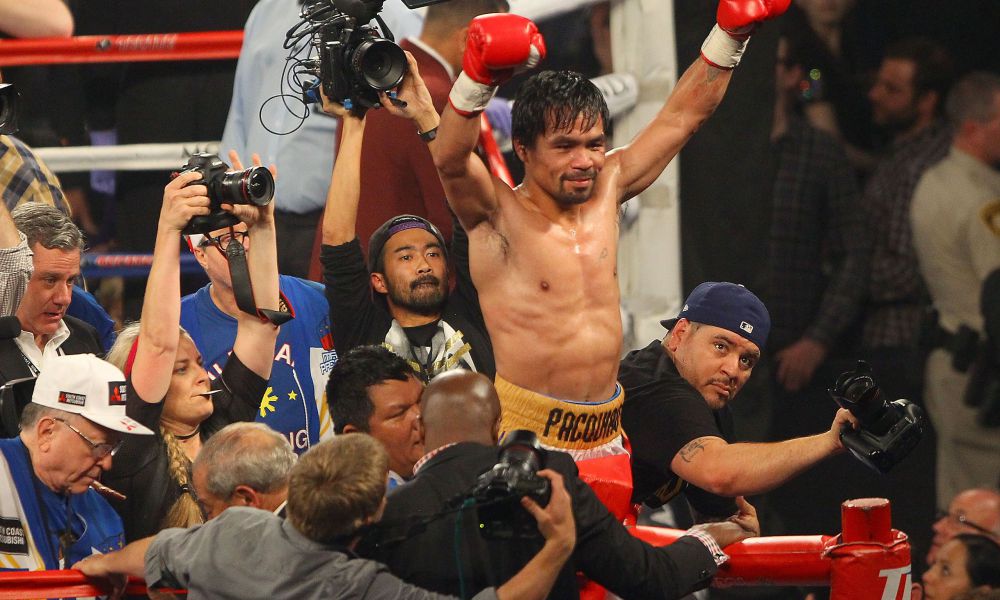 It looks like eight weight world title holder Manny Pacquiao is having second thoughts about facing Australian undefeated boxer Jeff Horn for his next fight.
Horn was suggested and reportedly almost confirmed last month but now it appears that other opponents are being considered, including Britain's Amir Khan and Terence Crawford. Horn has a record of 16-0 with 11 KO's and a draw and has been the holder of the IBF inter-continental title as well as the WBO version. But he is not considerably known outside of his native country and could prove that a Pay Per View fight with him to be a bit of a dud should it go ahead.
Filipino Pacquiao held a poll on social networking website, Twitter to ask the fans which fighter they would prefer to see him in the ring with. Four names were included, with them being Amir Khan, Kell Brook, Terence Crawford and Horn. Khan came out on top by a percentage of 48%, Horn 7%, Crawford 21% and Brook at 24%. But the IBF welterweight champion looks to be making a title defense against Errol Spence Jr with a date of May 20th mentioned. So, while he did not come out the lowest it looks as if he will be quite busy for the next few months.
Light-welterweight sensation Terence Crawford has all the attributes to cause Manny Pacquiao all kinds of problems including his speed, mobility and the easiness of going to the head and body. Trainer Freddie Roach has confessed that he would be a very tough fight for his charge and Bob Arum seems to agree when he stated that he won't be his next opponent last month.
When it all comes down to it, who would be the ideal candidate in terms of being the most financially lucrative and winnable out of those four options? The pick here probably has to go to poll winner, Khan. The Brit has established his name in the US fighting the likes of Danny Garcia, Zab Judah and Saul Alvarez, and besides opting not to fight Timothy Bradley when he probably should have, has not really shirked a tough challenge.
Amir Khan has the speed and workrate to keep Pacquiao busy for a little while before most likely getting hit on the chin by a punch thrown from a trademark awkward angle, as Manny often does. Pacquiao v Khan would also be a solid commodity if promoted in the right way due to their past history training and sparring in the same gym together when Khan was under the tutelage of Freddie Roach. In comparison to Brook, Horn and Crawford their story is of most consequence.
Terence Crawford probably poses the most threat followed by Brook's counter punching style, but to use a phrase, there is still "life in the old dog yet." Bob Arum will want to keep him away from Crawford for as long as possible until the time is right. And that will possibly be when the Pac Man no longer has the ability to keep chomping away at guys as good as him.
Whoever is chosen next, one thing is for sure and that is Manny Pacquiao is not going to be hanging up the gloves for the foreseeable future. Less of a guarantee is that the poll winner will even be selected! Amir Khan has found himself in the same situation previously when Floyd Mayweather held a fan poll of his own back in 2014 when he asked fans who they would like to see him fight next after defeating Saul Alvarez. Khan won that one, too, but Marcos Maidana was eventually selected as the opponent.
Will Pacquiao honor his own? We will have to wait and see!