David Price: The End of the line?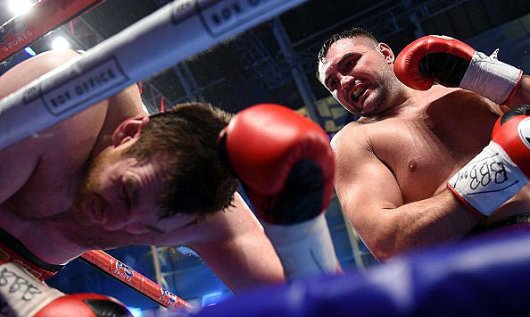 "To see a man beaten not by a better opponent but by himself is a tragedy." – Cus D'Amato
By D'Amato's definition, what happened to David Price at the hands of Christian Hammer can only be described as a tragedy. The likeable Liverpudlian giant in his latest attempt to take his career to the next level has once again, been punched to an ugly standstill. A victim it would seem of his own demons, rather than the skill and will of his opponent.
A decorated amateur, Price exploded onto the professional scene with fifteen straight wins, twelve by knockout picking up the British and Commonwealth titles for his efforts. An imposing figure with a ram rod jab and dynamite right cross, Price was widely considered the brightest of young heavyweight talents, endorsed by ESPN who installed him as their 2012 Prospect of the year over the likes of Deontay Wilder, Sergey Kovalev and Carl Frampton.
2013 was to be a breakout year for Price starting with a tricky assignment against wily US Southpaw Tony Thompson. Thompson was a solid campaigner with decent wins on his record, but he was probably best known for two brave but bruising defeats to a peak Wladimir Klitschko, the second of which coming immediately prior to his first encounter with Price. Thompson was a good name, a seasoned pro, but the thinking was that his best days, along with his ambition, might just be behind him.
Finish aside, the fight was underwhelming, one completed round which followed the predictable pattern of Price plodding forward, Thompson only too happy to go backwards, a few jabs and half-hearted right cross attempts by Price, not a great deal of output from Thompson, that part went to script. In the second the pace was upped a tad with both men throwing more meaningful punches. With a minute to go Price lined Thompson up against the ropes and for reasons only he knows, attempted a lead right uppercut. Thompson saw it a mile off, shifted to his right giving him a square, completely unguarded target and thumped Price a right hook around the left ear. Price went down heavily and when he arose, looked like a drunk on ice leaving the referee with no course of action other than to stop the contest. With a single punch, the Price freight train had been derailed.
Fast forward five months and Price was back for an immediate rematch, the first fight having been an anomaly, heavyweight boxing, it only takes one punch, even Lennox Lewis (now working with Price in an advisory capacity) got knocked out, the clichés rolled off the tongue. Price was looking for redemption, what he got was ruined as Thompson once again refused to budge when the big man started throwing leather. Over the course of four and a bit rounds Price systematically unravelled before our very eyes until he was left a forlorn, mentally exhausted wreck, completely unable to defend himself. Once again the referee left with no alternative other than end the contest. The next big thing had become the next big bust, all in the space of six months.
Price moved on, a handful of rebuilding fights under the radar in Germany and Denmark were just what the Doctor ordered. Price banked much needed rounds scoring late KO's and going the distance in a ten rounder. Midway through 2015 Price was ready for something more meaningful which came in the shape of German Erkan Teper in a challenge for the vacant EBU Heavyweight title.
Teper was the aggressor from the off and simply walked through a placid Price. A right hand followed by a left hook knocked Price out cold in the second round. The final nail it would seem in the career of David Price had been well and truly driven home.
Price was handed a career lifeline when both Tony Thompson and Erkan Teper failed drug tests following their respective wins over the Brit. Price was reinstated inside the top fifteen by the IBF meaning that he was eligible to challenge Anthony Joshua for their title, there was talk that he almost got the gig over Molina. The Thompson and Teper results to this day remain on Price's record.
Eighteen months after the Teper disaster and two rebuilding fights later, Price was once again ready for a stiffer test in the shape of WBO European heavyweight Titleist Christian Hammer. Hammer's last visit to the UK saw him quit on his stool after eight rounds against Tyson Fury for the then WBO International heavyweight title. Since then Hammer had won three straight including a split decision win over tainted Price conqueror Teper.
It was Thompson II all over with Price unable to gain control of Hammer and the contest. He tried desperately (early on) to do the right things as instructed by his corner, use the jab, keep it long, tie him up in close. It was all in vain, slowly but surely Price began to fall apart as the fight wore on. He routinely gave up his physical advantages and allowed Hammer to march him back to the ropes where he could tee off. The inevitable end came in the seventh as Hammer launched the latest of clubbing attacks bringing the referees intervention. Price scored a fifth round knockdown on Hammer as he did against Thompson (second round) in fight two. Once again it proved to be a curse rather than a blessing as Price burned up precious energy going for a finish that never materialised against Hammer, and was never really there against Thompson.
Not only was the Hammer contest a virtual carbon copy of Thompson II, so was the reaction from fans and many a boxing expert. Price is unfit, doesn't have the stamina or heart. Understandable complaints, Price for the second time had capitulated under moderate physical pressure. The truth however is for me at least, far more complex.
Price's issues aren't physical. They may manifest themselves visibly in the physical form but the root lies in his psychological makeup. Put bluntly, when the chips are down and he's faced with adversity, he doesn't appear to have the mental wherewithal to overcome.
Price has watched on as his contemporaries have marched past him in the pursuit of fistic glory with both Tyson fury and Anthony Joshua going on to win World titles. It would be irresponsible to ignore Fury's well documented indiscretions outside of the ring, but when the bell goes, he is mentally as tough as they come, able to work his way through crisis and a true definition of fighting fit, as opposed to simply being fit. Joshua too has shown the ability to overcome. Not a natural fighting man like Fury, Joshua is becoming the complete fighting package made up of its sum parts, immense physical strength and speed blended with maturity and experience gained through time served and experience in the ring. Joshua faced his own crisis in his challenge for the British title against Dillian Whyte in 2015 when for the first time in his career, he was hitting a man and the man kept coming. Joshua spent several rounds looking tired and devoid of ideas as Whyte grew in confidence. Joshua was able to regroup mentally and regain control of a fight he at one point looked like winning early. Whilst Fury and Joshua have faced these mini tests of character and prevailed, Price seems to be lacking the inherent mental capacity to do the same and any real threat of harm, results in an irreversible process from which he has no escape.
Prices troubles began when he chose the immediate rematch with Thompson. A cavalier move that to his credit brought admiration from many, Price wasn't looking to hide way, he was righting wrongs going straight back in at the deep end. With hindsight it was career suicide. I recall noting at the time that Price was wound tighter than a drum and burned up nervous energy at an alarming rate. The manner in which he faded, with Thompson having to do very little work left no doubt in my mind that he was still suffering from the effects of the previous fight. The anticipation of danger and a second loss, was far too heavy a burden for the colossal shoulders of Price to bare and he collapsed mentally, followed by physically.
This mind-set carried over into the Teper fight as Price fought scared, abandoning his range and weapons that could keep him out of harm's way, his long jab and thunderous right hand rendered impotent with fear.
To see Price crumble against Hammer was a saddening experience. A familiar picture of a man mountain reduced to cowering in corners behind an ineffective guard as his opponent let fly. A man so burned up by fear that he was unable to heed the advice of his desperate corner pleading with him to go back to basics in an effort turn things around. It was too late, the terminal rot had set in and there was nothing they or Price could do to halt it.
Price is still a relatively young man at thirty three years of age. He's boxed less than eighty professional rounds over twenty five contests and there aren't a huge amount of miles on the clock. Price has always come across as a man who takes his training and development very seriously. Over the years he has recruited the help of top coaches in Franny Smith, Adam Booth and most recently Dave Coldwell. He has enlisted the services of a sports psychologist and surrounded himself in the company of top professional fighters as well as spending time in top amateur training camps. The suggestion that he is simply unfit or doesn't have the stamina is both basic and missing the point.
Where Price goes from here is anyone's guess. But if he is to continue as a prize fighter he simply has to win the battle with himself, before he contemplates winning battles with others.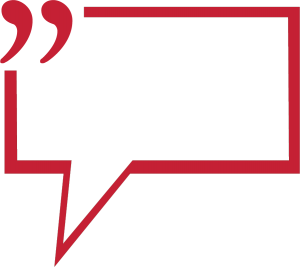 Click Here, If you wish to add a COMMENT to the above article or any of the Ringnews24 boxing articles.