It's Past Time For Broner to Grow Up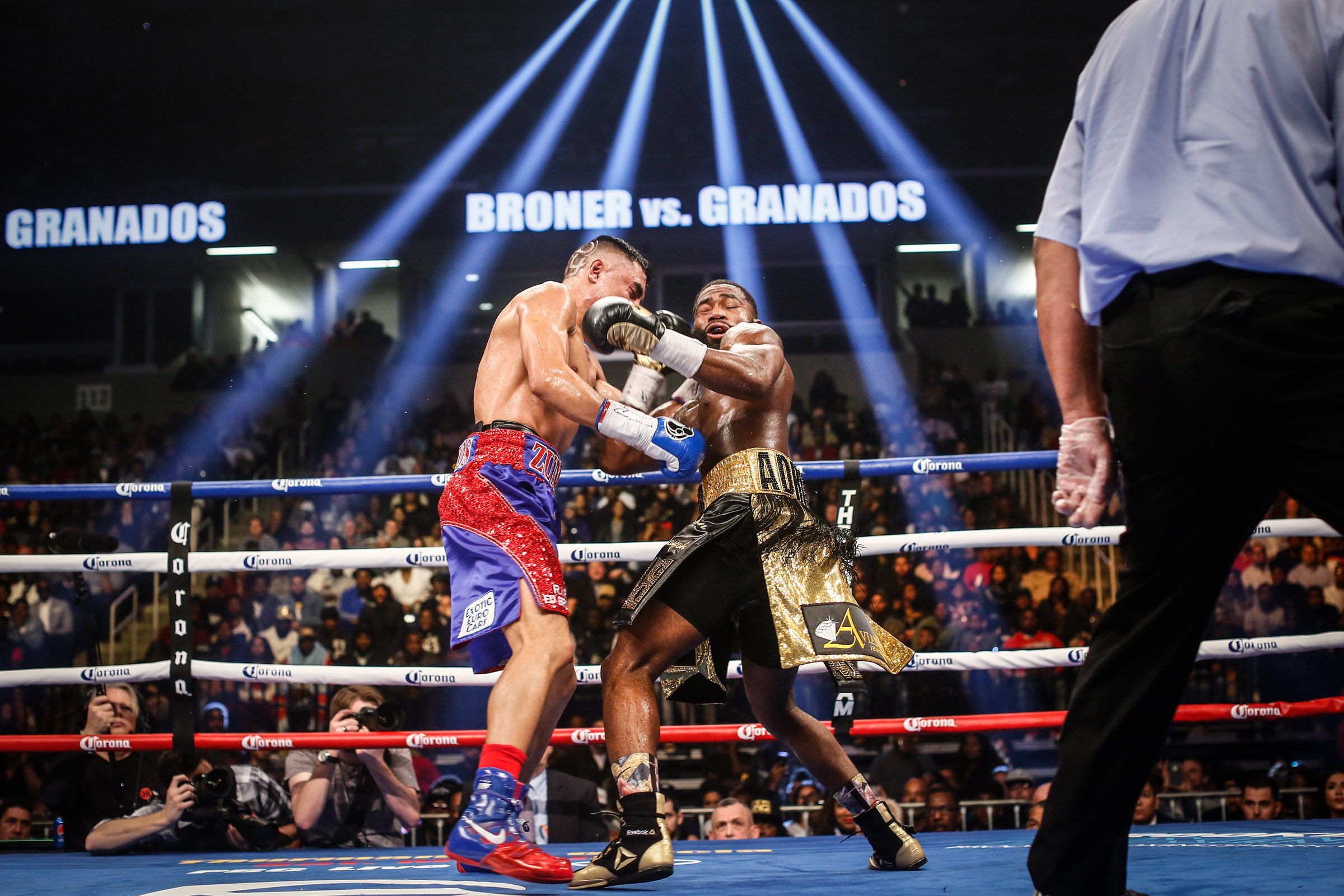 Adrien Broner won a split decision this past Saturday night in Cincinnati Ohio, USA, over his friend and former sparring partner Adrian Granados, keeping his undefeated streak intact. But the battle was anything but one-sided. The fight was scored 97-93 for Broner, 97-93 for Granados, and 96-94 for Broner. Had judge Robert Pope not given the tenth round to Adrien, the fight would have been a draw.
Many are of the opinion that the fight should have swayed the other direction, with Granados being the overall busier fighter, and he should have at least gotten a draw for his efforts. Not to mention the fact that AB changed the date of the fight, had it dropped from 12 rounds to 10, (which probably made no difference), and had the weight moved up from 142 to 147 the last week before the fight. He also had the home field advantage going for him in Cincinnati.
I had not read or listened to any interviews with Adrien before speaking with him the beginning of 2012, shortly before his fight with Eloy Perez. I found him to be funny and engaging, and an easy interview. He told me about being "The CAN Man" because, as he said, "anybody CAN get it, AfriCANs, AmeriCANs, DominiCANs, RepubliCANs, MexiCANs – anybody CAN get it!"
He made me laugh with his larger-than-life persona. But over the next year or so I saw and listened to a lot of interviews others had done with him, and realized that he really does speak as if he was prepared from a script. He had the same comments and answers that I had heard, and verbatim, almost regardless of what the questions were. His doubletalk is second to none.
Can the man fight? Yes. He has held titles in four different divisions; lightweight, light welterweight, welterweight, and super featherweight, and that is nothing to sneeze at. But is he one of the best is his most recent division du jour? Absolutely not!
Right now he is back at welterweight and that pond is loaded with big fish. How about two top dogs Keith Thurman and Danny Garcia, who will face each other the beginning of next month? There is Kell Brook and Shawn Porter (and Porter already beat Broner last summer).
How about Errol Spence, Jr., and Timothy Bradley? And we can't overlook Manny Pacquiao, even though the sun is setting on his moments in the ring. All of these men are powerful at 147, something that is questionable with Broner. Adrien's biggest weight issue right now is that he can no longer reach that 140 limit for the light welterweight division, which could leave him twisting in the wind. Should he try to fight again at 140, not everyone will agree to move up in weight at his request.
His nickname "The Problem" has many definitions. He was indeed a problem growing up, as he was always in trouble. But he has continued to stay on that path as an adult, and Broner gets in his own way about as much as a fighter can.
He has had numerous run-ins with the law for a variety of reasons, and has used social media in such a way as to inflame more than a few people with crude and disrespectful acts and comments. He is certainly not the first fighter to self-promote and there is nothing wrong with that, but his messages are more often than not the wrong ones.
As previously mentioned, he has failed to make weight for fights, often appearing to not even try to do so, demonstrating what many see as a lack of respect for his craft. Finally, there were the troubling Instagram posts alluding to suicide, which he eventually removed, stating that they were posted during particularly distressing times.
Now he says he has matured and is planning to conduct himself differently. He wants to be a good role model for his seven children and for others who look up to him. There is only one thing wrong with that – like his catch-phrases, we have heard it all before. For Broner to make it this time, the RIGHT actions really will speak much louder than words. I guess we just have to wait and see.
Read more articles about: