2017: 7 Fights to look forward to, and 7 fights to hope for
The first half of 2017 has shown promise in the world of boxing as there are more than a hand full of very interesting match ups that will be taking place. We will take a look at 7 of the most intriguing upcoming matchups in boxing and take a look at 7 fights that we hope will get made by the end of the year.
One of these major fights takes place this weekend March 4th, as Keith Thurman, 27-0, 22 KOs, takes on Danny Garcia, 33-0, 19 KOs, in an alphabet world title unification showdown at Welterweight. Both men carry a big name in the division and the bout will be shown for free on network television, going against the grain of the usual pay per view show. This is good news for fans and the sport in general as there should be a large audience to view this high profile bout. Another good thing about the fight is that many fans are not sure who to pick in a fight many see as close to a "pick'em" fight. The Las Vegas odds makers only slightly favor Thurman. This fight has the boxing world buzzing.
The next major fight will take place March 18th when Gennady Golovkin, 36-0, 33 KOs, takes on Daniel Jacobs, 32-1, 29 KOs, in the 18th defense of his multitude of alphabet world titles at Middleweight. The fight is generally regarded as the number one and number two fighters at 160 pounds going at it. Many consider Jacobs to be the best opponent of Golovkin's career, and vice versa. Both are tremendous punchers, so despite Golovkin being a comfortable odds on favorite, anything can happen in boxing when big punchers are involved.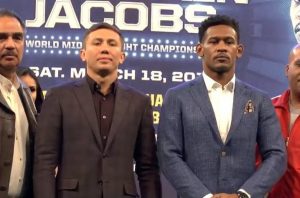 On April 15th Ricky Burns, 41-5-1, 14 KOs, will take on Julius Indongo, 21-0, 11 KOs, in an alphabet world title unification bout at Junior Welterweight. While some may argue that this fight isn't a major fight because the competitors lack the popularity of some of the others on my list, I think it is of special note that this is an alphabet unification bout with a lot on the line. In this day and age where fans often have to deal with reluctant champions, in this case we have to fighters more than willing to take a risk, and for that they should be given credit and notice. The winner of this fight will be the frontrunner for a shot at the lineal and true world champion at 140 pounds Terence Crawford.
While there is still speculation as to what is going on with Pacquiao and his camp, it does appear that on April 23rd Manny Pacquiao, 59-6-2, 38 KOs, will be taking on Amir Khan, 31-4, 19 KOs, in defense of his welterweight world championship. The more obscure Jeff Horn was thought to have landed the shot, but now it seems to be Khan. The change is a welcome one according to most boxing fans and pundits. Horn had done little to earn the title shot, and Khan, despite being obliterated by Canelo Alvarez in his most recent bout, still carries star name power. There are many who feel Khan has a good chance to out point Pacquiao as long as he can avoid being hit by a bomb. There are also some who feel like Khan chose the wrong opponent after suffering such a bad knockout loss. We will find out who is right on April 23rd.
On April 29th a spectacular heavyweight showdown will be underfoot as Anthony Joshua, 18-0, 18 KOs, will take on former two time and longtime champion Wladimir Klitschko, 64-4, 53 KOs, in defense of his alphabet world title. Klitschko hasn't fought since losing his lineal world championship to Tyson Fury, and has many feeling he could be on the way out. Joshua on the other hand has many thinking he is the future of the division, with the way he has been dispatching foes with general ease. Not everyone is in agreement that this one will be easy for Joshua however, because if Klitschko has at least one great fight left in him, Joshua could be in for a very hard fight, if not suffer his first loss. Most indications are that Klitschko is inspired for it, and recognizes the threat that Joshua poses to him. The question remains will be see a passing of the ceremonial torch as one era ends and another begins, or will be see an inexperienced fighter get exposed. It could be a great fight with a bit of a mixture of both ideas. It is one of the most looked forward to fights at heavyweight in a very long time.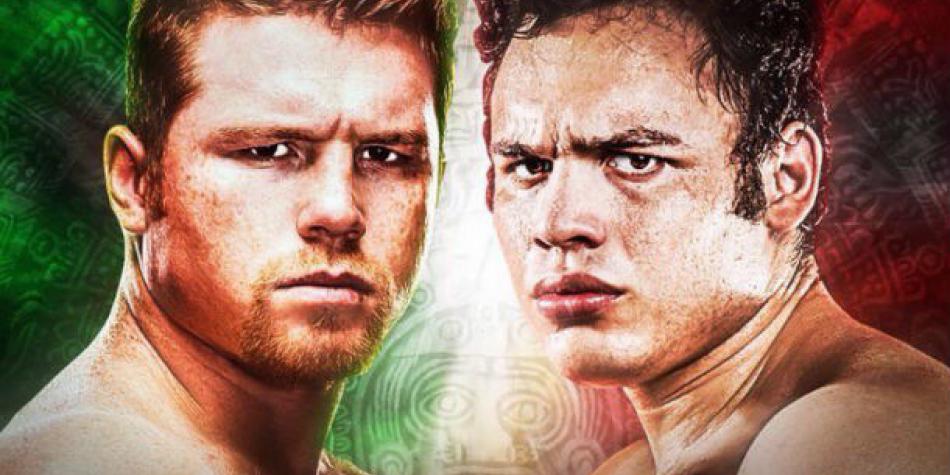 On May 6th, Cinco de Mayo weekend, Saul "Canelo" Alvarez, 48-1-1, 34 KOs, will take on Julio Cesar Chavez Jr., 50-2-1, 32 KOs, in catch weight Super Middleweight bout where both fighters must weigh in under 164.5 pounds. There is no world title on the line, but there is a lot of star power in both men's name. Canelo is the most popular and well known currently active fighter in the sport, while Chavez is the son of a legend, and carries his own star power. There are some who ask why this fight is even taking place, with there no world title at stake, Chavez having not looked good in years, and with a catch weight that may leave Chavez weight drained, but the fight will bring a buzz to the sport. If the fight can somehow be competitive and a fun one to watch, it will be good for the sport in that way at least. There are some who are already picking Chavez as an upset winner, pointing to the size of Chavez as a strong factor. The question remains however, can Chavez make the contractual weight, and still be effective enough to use some of his size advantage.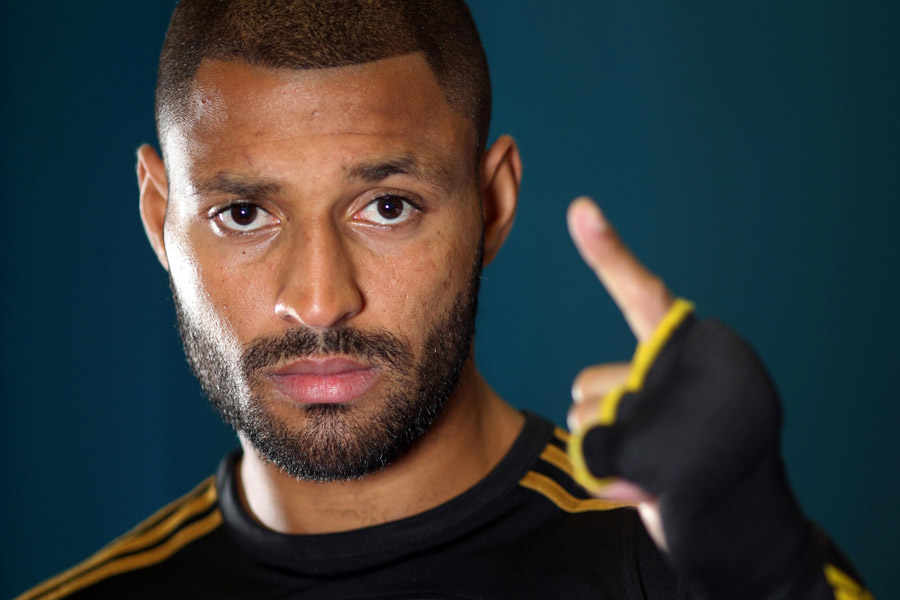 Lastly but certainly not least, in a Welterweight showdown on May 20th, Kell Brook, 36-1, 25 KOs, will take on Errol Spence Jr., 21-0, 18 KOs, in defense of his alphabet world title. This fight, even so far out, has already had the boxing forums in uproarious debates about who the winner is going to be. Both men have fanatical fan bases, and deservedly so. Both men bring entertaining fights and are willing to fight the best to prove themselves. Brook showed his mettle in trying to defeat Middleweight Kingpin Golovkin, by jumping two weight classes. Even in falling short, Brook gained respect. Spence is willing to fight anyone, just hasn't found many takers, with "name" welterweight regularly telling him to go earn his stripes, yet hilariously won't give him the opportunity to do so against them. In comes Brook again, ready to take on any boogeyman in any nearby division. There are questions though, on both sides. Brook suffered an injury to his orbital bone, and often this type of injury can resurface in later fights. What will happen if Spence, a big puncher, nails the same part of his orbital bone, will it hold up? As for Spence, while looking explosive against Algieri and Bundu, Brook is by far his best opponent. What happens if Brook's injury holds up, and starts to use his experience, can Spence adapt if he needs to? These and many other questions will be answered on May 20th.
There are also more than a dozen fights that have been signed for the first half of the year that are worthy of an honorable mention, and are fights that shouldn't be missed. On March 4th David Haye vs. Tony Bellew. On March 11th Jack Culcay vs. Demetrius Andrade, Gary Russell Jr. vs. Oscar Escandon, Jermell Charlo vs. Charles Hatley, and David Lemieux vs. Curtis Stevens. On March 18th Roman Gonzalez vs. Srisaket Sor Rungvisai, and Carlos Cuadras vs. David Carmona. On March 25th Jorge Linares vs. Anthony Crolla. On April 1st Joseph Parker vs. Hughie Fury, and Marco Huck vs. Mairis Briedis. On April 8th Vasyl Lomachenko vs. Jason Sosa and Terry Flanagan vs. Petr Petrov. On April 21st Artur Beterbiev vs. Sullivan Barrera, and on April 22nd Oscar Valdez vs. Miguel Marriaga.
So as you can see, the first half of 2017 has a lot of really nice match ups scheduled. There some fights however, that fans are still wishing and hoping for. We will now take a look at 7 of those wish list fights we hope will happen before the end of the 2017 year.
With the two big welterweight clashes Thurman vs Garcia and Brook vs Spence, it is only natural that we would want to see the winner face each other in one of the most anticipated match ups of the year. This would be the next step towards finding out who is going to become the man at 147 pounds. Pacquiao is still around at Welterweight also, and you have to wonder if at his age he'd be willing to get in against one these four young threats.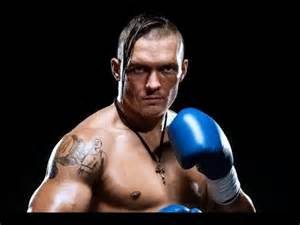 Oleksandr Usyk, 11-0, 10 KOs vs Murat Gassiev, 24-0, 17 KOs. While this one may be geared towards the hardcore fan more than the casual fan, mostly because Cruiserweight doesn't get as much coverage as other "glamour" divisions, it is none the less one of the best match ups in the sport, and would crown a new lineal world champion at 200 pounds.
Mikey Garcia, 36-0, 30 KOs vs the Jorge Linares, 41-3, 27 KOs vs Anthony Crolla, 31-5-3, 13 KOs, winner. With Garcia's recent highly impressive performance in beating Zlaticanin, it seems the next logical step would be to go after the lineal world championship currently held by Linares. Linares is scheduled to face Crolla in a rematch however, and their first fight was close and competitive. It is likely Garcia would be favored over either man, as impressive as he was over Zlaticanin.
Roman Gonzalez, 46-0, 38 KOs, vs Carlos Cuadras, 35-1-1, 27 KOs. Their first fight produced a fight of the year candidate as Cuadras pushed Gonzalez to the brink only to barely come up short. Both men are fighting on the Golovkin vs Jacobs PPV undercard, and if both are successful, it is likely we could see their rematch later this year. It is unfortunate neither man seems interested in trying out the young and dangerous Naoya Inoue, 12-0, 10 KOs, in what would also be an interesting showdown vs either man. Along with Khalid Yafai, 21-0, 14 KOs, the 115 pound top 4 remains one of the best in the sport.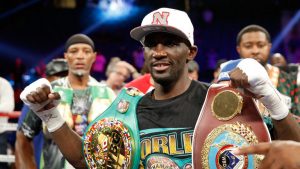 Manny Pacquiao, 59-6-2, 38 KOs vs Terence Crawford, 30-0, 21 KOs. This matchup has been brought up a lot lately between boxing fans. With Pacquiao's star likely fading as he gets closer to 40 years old, and Crawford on the rise, it is only natural they should face each other, especially since they are under the same promoter, Bob Arum. Arum would prefer Pacquiao to lose to someone in house, rather than not, so he can transfer some of the notoriety Pacquiao has to Crawford. There is no guarantee who would win, although most feel Crawford should be favored. Pacquiao's camp has gone as far as to say they'd rather not face Crawford as a first choice. It certainly would get the boxing world talking and buzzing. The fight could take place at 140 pounds or 147 pounds depending on what the fighters want.
Andre Ward, 31-0, 15 KOs vs Sergey Kovalev, 30-1-1, 26 KOs. The rematch between these two fighters is among the highest demanded matchups in the sport. Not only because their first fight was compelling and fun to watch as the drama unfolded, but also because of the scoring controversy surrounding the outcome of the fight. Many fans are still arguing over which way it should have went, in a close and controversial fight. Whether or not it will happen is the topic for debate now with Ward talking of retirement and lack of respect given to him by the boxing establishment. There has been some recent rumors that the negotiations were finally making some headway. It would certainly be one of the most anticipated matchups for the second half of 2017.
Saul "Canelo" Alvarez, 48-1-1, 34 KOs vs Gennady Golovkin, 36-0, 33 KOs. Assuming that both men get past their currently scheduled matchups, and they are both heavily favored to do so, this fight remains the most anticipated biggest money fight in boxing. Negotiations have been ongoing as the fight "marinates" for some time now and fans have been getting a bit impatient. They certainly don't want to see another mega fight past its expiration date, ala Mayweather vs Pacquaio. Fans are hoping it gets signed for September of this year. If it will happen or not is anyone's guess. There have been talks of ducking, waiting for a fighter to get old, talks of leaving money on the table, and a bunch of other hearsay that may or may not be true. All I know is this fight needs to happen for the sport.
There are some other fights that would also be graciously welcomed in the second half of the 2017 year, and deserve honorable mentions. Wladimir Klitschko/Anthony Joshua winner vs Tyson Fury, Deontay Wilder vs Luis Ortiz, Adonis Stevenson vs Artur Beterbiev, Erislandy Lara vs Demetrious Andrade, Terence Crawford vs Ricky Burns/Julius Indongo winner, Robert Easter vs Yuriorkis Gamboa, Vasyl Lomachenko vs Jezreel Corrales, Orlando Salido vs Miguel Berchelt, Takashi Uchiyama vs Takashi Muira II, Gary Russell vs Oscar Valdez, Guillermo Rigondeaux vs Rey Vargas, Shinsuke Yamanaka vs Naoya Inoue, Donny Neites vs Kazuto Ioka, and Kosei Tanaka vs Knockout CP Freshmart.
Thanks for reading. Check me out on the RN24 KO Boxing Forum as "TheCommissioner." Also, readers are welcome to join my Facebook group, "The Commissioner's Corner: A Face Book Boxing Group," where I feature my own top-20 rankings in all 17 divisions.