The Chameleon That is Steve Forbes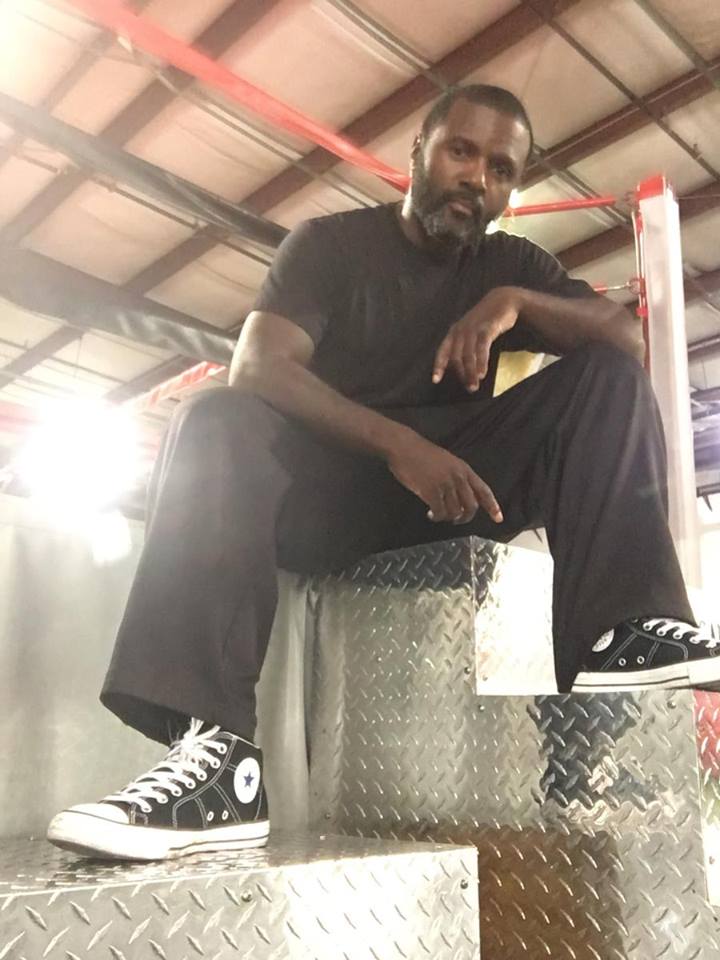 Steve "2Pound" Forbes is a complex person who has more than one interest. Of course, boxing is certainly at the root of that passion, and he has been involved in the game since he began boxing as an amateur at the early age of 10. In 1996, when he was 19 years of age, he turned professional. He won the IBF World Super featherweight title in 2000 and successfully defended it in 2001, only to lose it in 2002.
In 2006 he was one of the fighters featured in the boxing reality show The Contender. This was the second season of the show and was hosted by "Sugar" Ray Leonard. Sixteen fighters started out, and Steve made it to the final bout in which he faced Grady Brewer. He lost a heartbreaker to Brewer in a close-fought war that gave Grady the split decision win; 96-94, 94-96, and 93-97.
Steve moved from Los Angeles to Las Vegas early of 2015, and a main reason is one that many Californians agree on.
"Living there is so expensive," he told Ringnews24. "I figured it was probably best to go to Vegas and see what I could do over there. And L.A. is not too far; it's a four-hour drive, so I can still do some of the TV stuff that I like to do. I'm originally from Portland, Oregon, and came back up here to be with family for the holidays. Then with the weather, I have stayed longer.
"My daughter is 19 now. She takes me out to dinner," he chuckled, "and I get to spend a lot of time with her. I still have a place in Vegas as well, but I like being around here with family, especially since I am from here.
"I just started up a boxing promotional company in Portland as well," Forbes continued. "It's slow; we are just doing bit by bit right now, and with the snow we experienced, things were on halt. But I am looking to put on a show before summer, and I'm also a personal trainer. They are mainly people who don't compete, but they like to do boxing for fitness."
Of course timing is everything, and at the time of the accident and while still in Vegas, Steve was training in preparation for fighting on a show that he was promoting. He was on a motor bike heading for a workout and got cut off. He went down and landed on his arm.
"I hurt my shoulder – that was not good! I got back up and did my workout anyway, that wasn't going to stop me from training. I probably shouldn't have, but I did. A few days later it was still hurting, and that was several months ago now. But I have been doing a lot of stretches and things like that so it won't keep freezing up on me."
He had no problem finding a gym to train in while living in Vegas, as his best friend Nate Gould is owner of Phase 1 Sports, a conditioning gym. But it doesn't seem as if Steve will be returning to Vegas to live anytime soon. He currently has a job as a biohazard chemical sanitation technician.
"Since I am looking to fund my own shows, I decided to get more work," Steve told us. "I clean large kettles used for making food that is distributed throughout the world. I sanitize all of the parts. I use very dangerous chemicals, so I have to fully dress up with protective face and body wear."
Steve has had the opportunity to spar with some very elite fighters to prepare them for their fights. He liked the sparring. It worked for the fighters he spared with and for him as well, as it kept him sharp. And he has been associated with some of the biggest names in the business.
"I helped Floyd Mayweather get ready for his last fight, which was with Berto back in 2015, so I've sparred with him quite a bit. I worked with Manny Pacquiao for more than one of his fights, including the one he won against Timothy Bradley. And before he retired, I sparred with Marcos Maidana for his fight against Adrien Broner, as well as helping Marcos' training camp prepare him for the battle he had with Mayweather.
"I've worked with Ruslan Provodnikov for his fight with Bradley. Ruslan's strong, but I think Maidana was the bigger puncher. But Provodnikov is strong, he doesn't stop, he just keeps coming. I think that Ruslan is more relentless than Maidana. Marcos became a bit more technical, which is good. Robert (Garcia) did a great job with him.
"I also worked with Kendall Holt for Lamont Peterson, and Paulie Malignaggi for Broner. Paulie's not a hard puncher, but he punches hard enough to get respect."
Forbes also loves the entertainment industry, and really enjoys working behind the scenes. He worked on The Voice in the production end of things for both Season 6 and 7.
"I worked in a lot of departments. Sometimes I worked with the contestants and their families and friends. Other times I was in the audio department. A lot of the production people were on The Contender show when I was on there, and I always said I wanted to get into TV even back then, so they were leading me on. It was fun!"
While Steve does love working behind the camera, he hasn't been doing much of that lately, but he has been writing. He would like to produce a lot of his work as a film or a series.
"My mom writes a lot, so I have her working on this story that I eventually want to give to a producer. It is kind of a dark mystery thriller. You never know what can happen."
No you certainly don't, and with his many talents, there are many doors that are open to him.