Keith Thurman vs Danny Garcia – Anyone Care?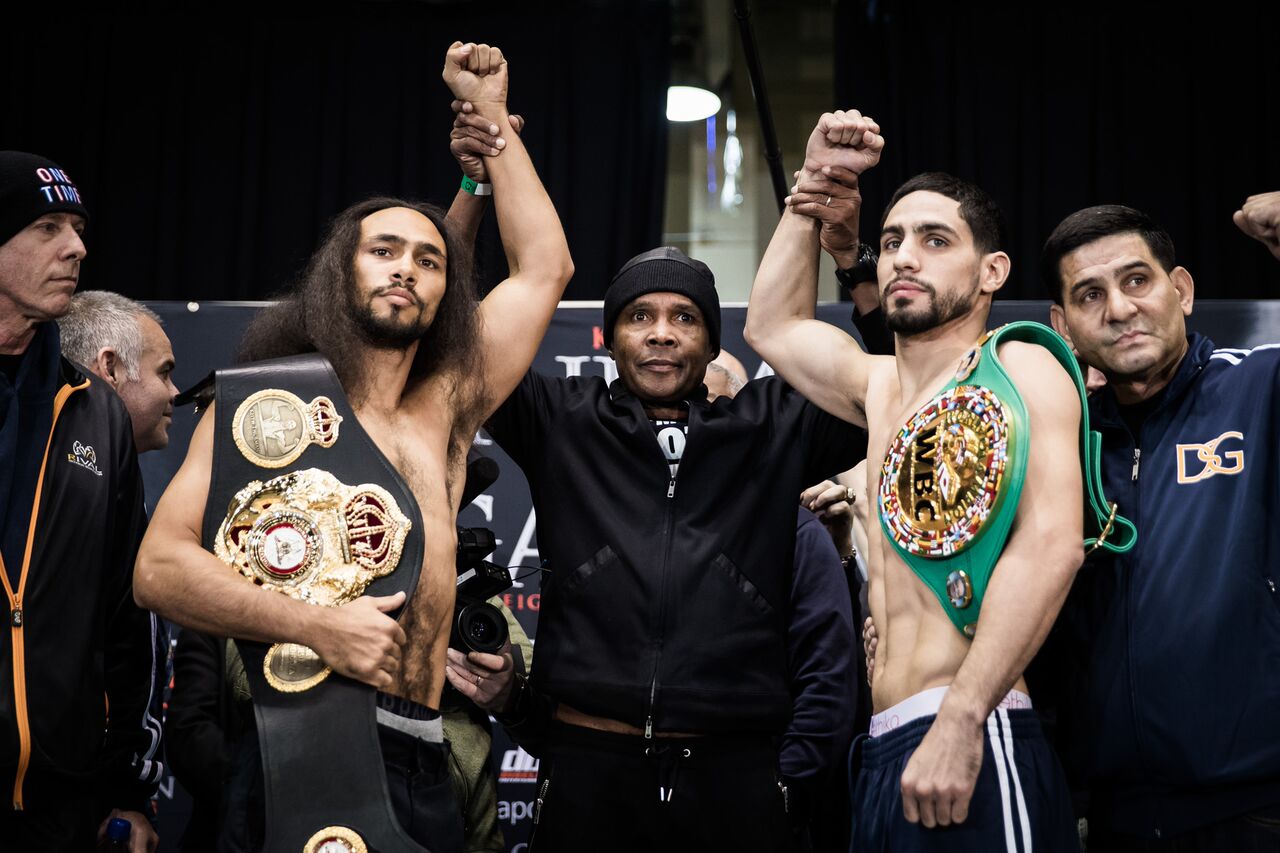 Not to disparage Keith Thurman, 27-0, 22 KO, and Danny Garcia, 33-0-1, 19 KO, but these are two undefeated American Welters unifying WBA/WBC titles Saturday, March 4th, @ Barclays Center, Brooklyn, New York, so what if boxing threw a superfight and nobody showed up?
The current state of boxing as of this March 4th is such that little known fresh cruiser champ, Tony Bellew, fights celebrity heavyweight David Haye in London not for a title, but rather for oodles of pounds sterling after staging a feud. Saul Alvarez already notched one big money celebrity bout against Amir Khan and going for his 2nd straight against Julio Cesar Chavez Jr, likely the biggest fight this year as far as financial numbers go. Meanwhile, Manny Pacquiao ran a twitter poll that overwhelmingly picked Khan as his next opponent, so actually the fighters are bringing the people the fights they want to see and thereby raising the stakes for all fighters. Can their light in the loafer promoters, broadcasters, and boxing commissions get their acts together to start making regular, compelling, fairly officiated fights?
Recent history, the only way we can judge our own era, suggests probably not if the powers that be can continue to make their money wagering on limited matchmaking and orchestrated results.
In the meantime, New York boriquas will doubtless show up in force given the Puerto Rican genealogy of Philly born and bred Garcia, and of course boxing hard cores will watch across the country. Thurman deserves kudos for taking this fight in the Garcia back yard so to speak, but will the public at large be watching? I hear this is only the 3rd time in history that two undefeated prime age welters are fighting to unify the title, yet there is no buzz to this fight because both are Al Haymon fighters having been kept out of the glaring limelight of any potential losses so they could be kept propped up for a potential TUE 49-0 fight. With that horse having bolted the stable for his umpteenth retirement, this fight represents their consolation tussle.
The two previous undefeated unifications were 1985's Donald Curry vs Milton McCrory, not a big fight per say, but they split $1.5 million which was great pay for two good fighters lacking extra public appeal. Then the mega 1997 Oscar De La Hoya vs Felix Trinidad unification that guaranteed Oscar $21 million and Tito $8.5 million with $71 million of PPVs they each got a piece off. Boxing killed off those days after their major league fraud of 2015, so this fight to be closer to Curry/McCrory given it's supposed to be on free TV, CBS they say.
The fighters have gotten in on the numbers game now with Thurman wishing for 6 million viewers and Garcia for 10 million. Wishful thinking for sure when today 3 million would be considered outstanding, but when Canelo fought the unknown British Liam Smith in Cowboy Stadium, over 50,000 fans packed the stadium and this was a PPV fight. Over 17 million in Mexico saw that fight broadcast over their own free broadcast networks, and Mexico no way close in population to the 300+ million of the US. Those numbers tell us just how far boxing has dropped as a credible sport in the US.
I gather the numbers will fill us in days after the dust settles, but for now I'm picking Thurman in a fight that could be dramatic or a stinker depending on how Thurman moves. He's much more versatile with his footwork and faster with his fists than the plodding Garcia who is something of a one trick pony, but then again, a one trick punch is all a fighter needs in boxing, but what if nobody showed up to witness it?
Check-out Bobby's website: Bobby Mac's Straight Shooter