Man in the Middle: Referee Reece Carter
Professional referee Reece Carter plies his trade on the British Boxing circuit. With 275+ bouts to his name, he has become an experienced referee and a regular on the Welsh Boxing scene. The 36-year-old from Bridgend, South Wales, gave us an insight into being the third man in the ring.
1. What are your earliest memories of Boxing, and which fight or fighter got you hooked on the sport?
My grandfather was a big Boxing fan and used to Box in the old Boxing Booths. He had a wealth of old Boxing books that he used to show me as I was growing up, and tell me about Boxers such as Howard Winstone, Jonny Owens and, of course, Mohammad Ali. The Boxer who first got me hooked on the sport was Prince Naseem Hamed.
2. Did you Box yourself, and if so, how good were you?
No, I have never boxed. My Boxing experience starts and ends with hitting a Bag in a Gym. That's my limit!
3. Can you tell us how you became a Referee?
I first thought about it, around the time that Ricky Hatton was WBU light-welterweight world champion. I remember watching most of his bouts on tv, and Mickey Vann would almost always referee them. I had no knowledge of Boxing at that time, and I wondered if there were any other referees in Britain. It was my dad who actually suggested I contact the Boxing Board, so I wrote asking them to tell me how I could become a referee. They replied, inviting me to their next meeting, and the rest is history.
4. Boxrec lists you as having refereed 275 bouts, professionally. Is that accurate?
I do look through Boxrec occasionally. I do think that there are bouts that are not listed on there. One day I'll get around to checking through my old records, and add them all up.
5. As a British referee working for the BBBofC, is it possible for you to referee in another country?
At this moment in time, the answer is no, but that may change in the future. I am currently regarded as an "A Class" referee, allowing me to referee anywhere in the United Kingdom. Referees such as Howard Foster and Ian-John Lewis are what is known as "A-Star" referees, and can referee abroad. If I am fortunate enough to be awarded A-Star status in the future, this will then allow me to referee elsewhere.
6. Can you describe the feeling you had, when you refereed your first contest?
Fortunately, I'm not a person who gets nervous. Instead, I get excited. I remember my first contest, which was March 3rd, 2007, and for the fortnight leading up to it, I was the most excited person in the world. As luck would have it, there was an independent filmmaker recording the evening, so as a bonus, I have my very first contest on DVD at home.
7. Who are some of the big names you have refereed?
I've been very fortunate actually! I have shared a Ring with the likes of Enzo Maccarinelli, Gavin Rees, Lee Selby, Tony Bellew, Ricky Burns, Liam Smith and Sam Eggington. All bar Eggington, have been or are current World Champions, and I'm sure if Sam can keep progressing, it won't be long before he has his own.
8. What is the best venue you have refereed at, and what is the worst?
This is a tough one, as there are some great venues across the UK. For atmosphere, I'd say York Hall in Bethnal Green. That is absolutely superb when it's full. Also on my list of best venues would be Newport Centre, Walsall Town Hall (always full and always loud), "Merthyr Square Garden" and the Motorpoint in Cardiff. I love refereeing there, as it's a nice compact arena, and the crowd is right on top of you. As for the bad venues…….I suppose that would have to be York Hall as well, as the parking there is awful!
9. British referees often score a bout. Is it hard to keep score, when a fight is action packed?
In a word, no! I actually find it easier scoring a bout which is all action, because there is plenty to look at and plenty to score. The tough part, is when you have a contest where nothing much happens, and you find yourself trying to remember something positive, so you can score it.
10. Have you worked as a Boxing Judge?
Yes. As a referee, I can also take the part of a Judge. I have judged contests ranging from an IBO International title to British title eliminators and English title contests.
11. What are the highest profile contests, you have been in charge of?
I've been quite fortunate because, for the last two years, I've been the only referee in Wales able to referee Welsh title bouts. My favourite of those was Frankie Borg v Chris Ware, which was a fantastic effort from both Boxers. I was also asked to fly to Glasgow, to referee a WBC Youth title contest, which was my first bout where I worked with three judges. Anything on television is obviously high profile, as I'm open to scrutiny, and you can throw in a few Southern Area and Midlands Area title contests as well. To be honest, though, every contest I referee is high profile, because you have two boxers who are giving their all to be a victor, so I have to make sure I'm at the top of my game as well.
12. A contest could go 10 or 12 rounds. How do you keep yourself in shape?
I visit the gym five days a week. I mostly do a cardio workout, but there are a few days when I'll join the big boys in the weights area….I've got to show them how it's done!I also have a road bike and enjoy cycling. Now and again I'll go road running as well.
13. There are many great referees in the sport. Which referees do you rate highly?
We're very fortunate in the UK, to have some very very good referees. Everyone will know the likes of Marcus McDonnell and Victor Lochlin, who are at the top of their game. What people may not know, though, is we have some exceptional referees coming through the ranks. Look out for the likes of Martin Williams, Kieran McCann and Kevin Parker, coming through in the next few years. Apart from the UK, I rate the American Mark Nelson as a very good referee.
14. You have done a lot already, what ambitions do you have left in the sport?
I suppose the obvious answer, is to say that I would love to referee a World title contest. Who wouldn't? Only time will tell if I'll be good enough for that. What I would like to do, though, is pass on any kind of knowledge and advice that I can, to the current crop of 'trainee' referees. I was extremely grateful to Wynford Jones, who took me under his wing when I first started, and if I can do that for someone else, then I certainly will.
15. Is being a referee a full-time job?
Unfortunately not!! I have just decided on a big career change, and I am currently training to be a teacher.
16. When not working, do you follow the sport?
Absolutely. I watch as much as possible on television and get to arenas as often as I can as well. Not only do I like to watch the Boxing on show, but something will always happen meaning the referee will have to make a decision on it……I almost watch to learn!
17. Away from Boxing, what are your hobbies?
A couple of years ago, I qualified as a Fitness Instructor, so I teach fitness classes through the week, at Nuffield Health Club in Bridgend. I can't play football anymore, after a bad leg break a few years ago, but you can still find me at a local footie game most weekends. I also like to travel and get away as much as possible.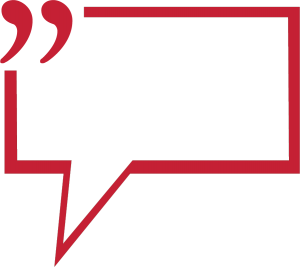 Click Here, If you wish to add a COMMENT to the above article or any of the Ringnews24 boxing articles.