Big Fight Preview: Second time lucky for Anthony Crolla?
A misleading title if ever there was one. If 'Million Dollar' Crolla is to reverse the loss he suffered at the hands of brilliant Venezuelan Jorge Linares in September of last year, you would think that lady luck will have little to no part to play in proceedings.
If Crolla wants his title back, he's going to have to do it the hard way, the only way.
The first encounter was a rousing affair pitting the classier skills of Linares against the pressure and grit of Crolla. Linares opened the brighter with fast combinations to head and body sweeping the first four rounds before Crolla registered (on my card) in the fifth. You could see the investment Crolla was making rounds one through four as he forced Linares to fight at a decent clip and mostly in reverse, but the rapid fire punching of Linares could not be ignored. The only negative for Linares in a fantastic opening third of the fight was repeat warnings from referee Terry O'Connor for low blows, although just about every observer felt the shots were perfectly legal.
Round six was a pivotal one and effectively where the fight was won and lost. Crolla dominated the round for two and a half minutes with thudding body shots and the occasional right hand upstairs. Linares was by no means all in, but the pressure he was under and the pressure he had been put under in earlier rounds was starting to show, Linares was feeling the heat make no mistake. I recall noting at the time that this could be a carbon copy of the Ismael Barroso fight where Crolla soaked up pressure, forced his man to work and then came on strong to force the stoppage around half way.
With twenty seconds to go in round six, Linares arced a right hand over the top of Crolla's left that landed high on the temple, Linares threaded another right hand through Crolla's disorganised guard catching the Mancunian on the chin, temporarily separating him and his senses. Linares piled on the pressure, Crolla hung on and saw out the round on unsteady legs. The momentum Crolla had built in previous rounds and then compounded with his efforts in the sixth had effectively been wiped out with a double flash of Linares right glove. The rug had well and truly been pulled from underneath him.
Crolla gamely stuck to his plan for the remainder of the fight but it was shy of intensity, he was never quite able to 'get' to Linares as he'd done in round six. That lack of intensity left spaces for Linares to start landing his combination punches again and see out the contest with relative ease, indeed by the final session Linares was enjoying himself. Linares double right hand in the sixth was in every sense and by any definition, timed to perfection.
There's no shame in losing to Jorge Linares, let's get that one straight from the get go, but there has been notable feeling on social media and boxing message boards that Crolla, or more accurately Crolla's trainer Joe Gallagher, got this one wrong and that he/they played the 'do nothing early, come on strong at half way' hand one too many times (see Quigg V Frampton).
Whilst I completely understand this train of thought, I disagree with it in equal measure. The tactics employed by both Crolla and Quigg were the correct ones. They both faced superior boxers with superior speed and movement, slowing them down for the grandstand finish was the way to go, possibly the only way. Unfortunately, the man in the opposite corner has his own ambitions and it takes but a moment to have your finely honed plans derailed by a single punch.
Therein lies the inherent danger of employing that particular tactic. It looks the business when it comes off, (see Crolla V Barroso) tactical masterpiece. When someone throws a spanner in the works and it goes wrong, as it did for Quigg and Crolla, you open the door to criticism and run the risk of looking foolish as you fail to claw back the lead you voluntarily handed your opponent.
Unless one of them regresses markedly in a short space of time, I can't see the return being anything other than an intriguing battle of will versus skill once again. Neither party will be making wholesale changes. For Linares part, he did it once, he can do it again and whilst he'll be expecting an even more determined Crolla to be coming at him, he'll be backing himself for a repeat performance. For Crolla the instruction is clear. Do what you did last time just don't get chinned half way through doing it.
The eternal and unashamed patriot in me says Crolla can turn this around. He can apply the early pressure as he did in fight one and grind Linares down in the second half of the fight for a hard earned victory. Unfortunately, the head as always has to overrule the heart and if I had a gun to my head, I'd have to pick Linares to score another points win or possibly late stoppage. Crolla and Linares are a good foil for one another, very evenly matched. For me though, what slither of daylight there is between them goes to Linares in terms of all around skill and experience and I think it's this which tips the balance ever so slightly in his favour.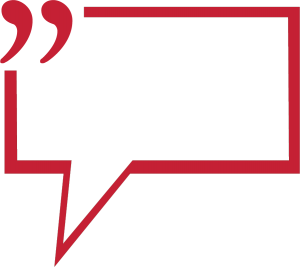 Click Here, If you wish to add a COMMENT to the above article or any of the Ringnews24 boxing articles.