Joe Calzaghe v Chris Eubank: A Look Back At 'The Battle Of Wills'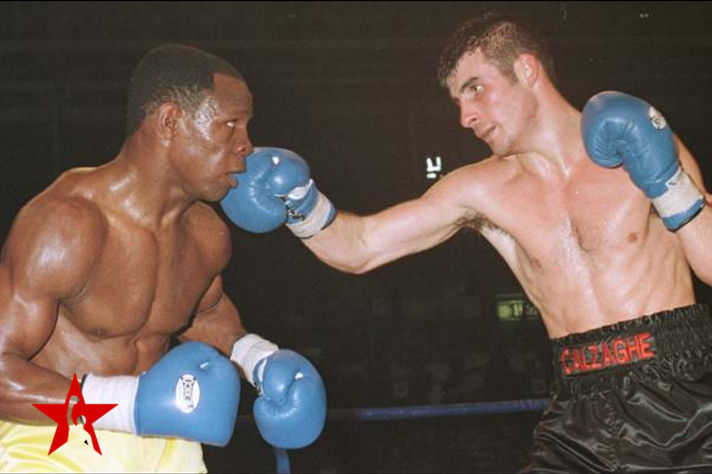 Few super-middleweight fighters have possessed the skill and dazzling hand speed that Welsh Joe Calzaghe once inflicted upon 46 men in the boxing ring. Former holder of the IBF, WBA, WBC and WBO titles, Calzaghe's reign spanned over a decade. He made seventeen defenses of the WBO crown, his first title, before proving to the world that he wasn't a hype job by beating Jeff Lacy over twelve rounds. Before that eventful evening, it is difficult to think of a fight that could have closely defined him. That is, with the exception of the night he went ahead against Chris Eubank!
Prior to that campaign starter, Steve Collins rested that same title from Eubank, giving him a rematch which ended in the same result – a points win, and then made seven successful defenses, two of which came against the Dark Destroyer, Nigel Benn. His final fight came against American Craig Cummings, a thriller in which both boxers were knocked to the canvas but ultimately ended up being Collins' fight when the challenger was stopped in the third.
Meanwhile, Calzaghe had been blasting through a torrent of guys. He knocked them all out with the exception of one Bobby Joe Edwards who forced him to last all of the required 24 minutes in their eight round bout. Soon enough, he put himself in the mandatory position for Collins' crown, a fight that got a few people thinking that this would be Steve's toughest test since facing Eubank two years earlier.
However, Collins would go on to pull out of the fight, at first citing promotional issues with Frank Warren and questioning Calzaghe's standing as somebody who would not be able to give him enough motivation. Things were eventually reportedly settled and both guys got themselves into training. But only a couple of weeks before the fight was scheduled to take place, Collins would shock Britain with the announcement of not only pulling out of his fight with Joe Calzaghe but that he was also retiring from boxing! The Irishman would reiterate his reason as lack of motivation although medical reasons would later come to light. To this day, the real reason why the man that dethroned Simply The Best walked away is still up for debate.
At only a couple of weeks notice, Chris Eubank would step in Collins' place to take on the heavy hitter that was then known as The Terminator. Of course, that moniker would later go on to be altered to one of a few up for optional selection, but notably he would go on to be mostly known as The Pride of Wales and Super Joe.
Eubank and Calzaghe shared a British Pay Per View bonanza with the likes of Prince Naseem Hamed, Johnny Nelson, Ryan Rhodes and Paul Ingle. Although Hamed's defense against Jose Badillo was top of the bill, Eubank v Calzaghe was the rightful main event.
Calzaghe came storming out after the first bell, knocking down Eubank with a left hand to the jaw. The Englishman immediately got up, his face full of embarrassment at the fact that he was put down so expeditiously. Calzaghe would rain down more punches on him until the bell sounded.
As the fight progressed, it became clear quite quickly that Calzaghe's youth and superior speed would be something hard for the older and more experienced Eubank to find an answer to. But the part showman taught his opponent a lesson what many fighters learn. To never give up and dig deep! Eubank took another count in the ninth round after walking on to another left hand, although he was not hurt.
The plan to counter punch and work when Calzaghe had small periods of rest appeared to be what Eubank had in mind and it worked to a degree that Joe admitted many years later that this was the most taxing fight he ever had in his 46 fight career!
By the final stages of the contest, Calzaghe's face looked untidy with a heavily bruised and half shut right eye and bottom cut lip. In the twelfth and last round, both men stood toe to toe and Calzaghe had Eubank appearing to be reeling on the ropes during the final 10 seconds. However, the older man fired back two counter right hands to the head that forced Joe to drop his hands and hang on until the familiar chime! And just as quickly as it had started, the battle of wills was finally over. It was now a case of waiting to hear what the three judges had to say.
Dave Parris, Paul Thomas and Roy Francis all scored it unanimously for Joe Calzaghe by margins of nine, five and seven, respectively. Pleasantries and words of congratulations were exchanged between the boxers but there was no doubt that British boxing was about to be graced with the presence of a super-middleweight sensation for many years to come!
In hindsight, people have been quick to judge and state that Chris Eubank was a shadow of his former self by the time he got into the ring with Calzaghe, but few boxers would have been able to live with his form that was presented on that night. Furthermore, he would soon go on to climb in weight to the cruiserweight division to give then WBO champion Carl Thompson a fight in which many thought Eubank actually won!
Credit should be given where it is due. In 46 fights, Chris Eubank, Mikkel Kessler, Jeff Lacy and perhaps Bernard Hopkins stick out as several of Joe Calzaghe's best and most challenging. Maybe his bout with Robin Reid could also be considered, as controversial as it was.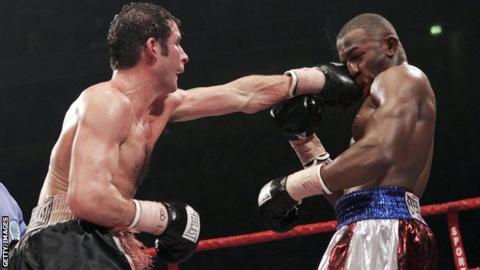 The accusations that Calzaghe ended his career on a bit of a low note will probably always be aired by those passionate enough to have watched most of his career unfold. Maybe most would even agree! But nobody can dispute that it had a strong arrival.
Particularly on October 11th, 1997.