Wins in Kansas for Nico Hernadez and Tramaine Williams
A future star was born on Saturday night as 2016 Olympic bronze medalist Nico Hernandez turned in a stellar performance in his professional debut, stopping Pat "Slacks" Gutierrez in the fourth round of the "KO Night Boxing: History Begins" main event, which aired live on CBS Sports Network from Kansas Star Arena in Mulvane, Kansas.
"KO Night Boxing: History Begins" was presented by KO Night Boxing LLC, in association with Kansas Star Casino, and sponsored by Miller Lite, Mel Hambelton FORD and TITLE Boxing.
The large, hometown crowd of more than 3,100 had Hernandez (1-0, 1 KO) pumped to start the fight, in which he quickly established himself as the clear aggressor. The 21-year-old settled down in the second, showing his full arsenal of punches, as he banged Gutierrez' body and also landed effectively upstairs.
Hernandez cut off the ring in the third, often trapping Gutierrez (0-3) on the ropes, where he unloaded punishing punches that started to take its toll on the gutsy Las Vegas fighter. Hernandez' dominance continued in the fourth, even as he surprisingly switched from orthodox to southpaw stance, hurting Gutierrez until his corner asked the referee to halt the action.
"It doesn't get better than this," a beaming Hernandez said after the fight. "It means so much for me to bring boxing to Wichita, to all of Kansas, for these awesome fans. I started switching up a little because it was worked. I'd like to get back fighting again in two months.
"I wasn't to thank KO Night Boxing. This was the way I pictured it. As I was waiting in the tunnel, I could hear the crowd chanting my name. This was a great night of boxing. I want to bring more shows here.
"Fighting here tonight was much different than fighting in the Olympics (in Brazil). Tonight they were cheering me, they booed me at the Olympics no matter who I fought because I was an American."
In the co-feature, gifted New Haven (CT) southpaw Tramaine "The Mighty Midget" Williams improved his undefeated record to 10-0 (3 KOs), displaying special ring skills on his way to an impressive eight-round unanimous decision over tough Eduardo "Thunder" Garza (6-2, 2 KOs).
A classic boxer, Williams also showed some pop tonight, dropping Garza twice, once in the first round and again in the third. Williams, who made his promotional debut for Roc Nation Sports, rolled to victory by scores of 79-71 twice and 78-72.
"I performance okay," Williams commented. "The last two rounds I was a little winded but I hadn't been in the ring for two years. We knew he dropped his chin when he jabbed; I followed the game plan and it worked. He fought his butt off, he didn't come to lose. Now, I want to fight the best. Let's go!"
Relentless junior middleweight Neeco "Rooster" Macias (15-0, 8 KOs), fighting out of Tehachapi, California, enhanced his reputation as a rising contender on the regional scene, assaulting his game Mexican foe, Cesar Soriano (26-35-1, 16 KOs), from the opening bell until the very end for a hard-fought win by eight-round unanimous decision.
A southpaw known for his non-stop motor, Macias connected with punches thrown from every conceivable angle, leaving Soriano no room to move or time to catch his wind, to win by scores of 80-71, 79-72, 78-73).
"I feel like I could have done better," Macias admitted. "My opponent came to fight eight rounds and we respect for each other. I'm still learning. Everybody has a game plan until they get hit. I didn't move like I should have. I thank my opponent for giving me a fight I can learn from.
"I was surprised he took so many punches, but he's a veteran and I didn't underestimate him. I trained hard and needed every bit of it. I'm getting better and I'm coming back strong to make boxing more exciting."
Fighting for the first time since last August, Kansas favorite Jeff Page, Jr. (18-3, 12 KOs) dropped Missouri veteran Steve "The Spoiler" Walker (26-34-1, 16 KOs) three times for a first-round technical knockout victory in a fight contested at a 186-pounds catchweight.
In a non-title fight, Kansas State junior middleweight champion Efrain Morales (5-0, 2 KOs) remained undefeated, stopping fellow Kansan Robert Alexander Seyan (2-6, 2 KOs) in the opening round.
Kansas featherweight Eric Vargas (2-0, 1 KO) pitched a shutout, winning all four rounds against pro-debuting Kevin "Indio" Garcia.
Kansas cruiserweight Juan Hollingsworth (1-0) won his pro debut by way of a four-round unanimous decision over Raymond Gray (1-2),
TITLE Boxing is the official apparel and gloves partner for Knockout Night Boxing.
OFFICIAL RESULTS
(Winners listed first each fight)
MAIN EVENT – JUNIOR BANTAMWEIGHTS
Nico Hernandez (1-0, 1 KO), Wichita, KS
WTKO4 (2:32)
Pat Gutierrez (0-3), Las Vegas, NV
CO-FEATURE – FEATHERWEIGHTS
Tramaine Williams (19-0, 3 KOs), New Haven, CT
WDEC8 (79-71, 79-71, 78-72)
Eduardo Garza (6-2, 2 KOs), Pal View, TX
CRUISERWEIGHTS
Juan Hollingsworth (1-0, 1 KO), Winfield, KS
WDEC4 (40-36, 40-36, 39-37)
Raymond Gray (1-2, 0 KO), Columbia, MO
CATCHWEIGHT (186 lbs.)
Jeff Page, Jr. (18-3, 12 KOs), Andover, KS
WTKO1 (2:36)
Steve Walker (26-34, 18 KOs), Hannibal, MO
JUNIOR MIDDLEWEIGHTS
Neeco Macias (15-0, 8 KOs), Tehachapi, CA
WDEC8 (80-71, 79-72, 78-73)
Cesar Soriano (26-35-1, 16 KOs), Mexico City, Mexico
Efrain Morales (5-0, 2 KOs), Garden City. KS
WTKO1 (1:46)
Robert Alexander Seyam (2-6, 2 KOs), Wichita, KS
FEATHERWEIGHTS
Eric Vargas (2-0, 1 KO), Garden City, KS
WDEC4 (40-36, 40-36, 40-36)
Kevin Garcia (0-1), Rio Rancho, NM
Websites: www.kansasstarcasino.com, www.konightboxing.com
Twitter: @Kansas_Star, @Neonstarmedia, @KONightBoxing
Facebook: www.facebook.com/Neon-Star-Media
Follow on Twitter & Instagram: @Nicomhernandez & @Tramaine_Midget and ABT Films on Twitter @abtfilms
About Neon Star Sports & Entertainment (NSSE)
NSSE is a content company whose focus is creating original and joint venter media properties – unscripted, scripted, events and digital programming – for cross-platform distribution. In this highly competitive digital age, NSSE specializes in the development and production of corporate branding designed with your target audience and accelerated consumer growth in mind. Visit us on Twitter @Neonstarmedia or Facebook www.facebook.com/Neon-Star-Media. REV Sports Entertainment Inc. (MAVTV Canada) and Neon Star Media LLC are subsidiary companies of Neon Star Sports & Entertainment Inc.
About Kansas Star Arena
The Kansas Star Arena, a Boyd Gaming facility, is located just off Exit 33 on the Kansas Turnpike and is adjacent to the Kansas Star Casino. The 42,000-square-foot, state-of-the-art Kansas Star Arena is south-central Kansas' home for big-name national acts such as Journey, Pat Benatar, Championship Rodeo, mixed martial arts events and more. The Arena accommodates up to 6,500 guests for headliner events. In 2014, Midwest Gaming and Travel awarded the Kansas Star more than 25 honors in its annual Reader's Choice Awards, including "Best Concert Venue" in the state of Kansas. For more information, visit kansasstarcasino.com. Connect with Kansas Star Arena at facebook.com/kansasstararena and www.kansasstarcasino.com/entertain/arena. Headquartered in Las Vegas, Boyd Gaming is a leading diversified owner and operator of 24 gaming entertainment properties located in Nevada, Illinois, Indiana, Iowa, Kansas, Louisiana and Mississippi. Boyd Gaming and Kansas Star Casino press releases are available at boydgaming.mediaroom.com.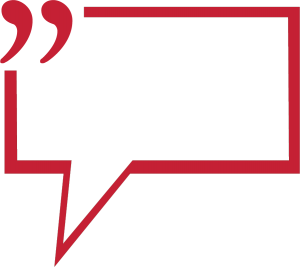 Click Here, If you wish to add a COMMENT to the above article or any of the Ringnews24 boxing articles.