Jorge Linares: Is he ready for the Pound For Pound list?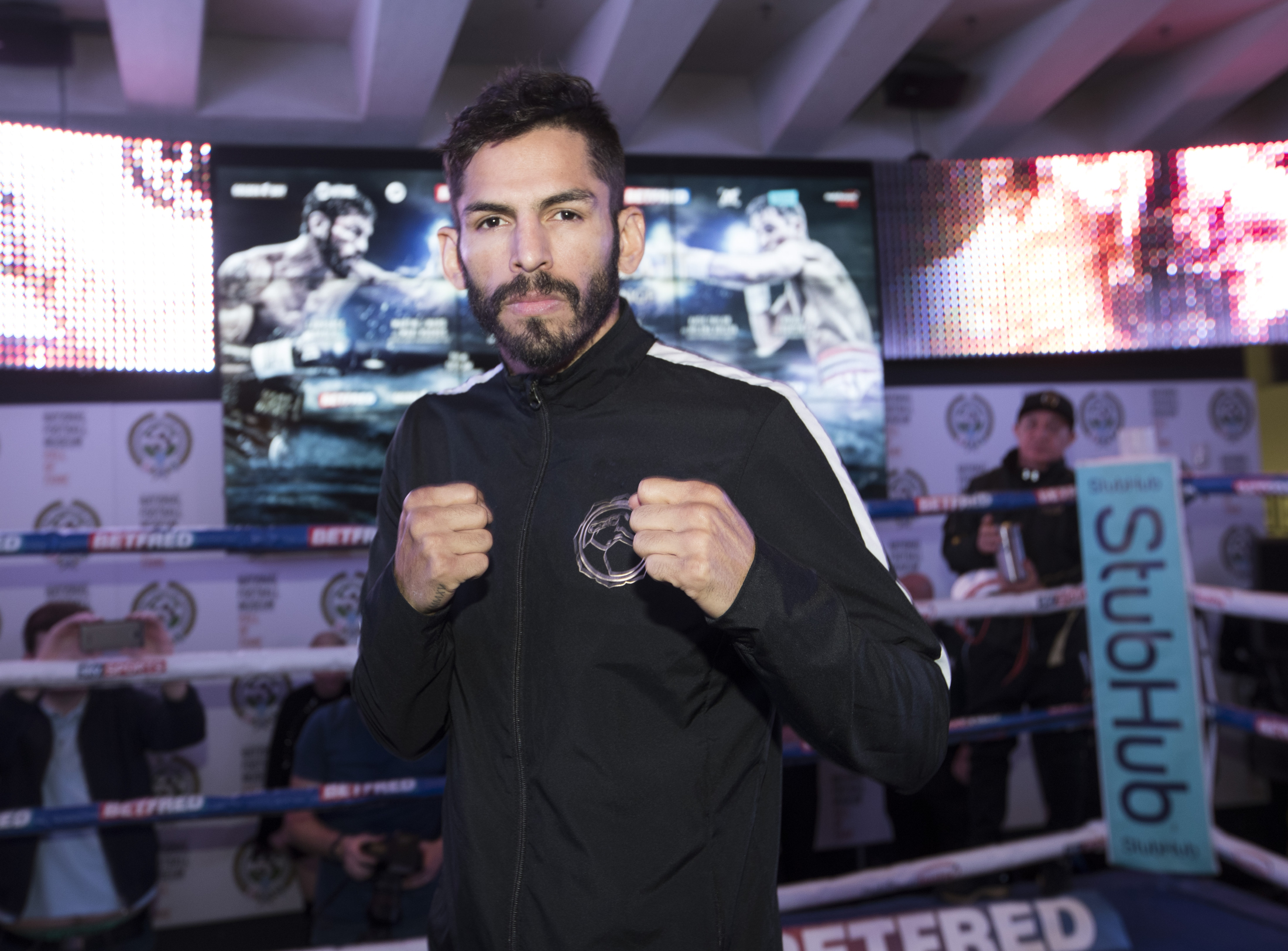 Jorge Linares has long been viewed as one of the best offensively talented fighters in the world, even after suffering surprising defeats earlier in his career. He had people so impressed with his skill set that while he was still undefeated (he was 27-0, 18 KOs before losing), and a newly crowned featherweight world titlist, HBO boxing analyst Max Kellerman was making comparisons of him to Sugar Ray Robinson. This high praise was all before suffering surprising stoppage losses to Juan Carlos Salgado, Antonio DeMarco, and Sergio Thompson. The new book on Linares was that despite his obviously skilled virtuoso offensive skill set, he was a flawed fighter. The new book said he had a suspect chin, had stamina problems, cut easily, and even lacked heart and will to win in the face of tough opposition.
It has been over four years now since he has tasted defeat, and he seems to have learned from his losses. At 31 years of age he seems to have found his stride and is enjoying the best form of his career. Many are thinking his performance in the Anthony Crolla rematch was his career best. Although many had picked him to be a winner again in a close fight, Linares flat out dominated and won going away. In their first fight Crolla and Linares both had their moments with Linares edging the fight out, but this time Linares left no doubt in the rematch. He boxed beautifully off the back foot and never let Crolla gain any sustained momentum, even dropping Crolla with a picture perfect uppercut in the seventh round.
Against Crolla in their rematch Linares showed great poise and discipline, some traits that a few thought were missing earlier in his career. Some of his losses were too far less talented fighters frankly, but they were able to beat Linares due to lapses of his focus or recklessness on his part. In recent fights he doesn't gamble or take risks as much as when he was younger. He has become more defensively responsible. He seems to be a fighter who knows himself, and how to use his style properly to avoid danger when he has to. He has become an exceptionally good practitioner of the sweet science, of hit and not be hit.
The performance was so good that many people are giving Linares good chances at beating the ultra-talented fighters Mikey Garcia and Vasyl Lomachenko. Linares who is the lineal world champion at Lightweight, has also held world titles at Jr. Lightweight and Featherweight making him a three division world champion. He had high praise before suffering a few losses, but the talk of him being on the pound for pound list quieted. Now after a four year undefeated streak and great in ring performances, perhaps he has finally regained some lost ground in the pound for pound discussion. It certainly seems like he is going to have a chance to prove it, if the much talked about Mikey Garcia fight comes about. There have also been talks about Vasyl Lomachenko moving up another division to Lightweight, which would present another opportunity for Linares to prove how great he can be. Linares has been vocal about his willingness to fight either Garcia or Lomachenko and in his belief he can win both fights. It is refreshing to see such an attitude in a world champion in an era where many fighters are prone to being reluctant divas. Win, lose, or draw Jorge Linares is good for the sport of boxing. He is extremely skilled, talented, fun to watch, and is willing to fight anyone.
Thanks for reading. Check me out on the RN24 KO Boxing Forum as "TheCommissioner." Also, readers are welcome to join my Facebook group, "The Commissioner's Corner: A Face Book Boxing Group," where I feature my own top-20 rankings in all 17 divisions.