Prospect Watch: Dmitry Bivol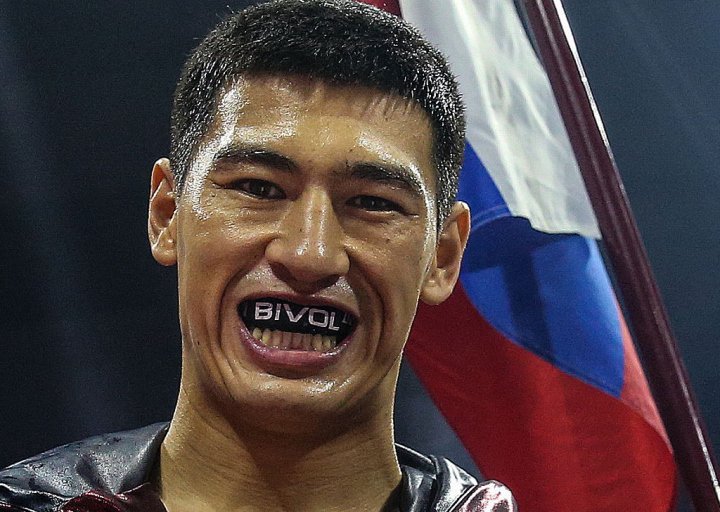 Have a good look at the light-heavyweight landscape. What do you see? Reasonably you would have to notice, at the very least, that it is a well-stocked class. After all, Andre Ward, Sergey Kovalev, and Adonis Stevenson round out the top three, anyone of which could be argued to be "the man". They are followed by names like Joe Smith Jr., Nathan Cleverly, Sullivan Barrera, Eleider Alvarez, Artur Beterbiev, Juergen Braehmer, Oleksandr Gvozdk, Marcus Browne, Andrzej Fonfara, Jean Pascal, Erik Skoglund, Thomas Oosthuizen, Radivoje Kalajdzic, Yunieski Gonzalez, Vyacheslav Shabranskyy, Thomas Williams Jr. and Isaac Chilemba. Anyone know of a class this deep?
I could extend the list out to thirty, maybe more, and still have depth. How so? The steady stream of fighters from the former USSR, a sizeable number of which aren't well-known for taking prisoners. Besides Sergey Kovalev, who has shown that he belongs near the top of the sport, you have the fast-rising Oleksandr Gvozdyk, the hard-punching Artur Beterbiev, the go-getter in Vyacheslav Shabranskyy and the durable Andrzej Fonfara all within the top-15. Umar Salamov, Igor Mikhalkin, Sergei Ekimov, Egor Mekhontsev, Vasily Lepikhin and Medzhid Bektemirov are all inside or near the top-40 range.
Of course I have intentionally left out one name, that being Dmitry Bivol. What separates the Kyrgyz-borne boxer-puncher is his age and developing skill set. All of the men named, besides Salamov and Bivol, are either very close to 30 years of age or have already seen that number tick away on their biological odometer. So no matter how good prospects like Beterbiev and Gvozdyk appear, their physical primes have come and gone, and the potential for serious refinement is limited.
As a lover of the paid ranks and an admirer of the "Soviet School of Boxing", the late start for most of these men is the product of long amateur careers. I hope that trend changes in coming years. But Bivol is a slight step away, having a long amateur career (283 bouts, compiling a record of 268-15) but also coming up soon enough to make longer use of his tools. He is currently 26 and is being fast-tracked to the top. Entering his 10th professional contest, the combined record of his opponents is 186-56-6.
Bivol's next test is only a slight step up from what he has already seen, as he takes on Texan-American, Samuel Clarkson (19-3, 12 KO's), in the same arena many other fighters from former Soviet satellites competed in just last Saturday. Clarkson is a good southpaw who has quality tools—which we observed against Agnew and Hart—though not enough to compete at the world level. If the former WSB competitor can come away with a decisive victory, he will be well on his way to putting his name in the contender's hat.
Clarkson said he is ready to 'go to war' with the now California resident; Bivol says he is here to prove he is the best in the world. We will soon know, but don't be remotely surprised if Bivol has a standout performance.