Jack Dempsey: Does He Deserve His Place In History?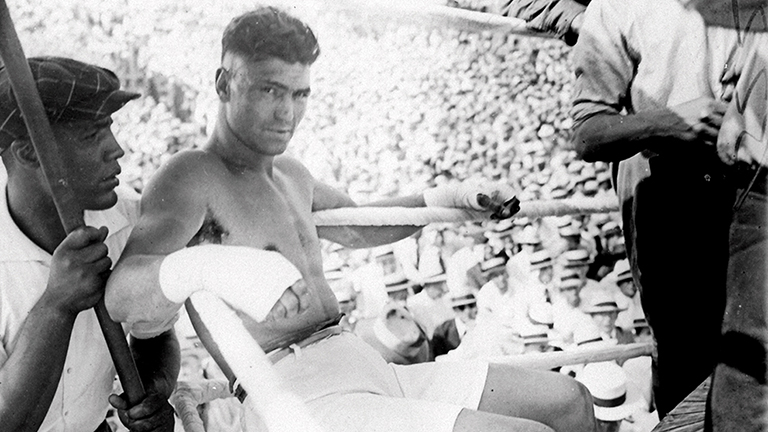 Few heavyweight boxers held the fire and intensity within them as much as Jack Dempsey once did. Nicknamed 'The Manassa Mauler,' Dempsey had an unpromising start to his career when he drew with Young Herman in 1914 and eventually lost his 8th professional bout to Jack Downey. Still, he persevered and while he faced more losses and draws in the process, he eventually got his shot at Pottawatomie Giant, Jess Willard who succeeded in stopping Jack Johnson for the heavyweight crown.
What followed was the most brutal heavyweight beating in boxing history in July 4th, 1919 as Dempsey inflicted numerous injuries on the title holder, eventually forcing him to retire after three blood drenched rounds while combating the 110 degree heat in Ohio. Although the validity of the news reports are questionable, it was claimed that Willard lost several teeth, had his jaw broken, fractured ribs and partial hearing loss among others. It was as unclinical a performance from Dempsey in a heavyweight title fight that one can get, but the heavyweight championship was then his!
Still, here lies the source of the controversy. Dempsey would hold on to the title for the next seven years but his reign is often called into question in terms of how he fares against other great fighters in the history of heavyweight boxing. Jack would go on to fight sporadically, having defended twice in 1920, once in 1921, spending the entirety of 1922 away from the ring, twice more in 1923 and then did not officially fight again for another three years until 1926 when he lost to Gene Tunney, inflicting another defeat on his record as well as losing his status as heavyweight champion of the world.
For some, all it would take is the fighting style of a particular boxer to win their hearts. Dempsey certainly wasn't shy to entertain the crowd. He had a lethal left hook, would often swarm his opponents while throwing overhand left and right's. When in a clinch, and as did inspire Mike Tyson, he wasn't privy to throwing a short hurtful punch on the inside and use his forearm to complete the effect. However, Dempsey did display some competent counter punching abilities that gave rival Tunney troublesome spots.
Mike Tyson was also inspired by Dempsey's pre-fight method of being sockless while wearing plain black boots and a single white towel draped over his back. It is easy to see that the man, who was born William Harrison Dempsey, had a type of killer instinct that did not need to be seen in all it's destructive glory to influence great fighters of the future!
But, if we are going by statistics and discuss thorough details then it is understandable why Dempsey's standing as a great heavyweight fighter is hotly debated. Perhaps most damaging was his three year hiatus. Dempsey fought in boxing exhibitions, became a part time actor in movies and made money by alternative business means. It is claimed that he also did some hardcore partying, perhaps signaling that he was simply bored of boxing and his role as champion.
Jack Dempsey's popularity was huge! He set the first million dollar live gate when he fought Georges Carpentier and his ego probably could not have been higher than it was. In regards to title defenses, he was being soundly beaten by Bill Brennan when Dempsey managed to rally from behind and stop him in the 12th. Before then he easily stopped Bill Miske in three rounds, a guy that Dempsey had already beaten earlier in his career. The million dollar Carpentier fight was more down to great promotion rather than substance. For many years, Carpentier fought guys that lacked a wealth of experience in combat and fought mainly subpar opposition up to when he faced Dempsey.
After his three year hiatus, Dempsey returned to face Tommy Gibbons in a fight that many expected Jack to have an easy night's work with due to his style of brutally stopping his opponents. But his 36 months away must have taken something from him as the fight turned out to be an average affair that went the whole fifteen round distance with Dempsey retaining the crown.
Luis Firpo was next and was a thriller for the crowd. Firpo went down nine times in total while Dempsey hit the canvas twice, all inside of two rounds. In the end, Dempsey put enough hurt on Firpo to stop him.
Although an exciting battle, Dempsey going down a couple of times should have served as a warning that his glory days could fast be coming to an end. And that is exactly what occurred on September 23rd, 1926 when Gene Tunney rested the title from him over ten rounds. Dempsey could not pull the trigger and was soundly outclassed. His next fight was against Jack Sharkey. Sharkey viewed Dempsey as one of his idols, even going as far as adopting his first name as his own! But Dempsey was far from flattered when he seized the opportunity to strike Sharkey when his opponent turned to the referee to complain about low blows.
A return bout with Gene Tunney, infamously tagged as 'The Long Count,' went much the same way as their first meeting with the exception of the seventh round when Dempsey put Tunney down, severely hurting him. But a new rule came into effect shortly before the fight took place which insisted that the boxer who knocks down their opponent must go to a neutral corner before the count begins. Dempsey did not, and extra seconds were afforded to Tunney. Many think that this cost him dearly. Tunney was able to recover and resume outboxing Dempsey until the final bell to take another decision.
So now that a brief recap of his title reign has been laid before you, does Jack Dempsey deserve to be remembered alongside other big names?
Well, if it just came down to quality of opposition then there are a fair number of names that could be mentioned that did not deserve their place in history. Let us look at it from the opposite angle. Lennox Lewis was often called "boring" when he was an active fighter but the quality of his opposition was plentiful. The 1990's is often considered to be a decent era for the heavyweights. Mike Tyson hardly beat anybody of note but is often inside people's top ten heavyweight lists. And is it even a little possible that the reason why Dempsey was so popular in his day was because the public back then were glad to see a white heavyweight fighter hold status as champion after Jack Johnson broke new ground?
For this writer, Jack Dempsey does deserve his place in history because there is never just one thing to consider. Boxing is so much more than numbers, statistics and facts.
The history of the sport proves this time and time again.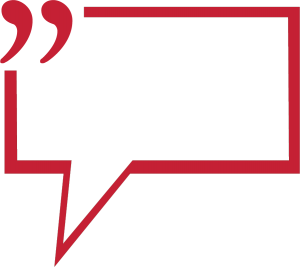 Click Here, If you wish to add a COMMENT to the above article or any of the Ringnews24 boxing articles.