Ringnews24.com Talks With Cruiserweight Prospect, Mark Adam Little
Romford's Mark Adam Little, cruiserweight boxing prospect, took some time out to talk with us about his in-ring ambitions, life, hobbies, his passion as a fan of the sport and lots more!
Read on.
What inspired you to become a boxer?
Originally I joined a gym because I was something like 22 stone and started training with the boys with Paul Cook. I grew confidence and I started training in Gold's Gym in Dagenham and was eventually persuaded to have my first unlicensed fight. The rest is history, really.
It seems you have a history on the unlicensed circuit. Can you tell us a little about that?
Yes, I have. I won 10, lost 2. Some people think it is a bit rubbish but it is actually run really well by the IBA and the events are always good!
Did you have an amateur career? If so, can you tell us a bit about that.
No, I didn't.
Who is your current trainer and where do you train?
My current trainer is Paul Cook and we train at Gold's Gym in Dagenham, although we have our own gym in West Thurrock.
Did you have a particular boxing idol you looked up to when you were little?
I used to love the heavyweights. Lennox Lewis was my ultimate favourite. As I got into boxing more I liked the look of Miguel Cotto. And then there was Sugar Ray Leonard!
What do you hope to achieve in your career?
As much as possible but I would love to fight for and win the British title. I am taking it step by step right now but that would be a massive, massive achievement!
Do you have a time scale to reach your goals?
No, not really. I started boxing pretty late in my life and I am fresh. I am taking each fight as another step in my journey.
You have just had your fourth fight against Toni Bilic at York Hall in Bethnal Green. Tell us how that went.
I knocked him out in the second round. He was easier than I thought he was going to be. He caught me with a few little shots but I have been out of the ring for ten months with a couple of injuries so I had a little bit of ring rust. But I stepped it up in the second and just dealt with it.
Boxers such as Ricky Hatton and Roberto Duran blew up in weight between fights. Do you find it easy to maintain weight between bouts?
I do now. When I first started, I didn't. But the more I got into my boxing, the more I thought about what I wanted to achieve so that makes me control it a lot more now. When I first started I was around 22 stone but now I like to keep within six to eight pound above my fighting weight so I know I am not a million miles away when I begin training.
Who would you say is your favourite fighter today in boxing?
If he was more active then I probably would have said Miguel Cotto. I think maybe Anthony Joshua.
What is your prediction for the big fight between Anthony Joshua and Wladimir Klitschko on Saturday?
My heart tells me that Joshua will destroy Klitschko in a couple of rounds, but if I think with my head then something tells me that Klitschko has possibly seen something in Joshua. Afterall, they have sparred together before. But my prediction is Joshua in four to six rounds.
Outside of boxing, what do you like to do in your spare time?
I love football. I got my family that I love to be around and then there is my normal job that I do as well. I love spending time with my kids and watching West Ham.
How can our readers follow you? Do you have a Twitter or Facebook page you would like to share?
Yes, I have a Twitter page which is @MarkLittle2. I have a Facebook page which is Mark Adam Little and I am on Instagram as MarkLittleproboxer.
Follow the journey. It is going to be good!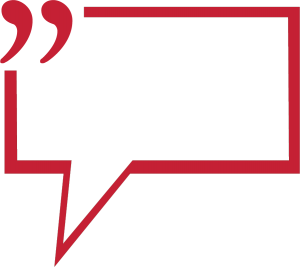 Click Here, If you wish to add a COMMENT to the above article or any of the Ringnews24 boxing articles.