The Alarm Bells are Ringing but Few Hear Them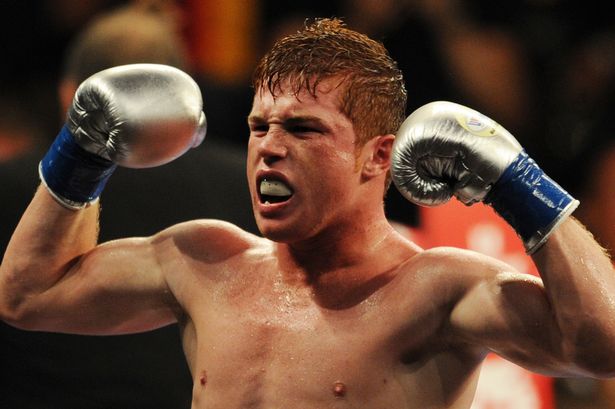 "I am not a middleweight champion. I was at one point, but I am no longer the middleweight champ."
This was Saul Alvarez's answer at a press conference recently when asked about his status as a middleweight titleholder.
It reads like a forfeiture of the middleweight crown and Transnational's Rankings Board interpreted it as such, wiping the top spot clean of the ginger-haired 155/164.5-pounder and dropping him down to number three. The Ring, however, still has "Canelo" as their man. Whether this is political or not needs some clarification, though the world's most famous boxing publication has made little noise about the situation overall.
Adonis Stevenson, conqueror of "Not So Bad Anymore" Chad Dawson, suffered the opposite treatment. He was dethroned months ago by The Ring for not abiding by their policy which states that a champion will lose his title if he "does not schedule a fight with a Top-5 contender from any weight class for two years." Transnational has it the more traditional way, saying that a champion should lose his title in the ring, so he remains their top dog.
These organizations also disagree on Tyson Fury, Jorge Linares and Guillermo Rigondeaux. The only boxer they can agree on is Omaha's supremely talented multi-weight terror, Terence Crawford. To repeat for effect: there is only one recognized champion in seventeen divisions between the two most prestigious ratings organizations.
To compound the problem, several of those fighters who are claimants to the head of their division either don't act like it or make a mockery of it. In regards to Saul Alvarez, he falls in the former category by never leveraging the title. Here he is, owning the grandest stake in one of the most interesting original divisions in boxing history, while also having the luxury of being promoted by the same guy who owns the publication that rates him on top, yet he seems to have rescinded any claim of bearing a championship and never used it in negotiations.
Tyson Fury is the mockery man. The big Brit ascended to the greatest height available in his division and attained one of the most coveted titles in sports history, being the heavyweight champion of the world. While he recognizes his status by shedding light on it repeatedly, what has he done with it? He has fought more Twitter battles with his fingers than those inside a ring with his fists, and he has been off for nearly a year and a half. His recent spat with rising contender Anthony Joshua may be funny, but it does little to further his credibility. He is nearing the point of being undressed of his belt, as well.
Adonis Stevenson, another man who has not done "the line" proud, clings tightly to his alphabet trinket and engages opponents few want to see (Fonfara, again?!), and not very often. This is why he was stripped in the first place by The Ring and why the Sergey Kovalev versus Andre Ward winner will widely be seen as anointing a new "man".
When people wonder about the success of the UFC or why boxing has been a fringe sport for decades, the answers are glaring at them, waving their hands like an eager student waiting to answer a teacher's question. You cannot have this much disunity and prosper.
To clarify, I can deal with the subjectivity of the rankings, that will always exist. But the sport will never get ahead with so few recognizable champions. And no, the vast majority of these 60-70+ holders of alphabet soup leather and metal are not champions. How could they be when most of the time there are a few others in their division claiming the lofty perch as their own? In what other sport does it work this way, wherein multiple players or teams are designated world champions, often times without playing the very best their sport has to offer?
What we expect is for the best to fight the best. That is the most tried and true way of crowning a fighter champion. This is the way it works in the UFC, which modelled itself on much of what boxing used to be about—eight divisions, one champion per, making the tough fights, etc. This is why it has been so successful. We know who heads each division and, barring injury or a positive drug test, we can reasonably assume that the champion will fight the highest rated challenger within a one-year span. The current state of boxing gives us no reason, no affirmation, to assume a guy in any given class will take on his stiffest challenge, not only within one-years' time, but ever. Look at Guillermo Rigondeaux. He hasn't been able to get any notable challenger in the ring since his thorough dismantling of pound-for-pound talent Nonito Donaire.
When you have champions, undisputed throne-sitters, there is no grey area for debate, no squabbling fiefdoms (Thank you John Einreinhofer for that) jockeying for an arbitrarily produced – top spot—along with their rankings which discriminate and eliminate those from other fiefdoms.
That is what boxing has become, a collection of quarrelling entities with virtually zero foresight. Bob Arum won't play ball with Al Haymon, HBO and Showtime don't like negotiating with one another, the alphabet organizations strip, rank, promote and create belts on a whim. Look at the WBA and WBC, two of the oldest and most respected (if respected is a word you want to use) players. The former milks boxers for all they're worth with their "interim", "regular" and "super" titles; and so does the latter, stripping Drozd and labelling him "champion in recess" while promoting Tony Bellew's bout with Ilunga Makabu to a "full championship". They did similar things to Jorge Linares and Tony Bellew, after Bellew defeated David Haye.
I'm into comedy. Hell, I think we all love a good stand-up gig. But this is the darkest humour in sports and someone needs to take the mic away.
The fight game badly needs reformation and a governing body to control it, no matter how unwieldy it seems. If the sport keeps chugging on as is, limping, black eyes and swollen from the constant scandals and lack of direction, it will remain where it's been—a sport on the outer reaches and safe haven for crooks.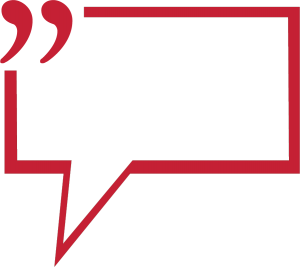 Click Here, If you wish to add a COMMENT to the above article or any of the Ringnews24 boxing articles.