Anthony Joshua vs Dempsey, Louis, Rocky, Ali, Frazier, Big George, Holmes, Iron Mike, Lennox & Wlad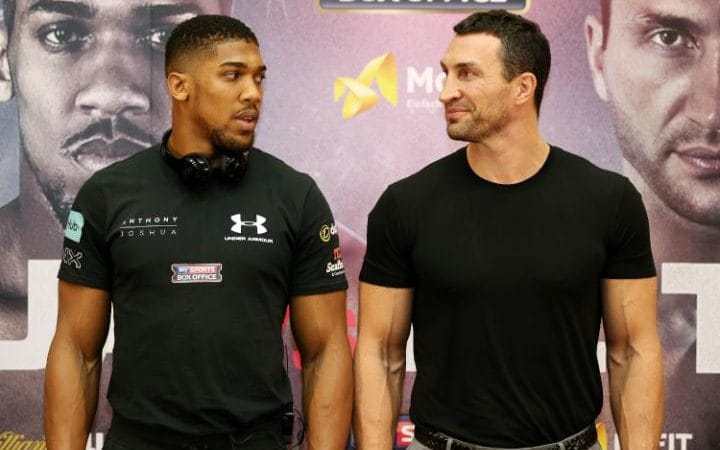 Anthony Joshua: age 27, 18-0, 18 KO, 44 rounds, 3-0, 3 KO title record. The Josh prime pro career has only just started, yet he is currently the best he's ever been, so how does that stack up with the best heavyweights ever in a fair comparison, F-A-I-R being the keyword here?
Cross referencing the timelines involved using statistical variables yields the following:
Jack Dempsey 12-1-5, 11 KO 1916, age 19, no contender 5 years before title
Joe Louis 18-0, 14 KO 1935, age 21, no contender 2 years before title
Rocky Marciano 18-0, 17 KO 1949, age 25, no contender 3 year before title
Muhammad Ali 18-0, 14 KO 1963, age 22, one contender Doug Jones 1 year before title
Joe Frazier 18-0, 16 KO 1967, age 23, no contender 1 year before title
George Foreman 18-0, 15 KO 1970, age 21, no contender 3 years before title
Larry Holmess 18-0, 13 KO 1975, age 26, no contender 3 years before title
Mike Tyson 18-0, 18 KO 1986, age 19, no contender 9 months before title
Lennox Lewis 18-0, 16 KO 1991, age 26, no contender 2 years before title
Wladimir Klitschko 18-0, 17 KO 1998, age 21, no contender 2 years before title
My conclusion: Josh whoops all save the possibilities of still green Joe Louis, Foreman, Tyson, or Wlad getting to him. Josh easily whoops all their comp at that stage with not many of Josh's comp being whooped by their comp as they build their records on the timeline. Josh represents the new continuation of supersized heavyweights that has taken over the division since the reigns of Lewis and the Klitschkos. His biggest advantage besides size/strength/boxing ability is being a fully mature age 27 in his athletic prime years with unparalleled success, scarcely losing a round. Most of the others were much younger at the same stage and less developed.
These I take to be the protagonists' best fight showing dominance without controversy or officiating help: Joshua–undefeated Dillon Whyte pretitle
Jack Dempsey–KO champion Jess Willard in a epic beatdown
Joe Louis– KO rematch of 52-7-4 Max Schmeling in the biggest ever fight of the day broadcast by radio internationally to an estimated 70 million radios with uncounted numbers of listeners in dozens of countries gathered wherever a radio could pick up the relayed broadcasts
Rocky Marciano– KO 149-19-8 LH champ Archie Moore
Muhammad Ali– UD 39-4 WBA champ Ernie Terrell
Joe Frazier– UD Undefeated champ Ali in Fight of The Century/Fight of the Year
George Foreman– KO undefeated champ Joe Frazier
Larry Holmes– UD 20-2 contender Randall Cobb
.
Mike Tyson– UD undefeated WBC champ Tony Tucker
Lennox Lewis– UD once defeated 37-1 contender David Tua
Wlad Klitschko– UD undefeated Alexander Povetkin in his homeland of Russia while Russia was engaged in a low level war against Klitschko's native Ukraine, so political animosity and armament was off the shelf.
Could Joe Louis beat Max Schmeling with the rematch being held in Nazi Germany? We can't say other to note it was easier to beat Max in Yankee Stadium than to travel to hostile Berlin. Can Wlad beat Josh in front of 90,000 screaming meemies in England's Wembley Stadium? In two weeks we'll have that answer.
My conclusion for now: Dempsey, Tyson, Frazier, Foreman, Lewis, and Wlad comprehensively whooped better fighters than did Josh, and certainly Rocky also by the legendary status of Moore who might well whoop Whyte also even if a bit of a stretch size and age wise. Whyte vs Terrell or Cobb would be good 50-50 scraps. I could go into the 2nd and 3rd best bouts showing dominance, but this project just a short refresher of the historical timelines of these fighters, and by the end of his career, Josh surely will have many more scalps in comparison. Thing is, if Josh whoops Wlad in his upcoming, bingo, now he has a comparable victory to Frazier.
Finally, let's look at where the fighters were at age 27 as Josh currently is.
Jack Dempsey age 27, out of boxing for that year, title record 4-0, 4 KO.
Joe Louis age 27, beat Buddy Baer, Billy Conn, Lou Nova, Buddy Baer rematch, Abe Simon, all title fights before being inducted into the Army for 3 yrs. Title record of 22-0, 19 KO.
Rocky Marciano age 27, usually by KO beat Tiger Ted Lowry, Bill Wilson, Keen Simmons, Harold Mitchell, Art Henri, Willis Applegate, Rex Layne, and Freddie Beshore, all pre-title fights the year before his title with Rex Layne being his first Ring ranked scalp.
Muhammad Ali age 27, in boxing exile up before the US Supreme Court for judgement with a title record of 10-0, 8 KO.
Joe Frazier age 27, BTFO out of Ali in FOTC/FOY. Title record 8-0, 6 KO.
George Foreman age 27, KOed Ron Lyle, Joe Frazier, Scott Le Doux, and Dino Denis at the start of his comeback from Ali loss, title record of 3-1, 3 KO.
Larry Holmes age 27, beat Tom Prater, Horace Robinson, and Fred Houpe, all unranked pre-title fights 2 years before his title.
Mike Tyson age 27 incarcerated on bogus rape charges arranged by DKing. Title record of 10-1, 8 KO.
Lennox Lewis age 27, beat Razor Ruddock and then Tony Tucker for his first title(vacated by Big Dummy Bowe)
Wlad Klitschko age 27, beat a couple of minor fringe contenders looking for his 2nd title, title record of 6-1, 5 KO.
My conclusion: Ali and Tyson were unavailable, but more proven and would be the favorites. Rocky and Holmes were too poorly tutored to beat Josh if ever. Lewis was near the same unproven stage as Josh, but Dempsey, Louis, Foreman, and Wlad were more proven and have excellent chances of knocking Josh out with Josh being the underdog. As much as I love Frazier, this a bad size and style matchup for him that I'd pick Josh over in spite of Frazier being more proven. Lewis knocking out washed up versions of Razor Ruddock and Tony Tucker yields no confidence in him as he always looked ready to faint when entering the ring. Josh in comparison has the Eric Molina defense to take him to a 3-0, 3KO title record, and he's coming up on the Wlad challenge, so he has 7 more months to make his 27 year old destiny.
In summary: Josh is up there by many measures in his current form or has surpassed many on this list at the comparable timelines, most particularly at the comparative 18-0 marks. He still has quite the gauntlet to traverse before being mentioned with the upper echelons of greats as I'm sure most already instinctively know.
Check-out more articles from Bobby Mac here: Bobby Mac's Straight Shooter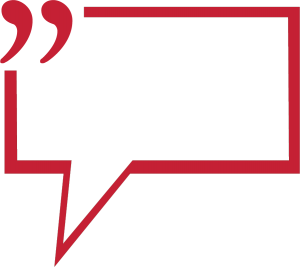 Click Here, If you wish to add a COMMENT to the above article or any of the Ringnews24 boxing articles.