Anthony Joshua vs Wladimir Klitschko – Ringnews24 Writers' Predictions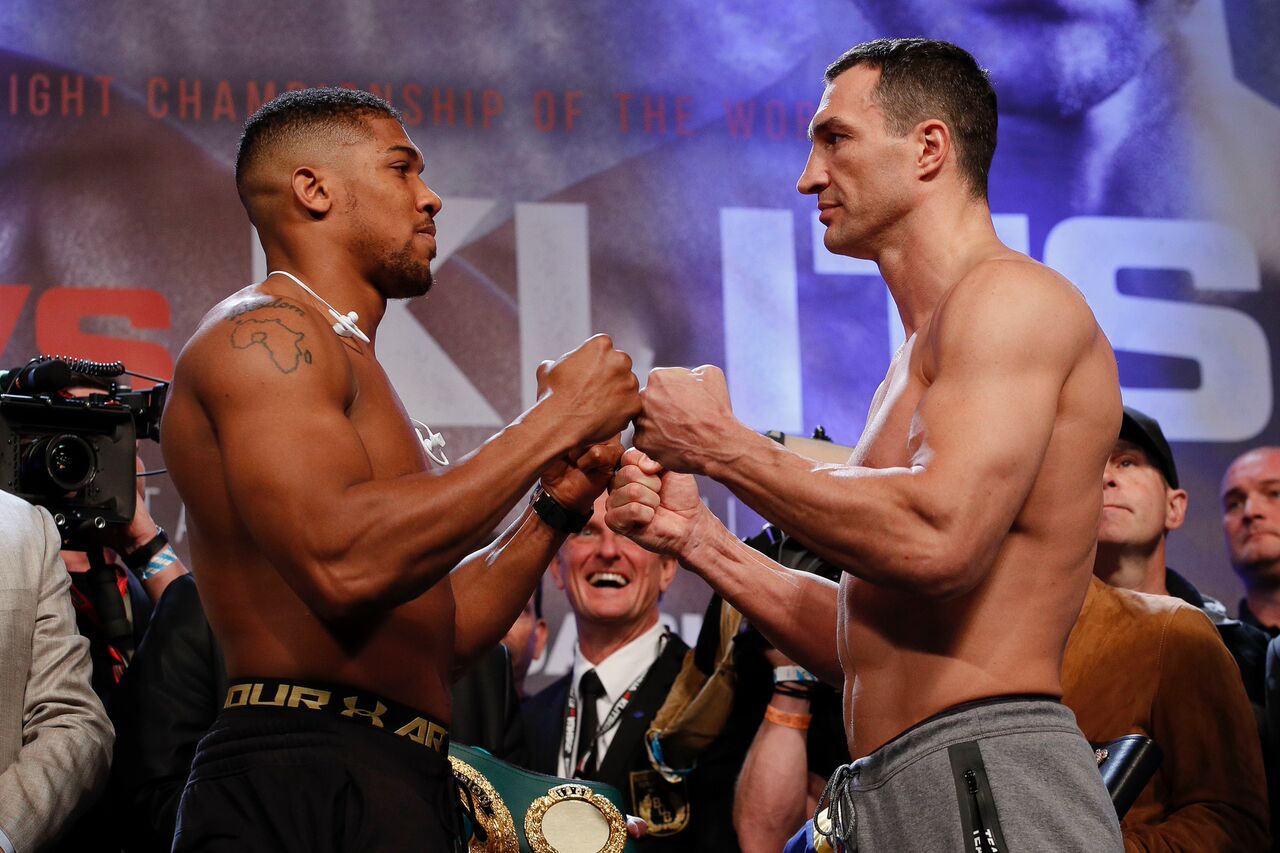 April 29th, at Wembley Arena, London, will go down in boxing history as a notable night in the Heavyweight division. A pre-war record (in the UK) crowd of 90,000 is set to witness the clash between Great Britain's Anthony Joshua and Ukrainian Wladimir Klitschko. Joshua (18-0, 18 KO's) has brushed all aside in his rise to the top and is the reigning IBF Heavyweight champion. Wladimir Klitschko (64-4, 53 KOs), is a former champion who first won a portion of the title back in 2000. It's a battle of youth vs experience.
The big questions are, has Anthony Joshua, 27, arrived at this point too soon? Has Wladimir Klitschko, 41, started the descent from the peak of his powers – to the end of his best years?
Like Rocky Marciano vs Joe Louis & Mike Tyson vs Larry Holmes – boxing history shows us that father time catches up with Greats and the torch is passed on to the new generation. The question on Saturday, will be, is it that time?
I believe it is. Anthony Joshua has been primed and ready for this moment, while the ageing Wladimir Klitschko is battling to recapture past glory. I expect a cagey opening and then Joshua to start catching the Ukrainian. I don't see Wladimir handling the power. Joshua in five.
Barbara Pinnella
I would love to say that I see this fight close, but I really don't. There is youth, power, and comparative speed on the side of Joshua, with experience and in-ring brain power going to Klitschko. But Joshua had his last fight in December, while Wladimir last fought toward the end of November 2015, where he suffered his first loss since 2004 at the hands of Tyson Fury.
Anthony has won all of his 18 fights by KO, but that probably will not be an easy task on Saturday. He will, however, add excitement to the rather plodding style of Klitschko. If he is able to stay on top of Wladimir and break him down, he wins by stoppage. Otherwise, I believe he will get the victory on the cards. Joshua.
Dennis Dodge
Saturday sees the biggest men in the sport go head to head to climb to the pinnacle of the sport and become the most recognised heavyweight on the planet. Relative Novice Anthony Joshua steps into the ring against Wladimir Klitschko who had ruled the sport for over a decade before Tyson Fury toppled him from that throne last year, with numerous issues affecting Fury their rematch was off and Joshua has emerged to fill the space. Can he become a legend overnight by beating Wlad……………. This writer, unfortunately, thinks not. Whilst everyone else is looking at the Fury fight as 'evidence' of his demise I think that was a night off that has lit a fire under the Ukranian that he will take out on AJ Saturday night in a unanimous points decision. This doesn't mean I don't think AJ has no chance (nor is it a mismatch) as I do believe if AJ can hit him hard before the 4th round then it could be lights out. Either way we the fans are the winners in this as it looks like a genuine contest and should provide fireworks. Regardless if he loses I still believe AJ will become one of the giants of this sport.
The missus thinks I'm dead wrong as she expects AJ to come out pumped and finish off Wlad within 3 rounds. 'There's too much power and Klitschko doesn't have a great chin, it will be great whilst it lasts but AJ all the way'. Seeing as I'm rubbish in the prediction league if your choosing to bet, I'd probably go with what the missus says. Klitschko.
Stuart Bruno Brown
I'll be blunt, I don't believe this fight is big enough to be worthy of the largest boxing crowd seen in the UK for years. This isn't two current top level champions going head to head, (Not Alvarez vs Golovkin).
AJ will face his biggest test, but perhaps in name alone.
Klitschko was defeated by the tricky Fury. He will be looking to show that the Fury bout was a mere blip and not a sign of decline.
If AJ can pull off a destructive victory he will shut up the doubters, including myself, but it all depends on which Klitschko fights. Version Fury may well get KOed in spectacular fashion, version of old may well win in spectacular fashion.
I'll go for something in between – AJ on points. I think Klitschko has aged and that he'll realise he's in with a real powerhouse and go on the defensive. Fury next. Joshua
Dave Murphy
Klitschko is 41-years-old, spent all of 2016 on the sidelines, and lost to an arguably limited Tyson Fury last time out. After 68 fights and a 20-year-career, I think we've reached the point where there's no more top-of-the-mountain left in him.
Enter Anthony Joshua, younger and quicker, the same height as Dr Steelhamer and with a slight reach advantage. Even five years ago, I wouldn't have thought Klitschko vulnerable given his huge edge in experience…..but now I do. Joshua's chin, especially against Dillian White (hardly a Klitschko) is a major concern, but not one I think Vlad can fully capitalise on.
There's always the chance that Joshua, having never gone the distance, will focus too much on exchanging or fall prey to Vlad's "clinch and wear down" methodical method. The home crowd and size of the event might cause him difficulty if he can't stay focused and use his movement, staying one step ahead of the older of the two Gold Medalists. That game plan, executed properly, should lead to youth being served. Joshua by Decision, the first one of his career. Joshua.
Lee Skavydis
I change my mind every day on this fight although I wrote a prediction article already giving the win to Joshua in 8 rounds. But you shouldn't count out the wealth of experience that Klitschko has. His loss to Tyson Fury wasn't really concussive, either. And he has the style to give Joshua many problems. But I am going with youth as the deciding factor. Joshua still in 8! Joshua.
Bobby Mac
I think Josh as great as he looks, but I don't think Wlad is nearly so bad as he looked vs Fury, so I'm going with a newly motivated Wlad by mid roundd KO in a seminal bout that honours both fighters. Klitschko.
Chris Glover
It's a clash of generations in my eyes. And the main question is what does Wladimir Klitschko have left?
Does a prime Wladimir beat the current Anthony Joshua of today? In my eyes yes. I put that down to experience mostly, however, how much is left in Klitschko's tank? It's hard to judge.
Tyson Fury's style was all wrong for Wladimir, I'm not sure about others but I saw a Fury win coming a mile off. Styles make fights.
Joshua's style is made for Klitschko however and the same could possibly be argued for Joshua. Joshua will want someone who stands in front of him.
My prediction is I can't see the fight going the distance if either fighter lands a telling right hand. The jab is the key, and this fight could turn out to be a battle of the jabs. If that's the case Klitschko wins. If Joshua lands however and pressures Klitschko it could end up in an AJ stoppage victory. It really is a 50/50 fight.
To avoid sitting on the fence I'm sticking my neck out with a Wladimir Klitschko stoppage win. Klitschko.
Alan J Kindred
My pick is Anthony Joshua winning by 3rd round stoppage over Wladimir Klitschko, although this is not an easy pick and almost feels like a proverbial coin flip, as I could see it going the other way as well. I just tend to favour youth in this instance. Klitschko's inactivity and two subpar performances in a row lead to me to believe his best days are behind him and that the loss to Fury was not just him having a bad night. Joshua has not failed to impress me once since I've been following him. He seems to be potentially the best heavyweight to come along in a long time with great fundamental skills, athleticism, speed, and power. I expect them to start cautiously at first, with Klitschko being extra cautious. I think Joshua will push the issue by taking some risks forcing Klitschko to exchange. I think both have the potential to hurt the other, but I think Joshua will land his bomb first, and end the fight. Joshua.
Tracey Langley
It's the fight that every fight fan wants to see, after witnessing AJ knocking all these guys out he now gets the real test that will determine his greatness.
Wlad has aged but more so experience on his side and the tale of the tape speaks for itself in terms of number of fights and number of rounds fought.
Big boy AJ has youth, speed, power and punch combinations to throw at the Ukrainian.
I don't think Wlad's jab will pose a problem for AJ, AJ will be too quick on his feet for him. I'm going all out on this one and say AJ will get the stoppage. We're in for a cracker. Joshua.
Slaven Ajanovic
Wladimir Klitschko is facing a guy who looks a lot like himself 15 years ago. I believe that is the decisive factor. If he goes out firing on all cylinders, he will not be at advantage. If he takes it easy and fights cautiously, he can find himself on the wrong end of the decision, like in his last fight. Joshua is an aggressive fighter who can take you out with only a few punches. Klitschko used to be like that before he got overly cautious. Therefore, he must box and stay on the outside and not let Joshua in. But that is something no man has yet succeeded with. Klitschko being 41 and not having fought for almost 18 months is also an important factor. Therefore I believe he will start the fight cautiously and Joshua is likely to do the same, at least for the first two or three rounds. I believe Joshua will then start the offensive and will slowly get through Klitschko's guard. I expect Klitschko to land some good punches but eventually, he will succumb to Joshua's aggression, somewhere between rounds 8 and 10. Joshua by TKO9. Joshua.
Jeremiah Preisser
Does Anthony Joshua, Britain's greatest hope for a Lennox Lewis' successor, have the fistic wherewithal to overtake the faded legend? Does Wladimir Klitschko, the former lineal champion, have what it takes to turn back the hands of time and score an upset? To the latter, I don't believe so. "Dr Steelhammer", for as much as he has given the sport, both inside and outside the ring, truthfully, has been a dimming light for many years. Few acknowledged it because of steady performances against guys like Jennings and highlight-reel knockouts, like the flattening of Pulev, but the Tyson Fury fight made us all stop in our tracks. Add inactivity to it and it compounds the problem. Joshua is just too young, strong, quick and powerful. He takes it in 7. Joshua.
Michael Wilson Jr
Anthony Joshua – Wladimir Klitschko is finally here! In the UK this is HUGE, here in the U.S. boxing fans are geeked over what's about to go down later today.
This is one of the hardest fights to predict in recent memory. There are so many unanswered questions about both fighters. For IBF Heavyweight champion Joshua it's his inexperience. For Klitschko at age 41 coming off a 17-month layoff, does he still have "it"?
In conclusion I'm going with… Anthony Joshua by mid-rounds stoppage. It's a leap, but I feel it's Joshua's moment. A key will be if Klitschko is allowed to hold and lean on Joshua. If he's not, Wlad is in trouble. Even if Klitschko is allowed to hold Joshua will be prepared to deal with those tactics. Joshua is accurate, improving and will find Klitschko with his power. Once Joshua gets Klitschko hurt, he will finish him off. Joshua.
Votes for Anthony Joshua 10 vs Wladimir Klistchko 3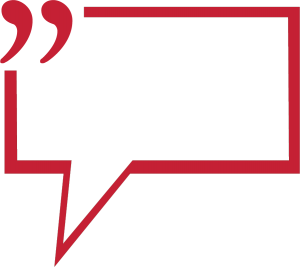 Click Here, If you wish to add a COMMENT to the above article or any of the Ringnews24 boxing articles.