Mike Tyson's Legacy: Significant?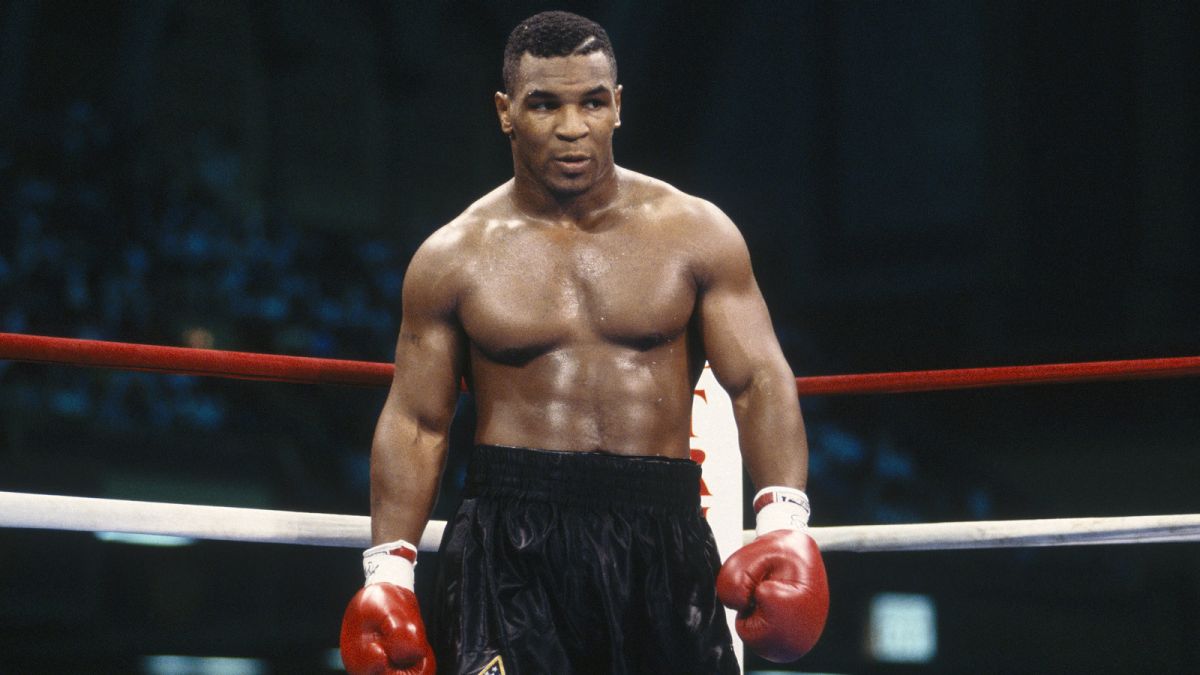 He was once known as the 'Baddest Man On The Planet.' He crushed everybody that was put in front of him during the 1980's with a ferocious style that had not been globally witnessed since Jack Dempsey inflicted an insurmountable amount of pain on opponents such as Jess Willard and Luis Firpo.
In 1986, Mike Tyson revived the heavyweight division after the public were crying out for a new star since Muhammad Ali showed how magical he once was to many. Ali's last career opponent, Trevor Berbick lost his WBC crown in destructive fashion after finally being floored with a left hook to the temple after Tyson missed with a huge right uppercut.
Berbick tried desperately to beat the count but fell wayside twice before Mills Lane reached ten before being counted out. Mike had just set the record for becoming the youngest ever heavyweight champion, beating Floyd Patterson's achievement of being 21 years of age.
What followed was a four year excitingly terrifying reign in which Tyson made many challengers suffer and painfully persevere. One in particular, Tyrell Biggs, who slated Tyson before their 1987 fight, was made to pay after Mike cut him and used all kinds of fouls to inflict as much suffering as possible before Biggs succumbed in the seventh.
Despite the fact that Mike had dazzled the world with his speed, underrated footwork and gut wrenching ability to have stopped nearly everybody he met in the ring, you have to ask just how good is his legacy?
One has to dig a little deeper into the mindset of Tyson during the 1980's. He was a 20 year old man. A naive and aggressive soul that never really had any idea about the business side of the sport. Bill Cayton, Jimmy Jacobs and Kevin Rooney all had his best interests at heart. So did Teddy Atlas before trouble brewed between them when the Catskill fighter allegedly sexually assaulted his niece.
But dark forces were waiting with steady self restraint. Mike was systematically separated from those that kept his feet firmly on the ground. His naivety was taken advantage of and eventually he faced his first professional loss when 42/1 underdog, Buster Douglas sensationally knocked out Tyson in the tenth round in Tokyo. It is easy to see in hindsight what probably went wrong. But it is now too late. Even Tyson's most loyal worshippers would admit that his status in boxing could have always been better.
In terms of quality opposition, a case could be made for former undisputed light heavyweight champion, Michael Spinks as being Tyson's best opponent that he faced. Mike crushed him in 91 seconds, a final uppercut putting an end to what was a tremendously hyped contest. Other considerable names could be former Olympic gold medalist Tyrell Biggs, Donovan Ruddock and a faded and heedful Larry Holmes.
Ruddock's capabilities were often exposed at elite level when he was stopped inside two rounds against the likes of Lennox Lewis despite giving Mike trouble for two fights with his jab and chopping right hooks.
Larry Holmes clearly looked as if he had lost a spring in his step, however, it was obvious that he took a cautious approach against Mike while not really pumping out his ram rod jab, as he used to, and only threw the occasional right to the head. Survival seemed to be on his mind, as every time Tyson got in close he would attempt to clinch. Mike caught up with him in the fourth when Holmes was floored three times, a huge hook putting an end to the proceedings and sending Larry flat on his back.
But other names on Mike Tyson's record leave a lot to be desired. Frank Bruno, while then a hugely loveable figure in Britain, never had the best punch resistance in the world and was a little too conventional. James 'Bonecrusher' Smith's performance was laborious. Pinklon Thomas' standing is a little generic. He was involved in a short time period when the WBC championship was passed around from fighter to fighter after Larry Holmes relinquished the belt.
It would be hard to disagree that the best fighter that Tyson ever faced was Evander 'Real Deal' Holyfield! Many thought that Tyson got his mojo back once again after beating up two fearful former champions in Frank Bruno and Bruce Seldon. Holyfield was thought to be in severe decline, and get well cards were sent to him before the Tyson fight since it was widely thought that he could have even lost his life! But the former two weight world champion would settle matters when he stopped Tyson in 11 rounds. Mike thought that it only took one punch to get a win and Holyfield, despite having a turbulent 5th round, would evade them while hitting back with counters. Eventually he broke him down.
Not a lot needs to be said about their mega money rematch. That image of Tyson savagely ripping a chunk out of Holyfield's ear in the third round is forever etched in fight fans' minds and showed that 'Iron' lacked the type of composure that many legendary fighters of the past required when reversing past misfortunes. From then on, it was mostly downhill for him. His world title opportunity against Lennox Lewis was a one sided affair and Mike looked a shadow of his former self.
In conclusion, Tyson will be best remembered for his exciting bloodthirsty fighting style and his antics outside of the ring, signs of a bitter and frustrated man. Some perhaps would argue that his hard-hearted behaviour in the second Holyfield fight would overshadow everything he has accomplished. But that is down to personal opinion.
Even if for just a short while, Tyson made the heavyweight division glow thirty years ago.
But whether that glow contained enough solidity will forever be disputed.