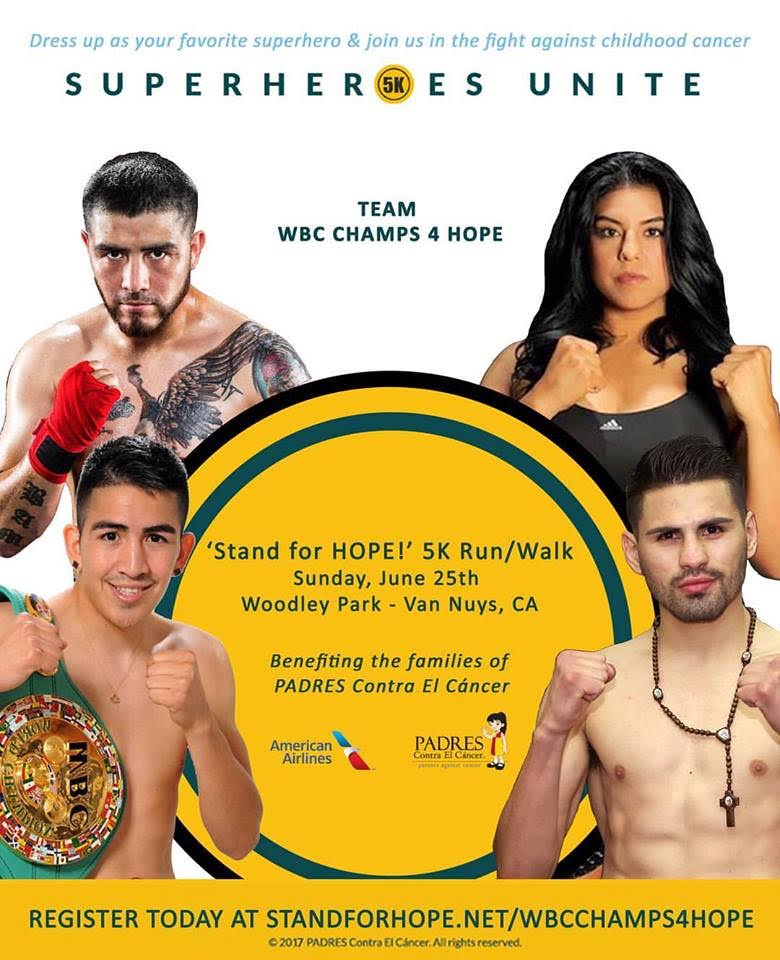 Bam Bam Brandon Rios, Maricela La Diva Cornejo, Leo Santacruz and Jose Ramirez Jr. have all participated in different events, including the Annual 5k for PADRES CONTRA EL CANCER (Parents Against Cancer), individually for years but this year, the four great fighters have decided to do something different. Instead of making individual teams, they want to unite as one to try and get more fighters, Media Outlets, Boxing Fans, Friends and Family to make ONE big team representing the sport of Boxing, the brotherhood/sisterhood of Boxing and #KOCancer together making ONE TEAM, WBC CHAMPS 4 HOPE.
The Annual 5k walk/run is a fun family yearly event, with lots of information booths and activities for the families. The families, fans get to walk/run along their favorite fighter and courtesy of THE CARD CITY fans who are registered under WBC CHAMPS 4 HOPE will receive a fat head of one of the fighters participating! The WBC will also be there with pins, stickers and goodies for all fans registered under the WBC CHAMPS 4 HOPE team! The fighters have one goal, to unite as many fighters, social media sites, fans all together for one great cause!
This year the 5k will be held on June 25th, 2017, at 8:00 a.m. at Woodley Park in Van Nuys, CA. Please be there early to pick up your number and t-shirt. To register at the early bird donations please go to www.standforhope.net/wbcchamps4hope Adults are $30, Kids 5-17 are $18 and kids 4 and under are FREE. Rios, Cornejo, Santacruz and Ramirez hope you can join us in this fun filled Sunday with your families supporting a great cause! If you cannot go, we hope you can provide a donation for the PADRES families in the link provided. www.standforhope.net/wbcchamps4hope Brandon Rios, Maricela La Diva Cornejo, Leo Santacruz and J
Brandon Rios, Maricela La Diva Cornejo, Leo Santacruz and
QUOTES FROM THE FIGHTERS:
" I've been doing this 5k for about 5 years now, every year, every event, I am more impacted by the kids than they are from me. I love playing around with them, running with them, especially being able to bring my family to be a part of this, I love it! This is who I am, this is what I love to do! " – Bam Bam Brandon Rios Former Champion ( Instagram @brandonrios1 )
" Like I always say, We are more than boxers, what defines us is who we are as people, what we do in life. Attending this 5k for the first time last year, I promised as long as I can, I will always support PADRES Families. The atmosphere is real and genuine! Can't wait for June 25th!" – Maricela Cornejo WBC International Champion ( Instagram @maricornejoboxing )
" Seeing my Dad battle and beat cancer last year, made me see there are many people out there who need out help, sometimes a simple hello, a hug, a picture does so much to the children and families, it makes them smile and forget the painful times. It's a moment you forget about everything! I'm very honored to be attending the 5k for the first time and I'm excited to take my family and enjoy the day with PADRES!" – Leo Santacruz WBC 2x Diamond Featherweight Champion ( Instagram @elfamosoterremoto )
" I want to thank PADRES for inviting me to be a part of this event for the first time, I love being with my people, I do a lot of events in the Fresno area, and now I'm excited to join three great fighters and unite for this great cause. I'm a father now and I fight for my son, my family and I can't wait to take them with me to meet all the PADRES Families!" – Jose Ramirez Jr. 2012 U.S. Olympian, WBC Continental Americas Champion ( Instagram @jcramirez2012 )
PADRES CONTRA EL CANCER is an organization committed to improving the quality of life for children with cancer and their families. For more information please go to www.iamhope.org.
For more information on how to register please contact Nancy Rodriguez at Nancyr505@gmail.com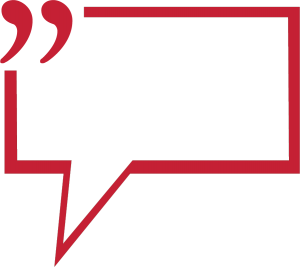 Click Here, If you wish to add a COMMENT to the above article or any of the Ringnews24 boxing articles.