7 High Profile One-Sided Fights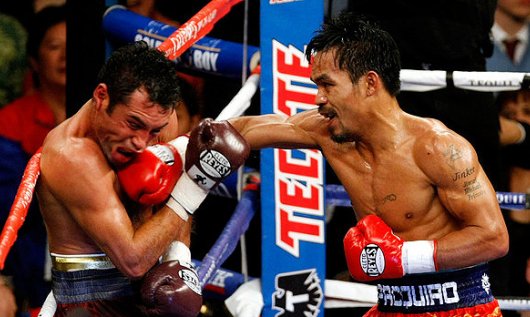 Mike Tyson v Michael Spinks
'Iron' Mike was cutting a swath of destruction when defending his heavyweight crowns during the mid 1980's. By the time he was ready to meet former cruiserweight champion, Michael Spinks he had already fought globally, letting the world know what he was about.
But simultaneously, Tyson's personal life was getting out of control! His marriage to Robin Givens was in trouble, manager Jim Jacobs had recently passed away and Bill Cayton was on the verge of being dismissed. Mike Tyson's career was on the brink of a serious change!
The contrasting styles of Spinks and Tyson peaked the curiosity of everybody. But on the night of June 27th, 1988 the Brooklyn fighter wasn't in the mood to play around. Coming into the ring carrying pent up frustrations, Tyson let it all out on a pensive Michael Spinks, crushing him in 91 seconds. Spinks was first dropped with a right hand to the body. He got up only to face the full might of another right, this flush on his jaw and sending Spinks down flat on his back, his legs outstretched.
The hype did not justify what just unfolded in front of millions but there was one thing for certain. Mike Tyson proved to everybody that he really was the baddest man on the planet! At least at that time.
James 'Buster' Douglas v Evander Holyfield
Evander Holyfield had already cemented his legacy at cruiserweight after unifying it with thrilling wins over Dwight Muhammad Qawi in what was originally a title challenge and then a rematch championship defense. Up to the point when he faced Buster Douglas in 1990, Evander had already spent two years at heavyweight working his way up the ladder.
His hard work eventually paid off and his dream was eventually delivered to him when he faced Douglas. Buster, first name James, is mostly known for his shock victory over Mike Tyson. He held the titles for eight months before having being made to defend them against Holyfield in Las Vegas.
Although Douglas got himself in shape for the biggest fight of his life in Tyson, it appeared that he celebrated just a little too generously when he walked into the ring as holder of sport's richest prize. His appearance equalled his performance. He made little effort to seriously walk away with the belts and Evander stopped him in the third round after scoring with a right cross upstairs. Douglas never showed the desire to carry on and instead opted to take the referee's full count of ten.
If there was one good thing to come out of it, it is that this particular triumph for the Atlanta born boxer set him on a path to eventual greatness that few heavyweight boxers have equalled.
Oscar De La Hoya v Manny Pacquiao
The signs were fast making themselves known when six weight champion, Oscar De La Hoya struggled to beat Steve Forbes in a routine comeback fight after being defeated by Floyd Mayweather Jr on points several months earlier.
Manny Pacquiao was known as the 'Mexican Destroyer' after beating the likes of Juan Manuel Marquez, Marco Antonio Barrera and Erik Morales in the featherweight and super-featherweight weight classes. A final knockout win over David Diaz at lightweight captured De La Hoya's attention, who then got negotiations rolling for a fight with the Filipino. Cries that De La Hoya was a "bully" picking on a much smaller man were emphasized, but it was the 'Golden Boy' who saw his plan backfire gravely on him!
De La Hoya was unable to cope with Pacquiao's speed and abundance of combinations over eight rounds before finally retiring on his stool. The big drop in weight from middleweight, an area that his body had been accustomed to for approximately a decade, weakened De La Hoya so much that he could barely lift his arms.
The fight would turn out to be Oscar's last while Manny Pacquiao would go on to disturb the 147lb division, eventually getting the record breaking match he craved for with Floyd Mayweather.
Joe Frazier v George Foreman
Former Olympian George Foreman had stopped all but three on his way up the contender ladder while champion Joe Frazier had inflicted the first loss on Muhammad Ali's record and followed through with two successful championship defenses.
The two eventually collided in Jamaica in 1973, billed as 'The Sunshine Showdown,' but maybe it should have been called 'The Sunshine Putdown' as Frazier was no match for Foreman, having been forced to endure six knockdowns over two rounds.
Years later, Foreman admitted that he was so terrified of Frazier that his knees were shaking when the two were bought together for the referee's instructions!
Roy Jones v James Toney
Perhaps typically, the rivalry between Roy Jones and James Toney in 1994 was more to do with Toney's brash attitude, as has been the case many times in his career. Jones had to put up with obnoxious statements and threats of being knocked out, but it was his superior reflexive and athletic skills that won him the fight quite handily on points in what turned out to be a bit of a mundane contest in the super-middleweight division.
Joe Louis v Max Schmeling II
The rematch between Joe Louis and Max Schmeling became so much more than just a boxing match. In 1938, and at a time when America was getting closer to going to war with Germany, Louis became a symbol of hope for the American people against the European country, as if beating Schmeling somehow heavily suggested that America was superior.
Louis beat the German in just over two minutes. He not only managed to boost his standing with his people and become one of the first boxers to transcend racial barriers, but also avenged his knockout defeat two years earlier when he was beaten in twelve rounds after being warned by Schmeling that he had thoroughly analyzed his boxing style.
Floyd Patterson v Sonny Liston
Originally, there had been some hesitation from Floyd Patterson's camp to sign the contract to face the daunting figure of Sonny Liston. Rumoured at the time to have ties with the underworld, a defense against him was put off as much as possible until public pressure finally forced Patterson to get his pen ready.
Liston was instant favourite to win although many boxing experts picked Patterson due to his agility and more dynamic way of fighting. But the odds proved correct when Patterson was rocked and then put down by a left upstairs. He got up but was on unsteady legs and the referee waved the contest over.
Patterson dared to fight Liston once more ten months later. Again, he was beaten in the first, having been put down three times, at first by a left-right combination, a left to the head and finally two rights and then a left to finish.
Read more articles about:
Buster Douglas
,
Evander Holyfield
,
Floyd Patterson
,
George Foreman
,
James Toney
,
Joe Frazier
,
Joe Louis
,
Manny Pacquiao
,
Max Schmeling
,
Michael Spinks
,
Mike Tyson
,
Oscar De La Hoya
,
Roy Jones
,
Sonny Liston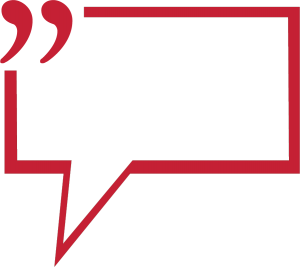 Click Here, If you wish to add a COMMENT to the above article or any of the Ringnews24 boxing articles.