'Marquess rules' at Middleton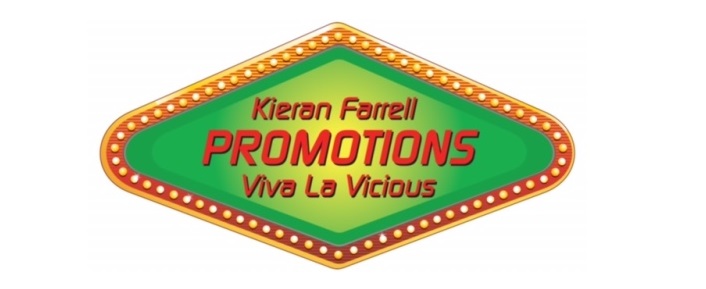 22nd September sees Kieran Farrell Promotions take his Friday Nights show to Middleton arena with a concert by the Fireflys guaranteed to knock your socks off if there's anything left after the boxing.
The current line up sees British Challenge belt holder Danny Craven take on as yet unnamed opponent after the hard punching Bulgarian Gabor Kovacs had to pull out. The bout will be a 6 rounder and will see the Dazmanian Devil in action since his all out war on winning the belt. The always exciting Warrington fighter will continue his climb up the rankings and his fans will help provide an atmosphere that will keep you cheering all night long.
The always exciting Lee Clayton is looking to take on underdog Luke Fash on what should be his final 4 rounder before making the step up to 6 rounds. The Heywood fighter always brings his all and is hoping to show the greater skills he's gaining under the tutelage of Nathan Farrell and with the arena being local he should bring a good following to keep that atmosphere going.
Dylan Moran takes his 2nd bout against an unknown opponent at this time but if it's anything like his first it'll keep you on the edge of your seat as the ex champion kickboxer shows that it is possible to transfer between 2 different contact sports and look better each time (take note a certain Mr Mcgregor). Whoever steps into the ring with the Irishman deserves all the respect in the world as Chris Jenkinson will attest, he hits like a mule and just keeps coming forward.
Connor Lynch makes his professional debut against Dale Arrowsmith and is ready to show the North West what he can add to the talent brimming over in the Farrell stable. Do you really want to miss the start of his journey?
Also on the show will be Ricky Hatton fighter Jake Haigh and there'll be a special announcement from Farrell himself.
Add these with a concert by the fireflys and your looking at a fantastic night of boxing and entertainment.
Tickets can be bought off the fighters themselves via the peoples gym or facebook, or you can contact Kieran Farrell on 07907056211.
Prices are £25.00 Upper tier, £40.00 Lower tier, £70.00 for a ringside table.
Dennis Dodge
Read more articles about: