What does McGregor's Instagram tell us about him?
What does McGregor's Instagram tell us about him?
It's fair to say Conor McGregor is quite the character with it being no different on social media which has been a big part of the Irishman's massive support. If his activity on social media has taught us one thing, it's that McGregor is going into his fight with the unbeaten, five division world champion, Floyd Mayweather Jr as a very confident man.
The Betway Insider produced a great infographic detailing The Notorious' lifestyle, according to Instagram.
Dedicated:
It's fair to say that McGregor and his team are more than up for the occasion, and the Irishman has given a look at his progress. Floyd himself has said on numerous occasions that isn't taking his opponent lightly and going as far to say he is a warrior and looking at his Instagram, it's hard to disagree. Every day you can see a new picture or video of Conor working hard in the gym or taking a long run. One of his captions read 'Launching new ways of training the body and mind every day. Be a part of it.' While another one red 'Having fun and working hard. It's what life should be.' You can follow McGregor's journey over on his Instagram with the username 'thenotoriousmma'
Confident:
Call it arrogance or confidence,  it can be seen both ways. Accompanying his posts are usually a bold caption making controversial predictions, taking digs at certain people and wild claims about himself. His bio at the moment simply reads 'I am the face of the fight game' which is certainly debatable. He took a dig at Mayweather with a post of himself in all the training gear with 'You can run. But you can't hide' referring to the common criticism Floyd has received for years in that he appears to run in his fights. One past had this caption – 'Another handy 12 rounds today. We are prepared to destroy Floyd. Pick whatever size gloves you want as well little man. I fight with 4oz. But I don't give a **** about the size of the glove. I am coming sprinting at you with bricks. Know that brittle hands.' One thing is for sure, McGregor can only see the fight going one way, and that's him coming away as the winner.
Humour:
His IG account is never shy from the odd joke or two. It's part of the reason of why he's one of the most popular athletes in all of the sports right now. When announcing the fight millions were crying out for, Conor saw this as an opportunity to entertain his followers by announcing the fight to a pictorial of himself next to Floyd Mayweather Sn, digging Floyd Mayweather Jr's age. He also once posted a picture of his black sports car with the caption of ' na na na na na na Batman.'
Family man:
You will never fail to seem a warming photo of him with his girlfriend Dee Devlin and newly born son Conor Jack McGregor Jr. Conor is a massive family man a fact that is clear to all of his Instagram followers. During rest time from hard training, he can be seen watching movies, eating and etc. with his family which can sometimes be absent from big names whether celebrities or pro athletes for one reason or another so it can sometimes be refreshing to see.
Summary:
Conor McGregor is certainly unique. He is impressing even his biggest critics with his incredible dedication to training as he's feeding of an unlimited hunger to prove everyone wrong. He's confident that no other man but himself will be winning this fight and he will take that confidence all the way into the ring. His social media accounts are highly entertaining to keep track on due to his humorous post and it's clear to see that The Irishman is a massive family man, win or lose, he has secured his son his future.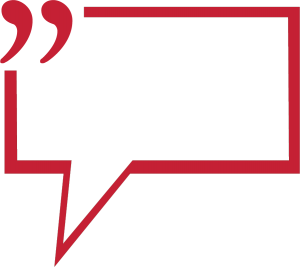 Click Here, If you wish to add a COMMENT to the above article or any of the Ringnews24 boxing articles.