BCB's Midlands Boxing Super Series: The Super Featherweights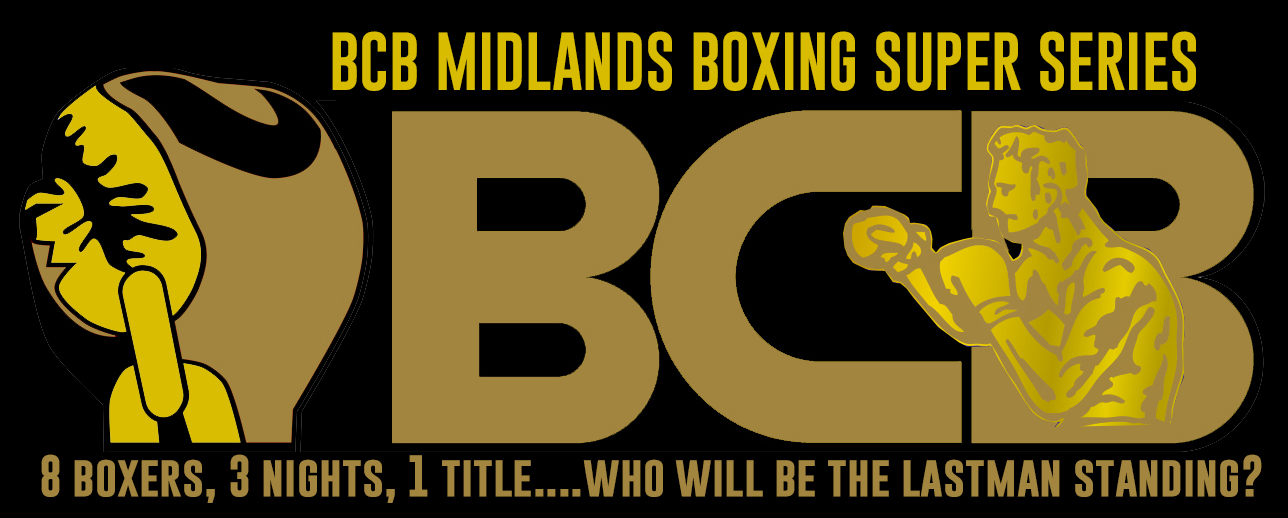 BCB Promotions' are delighted to announce BCB's Midlands Boxing Super Series: The Super Featherweights.
Eight Midlands boxers will compete over three nights but there can only be one winner who will be crowned the Midlands Area Super Featherweight Champion!
Old Hill's Manny Zaber (10-1), Birmingham's Paul Holt (6-5), Chasetown's Luke Jones (3-1-1), Tamworth's Louis Fielding (6-4), West Bromwich's Jack Summers (3-2), Tamworth's Josh Baillie (5-3), Leicester's Joe Ducker (3-4-2), and Birmingham's Waqas Mohammed (2-0-1) will all compete to be become the last man standing.
The draw will take place at Grosvenor Casino Walsall tomorrow evening (Thursday, 17th August) under the watchful eye of Midlands Area Secretary, Richard Vaughan. Boxers and trainers will also be present.
The quarter finals will take place at Walsall Town Hall on Sunday, 15th October. There will be four fights of 6 x 3 minute rounds. The semi-finals will take place late November/early December over 8 x 3's with the final taking place early in 2018 at such time that current champion, Leon Woodstock, will have vacated his crown.
"We're really looking forward to what we hope will be the first of a series of competitions that will see local fighters compete for not only local bragging rights but also a Midlands Title," explained Head of Boxing at BCB, Errol Johnson. "We are grateful to the British Boxing Board of Control and Martin Florey, Richard Vaughan and Rob Smith in particular for their support. We are also thankful to Leon Woodstock and his team for informing us of their decision to vacate in time readiness for the final next year.
"It's a chance to see who is the best out of the eight contenders. Hopefully, Midlands fight fans will back the concept and we can do more BCB Midlands Boxing Super Series at a variety of weights. Let's see who is the last man standing!"
Tickets are priced at £35 general admission (£40 on the door) and £60 (VIP Ringside to include buffet and waitress service), and can be purchased from Friday by calling 0845 111 2900.
Find out more about Grosvenor Casino Walsall, who will host the draw tomorrow evening, click here: http://www.grosvenorcasinos.com/local-casinos/walsall/