Fun or Farce; The Mayweather-McGregor story
I can hear the collective groan as you open another Floyd Mayweather / Conor McGregor article (either that or you swiped past) but hopefully, I can put a little bit of a different spin on things and give you something new to think about.
Since first being mooted god knows how long ago now, the boxing community laughed this off as a joke, talks would forever be ongoing and we wouldn't actually have to see this drivel (bear with me,) then it was announced and we all held onto the hope that this was some kind of exhibition or big joke as surely no-one could take Connor seriously as he spouted how he'd beat one of the greatest boxers of this generation.
Alas (for some) the clamour for this has continued to grow and shock horror but some people even think the Con Man (I love that name) has a chance, how bloody dare them came the cries from internet message boards across the world (with lots of LOL's, ROFL's and Casuals thrown in), the boxing community closed in and went on the defence proclaiming to all that no first fight novice had any chance in the world against the 49-0 boxing machine no matter how old he was and how much time he'd taken out. To be fair they're right and come Sat 26th the night should end with Floyd getting his hand raised as we all (well those that watch it) go back to drooling over Canelo/Alvarez ( a real boxing match).
But, is it really all that terrible? At first I was firmly in the camp of it's a complete farce and does boxing a disservice but I've slowly started to walk over to the 'its all a bit of fun' camp, the whole situation is (if you let it) one big laugh, okay the 'bout' is more than likely going to be a bit of a damp squib (unless of course it's dragged out for a bit and maybe Vinnie Mac's had his hand in it [winks] but the lead ups been fun (love that suit) and if your lucky enough you've been having a bit of a laugh with some of the MMA fans that really don't know anything about boxing (or the boxing fans (like me) that know sod all about MMA. It's been a giggle putting some right but for me, it's been a better giggle watching people who are taking this far too seriously lose their rag as someone refuses to allow someone that glimmer of hope that maybe just maybe Connor will do the unthinkable.
So whilst I could sit back and deride this I'm going to enjoy it for what it is, I won't be staying up specifically to watch It (if the twins decide that nights a sleeping downstairs night then I might) but I'll be online the following day to see the result and join in the catcalling and booing.
Just to fill this out a bit, there are some things I would have changed with it. If possible I would have tried to find another MMA/Boxer fight but in the 'octagon' (is it still called that, whatever anyway) and I'd have split the bill between MMA and boxing bouts to try and build both fan bases a bit more. They could also have played up the pantomime a bit more by having other characters or wrestled it up a bit more by having them put each other through tables etc, how about a boxing battle royale……………………………….. brain melted a bit there with the possibilities.
Enjoy it, guys and gals, chances are you won't get the chance again and take it for the bit of fun it is.
Last word – Massive thanks to Germy for letting me see the fun you can have with this and to stop taking myself far too seriously.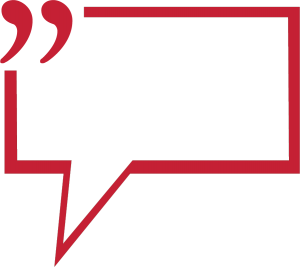 Click Here, If you wish to add a COMMENT to the above article or any of the Ringnews24 boxing articles.