Chris Eubank Jnr vs Avni Yildirim Fight Preview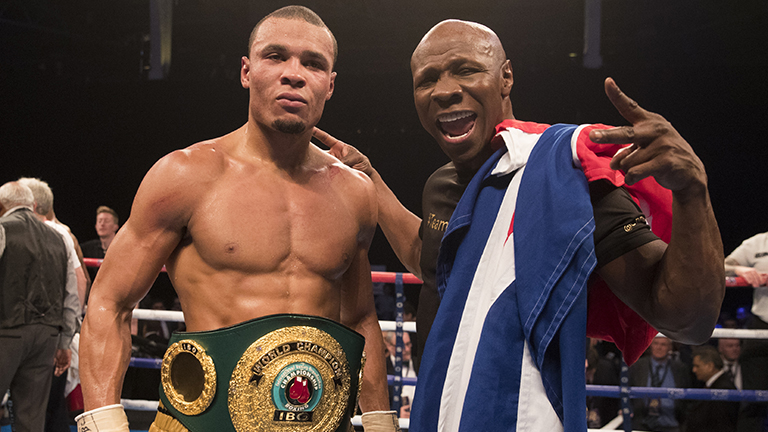 Chris Eubank Jnr and Avni Yildirim will clash in Stuttgart, Germany on October 7 as part of the World Boxing Super Series (WBSS). One of the most intriguing parts of this Muhammad Ali trophy bout is that the winner would meet the winner of the George Groves-Jamie Cox battle in a potential semi-final blockbuster. Eubank Jnr vs. Groves in particular would have UK television stations, with Pay-Per-View intentions, salivating. Big-punching Cox and Turkey's Yildirim will both have other ideas.
Many pundits and fans are dubious about whether Eubank Jnr will even complete the tournament, such is the unpredictable nature of the Eubank clan. An interesting question is: how much punching power does Eubank Jnr carry at the super-middleweight? He was never the biggest puncher at middleweight, mostly dominating opponents with his ferocious aggression and excellent output. Lesser foes were overwhelmed by his activity and found it difficult to throw with him. Once the level of opposition rises and opponents are willing to throw with Eubank Jnr, make him miss and pay, and work him while he takes his breaks and rests during rounds, then we will see what he is made of.
"I don't mind about fighting in Germany. I honestly don't mind where I fight. I could be fighting in a phone box. It really doesn't matter to me as long as I get the win that's all I care about," Eubank Jnr told The Mirror.
The Brighton boxer also questioned whether Yildririm's untested jaw could be a weakness and reckons that if he lands clean he'll have the Turk in trouble.
"Yildirim's chin hasn't been tested, I will test it to the absolute limit and if it has even the slightest bit of weakness he won't last six rounds," he added.
He's right about Yildirim's chin not having yet received a stern examination. The 26-year-old has amassed a 16-0 record with 10 knockouts. Fringe names are scattered across the record, including Marco Antonio Periban who Yildirim defeated in Periban's native Mexico. Avni also knocked out reasonable Canadian Schiller Hypolite in Munich late last year. The most recognisable name on his slate is Miami-based Jamaican Glen Johnson who is now badly faded but extended Yildirim 10 rounds in 2015.
Eubank Jnr, meanwhile, picked up the biggest win of his career last time out, when he outpointed Arthur Abraham. While not quite so far gone as Glen Johnson, Abraham is certainly a more depleted fighter than in his heyday but still he maintained the cast iron chin that has served him well through the years and saw out the distance despite receiving intense punishment. That fight saw Eubank Jnr make the first defence of his lightly-regarded IBO 'world' title. The 27-year-old had won his bauble against Australia's Renold Quinlan while spearheading the inaugural ITV Pay-Per-View offering. At the time of writing no UK television outlets have picked up the WBSS, with SKY ruling themselves out, leaving only the likes of BT Sports alongside BoxNation as the realistic options to pay the high fee being asked, in return for the exclusive tournament rights.
As for the fight itself, I'm probably in the minority of people who think that Yildirim will be more competitive and make the fight more of a spectacle than others expect. It will be interesting to see someone young, fit and at their physical peak who will be able to work for 12 rounds and push Eubank Jnr. I tentatively pick Eubank Jnr to win, on points, but to be given a good argument throughout by 'Mr Robot'.