BCB's Midlands Boxing Super Series: The Super Featherweights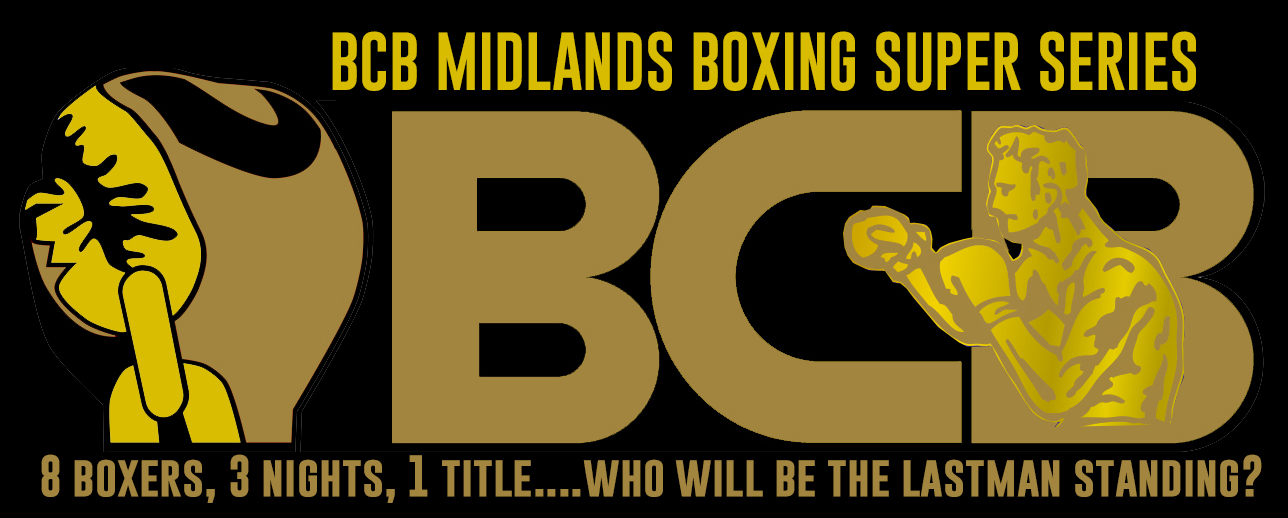 The draw for BCB's Midlands Boxing Super Series: The Super Featherweights has been made.
Eight Midlands boxers will compete over three nights to be crowned the Midlands Area Super Featherweight Champion.
The inaugural draw took place at the Grosvenor Casino Walsall with the quarter finals throwing up four intriguing bouts.
Old Hill's Manny Zaber (10-1) takes on West Bromwich's Jack Summers (3-2). The pair are both managed by BCB Heading of Boxing, Errol Johnson, and have shared the ring countless times as sparring partners. Zaber boasts a superior record but Summers is a tough competitor who will be looking to cause an upset.
Chasetown's Luke Jones (3-1-1) steps in with Leicester's Joe Ducker (3-4-2)]. At 32, Ducker is nine years Jones' senior but has just two more professional fights than his younger opponent. By fight night, that will be down to one as Jones fights on BCB's 'On The Edge' promotion at Walsall Football Club next Friday.
There's a Second City derby as Birmingham's Paul Holt (6-5) meets fellow Brummie Waqas Mohammed (2-0-1). Again both managed Johnson, Holt goes into the tournament with the strongest pedigree having held the Midlands Area Super Featherweight Title and shared the ring with the likes of Leon Woodstock, the current holder of the Midlands strap.
Finally, former stablemates and fellow Tamworth residents Louis Fielding (6-4) and Tamworth's Josh Baillie (5-3) go head to head. The pair, managed by Jon Pegg, trained together for a number of years. Fielding lost to Holt for the strap last year whilst Baillie defeated Zaber for a Challenge Title last time out.
The quarter finals take place at Walsall Town Hall on Sunday, 15th October over 6 x 3 minute rounds.
"It's a really exciting concept," explained BCB's Head of Boxing, Errol Johnson. "The draw has created quite a stir.
"The four boxers I manage are all facing off against each other and the same can be said for Jon Pegg's two fighters. You've got a Birmingham derby and a Tamworth derby in amongst the fights too. It promises to be a great afternoon of boxing and a tournament concept that we want to roll out across the weight divisions."
Dudley middleweight, Ryan Aston, West Bromwich duo – light heavyweight, Josh Stokes, and welterweight, Tommy Loach – also feature alongside Cameroon-born, Birmingham-based light heavyweight, Emmanuel Moussinga, who makes his ring return after a five-year absence.
Tickets are priced at £35 general admission (£40 on the door) and £60 (VIP Ringside to include buffet and waitress service), and can be purchased from Friday by calling 0845 111 2900.
Find out more about Grosvenor Casino Walsall, who will host the draw tomorrow evening, click here: http://www.grosvenorcasinos.com/local-casinos/walsall/
Read more articles about:
Emmanuel Moussinga
,
jack summers
,
Joe Ducker
,
Josh Baillie
,
Josh Stokes
,
Louis Fielding
,
Luke Jones
,
Manny Zaber
,
paul holt
,
ryan aston
,
Tommy Loach
,
Waqas Mohammed