Best and Bizarre odds: Floyd Mayweather vs Conor McGregor
NEWS
Floyd Mayweather vs Conor McGregor: A list of live events for fight fans
TUESDAY, AUG. 22 – Grand Arrival
Satellite Coordinates: Satellite: HD – Ku-band Path; Satellite: AMC-15, tr. 9K, Slot A18; Location: 105 degrees west; Downlink Freq.: 11871 MHz Vertical; Bandwidth: 18 MHz; Modulation: DVBS-2, 8PSK; FEC Rate: 2/3; Symbol Rate: 15 Msym/s; Data Rate: 29.709543 mbps; Pilots: Off; Rolloff: 20%; Video: HD 1080i / 59.94 / 16:9; Compression: MPEG-2; Chroma: 4:2:0; Audio Bit Rate: 384 kbits; 256: Ch. 1: English Stereo Left; (Stereo) Ch. 2: English Stereo Right. Read More
Will the fight of the year live up to the expectations?
It has been months of verbal jabs between Floyd Mayweather Junior and Conor McGregor, presentations that were more show than substance. Sure, the audience kept tuning in and craved for more, the fight is selling millions of dollars and at the end of the day all parties will leave the arena plenty richer than before the fight. Read More
5 Boxers People Love To Hate
The 40 year old 5 weight champion has been provoking harsh reactions from the public more or less since the beginning of his professional career. But his motive for doing so has generated him millions of dollars! Many people buy the Pay Per View's for his fights in the hope that Mayweather will somehow end up suffering from a devastating knockout. That moment is yet to arrive. Will Conor McGregor be able to do it? Don't bet your house on it. Read More
Mayweather v McGregor Undercard – Preview
Wales' own Nathan Cleverly will be defending his WBA light-heavyweight title against Sweden's Badou Jack.
Cleverly looked revitalised when he stopped Jurgen Brahmer last October after being out of the ring for almost a year. Jack is coming off a bruising affair with Britain's IBF champion James DeGale that resulted in a draw for both champions. The fight between Cleverly and Jack could promise to be an entertaining toe to toe battle given the styles of both boxers. Cleverly likes to throw many punches per round while Jack likes to press forward and isn't afraid of fighting up close. Read More
Boxer vs MMA, mma turned boxer, boxer turned mma – A look at the past and present crossovers
Say what you like about the Floyd Mayweather-Conor McGregor clash on August 26 but it has captured the public's imagination in a massive way and everyone has an opinion – whether positive or negative. Promotionally-speaking it has already surpassed the build ups to Mayweather's clashes with Manny Pacquiao and Saul 'Canelo' Alvarez and I reckon it could slide past the former when it comes to American Pay-Per-View sales too. Considering that one of the combatants has never before set foot in a boxing ring makes it all the more fascinating and intriguing. Read More
What does McGregor's Instagram tell us about him?
It's fair to say Conor McGregor is quite the character with it being no different on social media which has been a big part of the Irishman's massive support. If his activity on social media has taught us one thing, it's that McGregor is going into his fight with the unbeaten, five division world champion, Floyd Mayweather Jr as a very confident man. Read More
The bizarre betting world of Mayweather & McGregor – Tips & Craziest Bets
Ever since the announcement of the fight becoming a reality, the whole world has gone crazy, discussing all of the possibilities the fight may bring. Whether it's McGregor getting disqualified for using illegal kicks, or if they touch gloves at the start of the fight or if the fight breaks the pay-per-view record of 4.4 million set by the Floyd Mayweather and Manny Pacquiao fight in 2015. Read More
FACTS
Date: Saturday 26, August 2017
Venue: T-Mobile Arena, Las Vegas, Nevada, USA
Title: WBA World Light Heavyweight Title
Commission:      Nevada Athletic Commission
Promoter:           Leonard Ellerbe (Mayweather Promotions)
Matchmaker:     John Beninati
Television:          USA Showtime, USA FOX, United Kingdom SKY Box Office, Australia Main Event, Panama RPC Channel 4, Hungary Sport 1
Betting
Correct as of Aug 19
Fight Outcome
William Hill – Mayweather 2/9 Draw 40/1 McGregor 7/2 +25 additional markets
SKY Bet – Mayweather 1/5 Draw 33/1 McGregor 7/2
32Red – Mayweather 11/50 Draw 50/1 McGregor 15/4
Bet365 – Mayweather 1/4 Draw 40/1 McGregor 3/1
Sporting Bet – Mayweather 2/7 Draw 33/1 v McGregor 13/5
William Hill
Knock Down Specials
Floyd Mayweather Jr to be Knocked Down and Win 7/1
Conor McGregor to be Knocked Down and Win 14/1
Floyd Mayweather Jr to be Knocked Down 3/1
Conor McGregor to be Knocked Down 8/13
Both Fighters to be Knocked Down  6/1
William Hill are offering 'Your odds' betting with category's of 16-1/45-1, below 6/1, 6/1-14/1 and 50/1 or more.
16/1-45/1
McGregor To Win By TKO In Rounds 1-4, 14/1
16/1Conor McGregor to be disqualified for a kick
Conor McGregor not to land a Punch 20/1
Fight to be stopped due to a cut from an accidental head butt 20/1
Below 6/1
McGregor to land under 40% of punches thrown, Mayweather to land over 40% of punches thrown & Mayweather win 1/5
Mayweather and McGregor to Touch Gloves before the Fight 2/7
Conor McGregor not to win a round settled on Official Judges Scorecards whenever fight ends 2/5
6/1 to 14/1
Conor McGregor To Land 9 Or Less Punches In the Bout 6/1
Either Fighter to win in Round 10,11 or 12, 7/1
McGregor to receive a point deduction and Mayweather to win in Round 5-12, Mayweather to win by Decision & Both fighters Knocked down 14/1
50/1 Or More
Conor McGregor to KO Floyd Mayweather in 60 seconds 50/1
Both fighters to be knocked out simultaneously 250/1
Latest Offers
William Hill – Bet £10, Get £30 in free bets
Sky Bet – £20 Free bet when you stake £5
32Red – Free £10, No deposit required
Bet365 – 100% Deposit Bonus, up to £200
Fighters' records
McGregor – UFC/MMA
25 fights
22 wins (18 KOs)
3 defeats
Mayweather – Professional Boxing
49 fights
49 wins (26 KOs)
0 defeats
Please check back as this will update daily.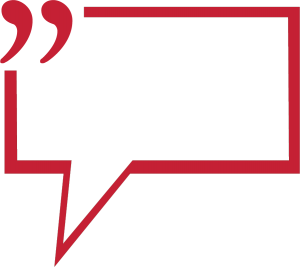 Click Here, If you wish to add a COMMENT to the above article or any of the Ringnews24 boxing articles.