Current Best Mexican Fighters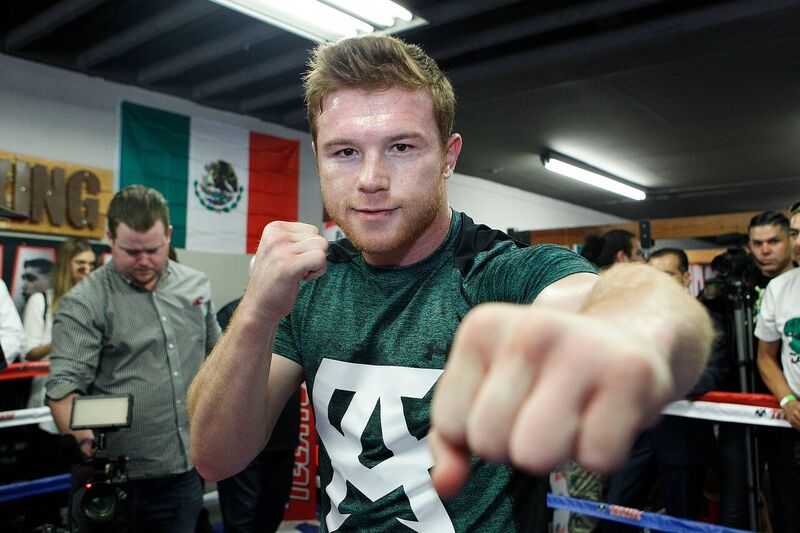 Gilberto Ramirez 
Ramirez may have not stopped anybody for three years now but the super-middleweight boxer picks his punches very well, mixing them up to the body and head. He also possesses a competent jab, although he lacks a little in hand speed and footwork. His next WBO title defense against Jessie Hart should wake the dragon in him a little.
Saul Alvarez
Fondly and often referred to as Canelo, Saul Alvarez is Golden Boy Promotions' most prized asset at the moment. Still only 27 and with over 50 fights to his name, this heavily marketed Mexican will be facing his stiffest competition yet when he meets Gennady Golovkin next month. Will Alvarez live up to the hype that Oscar De La Hoya has worked hard to create? Not if you ask GGG.
Orlando Salido 
Salido is probably at the tail end of his career and has only won one of his last four fights. But two of his last often called blemishes were draws against solid opponents in Francisco Vargas and Roman Martinez. And let us not forget that he inflicted the first and only defeat on Vasyl Lomachenko's record so far, a defeat in which many fans want to see avenged. Will that happen? Well, if the rumours of Lomachenko facing Guillermo Rigondeaux are true then maybe it could happen sometime following that fight.
Miguel Berchelt
Miguel Berchelt is blasting his way through the super-featherweight division right now. With impressive wins over the likes of Francisco Vargas and Takashi Miura, things are looking good. He just needs to remember to not gamble too much with other hard hitters like he did against Luis Florez, otherwise he could see himself on the canvas and out once again.
Leo Santa Cruz
Santa Cruz is coming off two thrillers with Ireland's Carl Frampton, winning the last of their encounters. A third fight was talked about for a brief period of time but it appears to have fallen through. Who Santa Cruz fights next is anybody's guess, but the fans are always in for a good time whenever this Mexican is on the bill!
Oscar Valdez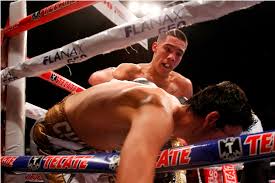 This featherweight boxer, like Miguel Berchelt, is knocking down most in his path to glory, although it could probably be stated that his opposition has just been a touch lighter. Still, there are some top names in the featherweight class that could easily change that.
Abner Mares
It seems like Abner Mares has been around forever. At age 31, he probably has a few years left in the ring yet. His resume contains several big names including wins over Daniel Ponce De Leon, Vic Darchinyan, Joseph Agbeko and Isidro Garcia. He was reportedly supposed to have a rematch with Leo Santa Cruz but that fight has recently been cancelled due to financial reasons.
Rey Vargas
Rey Vargas is the holder of the WBC super-bantamweight title. He is pretty good at staying at a distance away from punches and throws some good combinations but he can act a little obnoxious in the ring, daring his opponents to hit him. Vargas is yet another boxer from Mexico who is always willing to trade just to get his few in. Nobody is going to complain about that, though.
Julio Ceja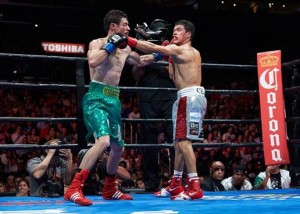 The newly crowned WBC Silver super-bantamweight champion often likes to keep coming forward and throw the power punches. This does tend to leave him open for counters, especially since he has a habit of lunging forward. But he is a pretty good finisher when he has his his opponents in trouble and throws good to the body. Him and Hugo Ruiz are one apiece. Might we see a rubber match anytime soon?