Is Amir Khan Throwing It All Away?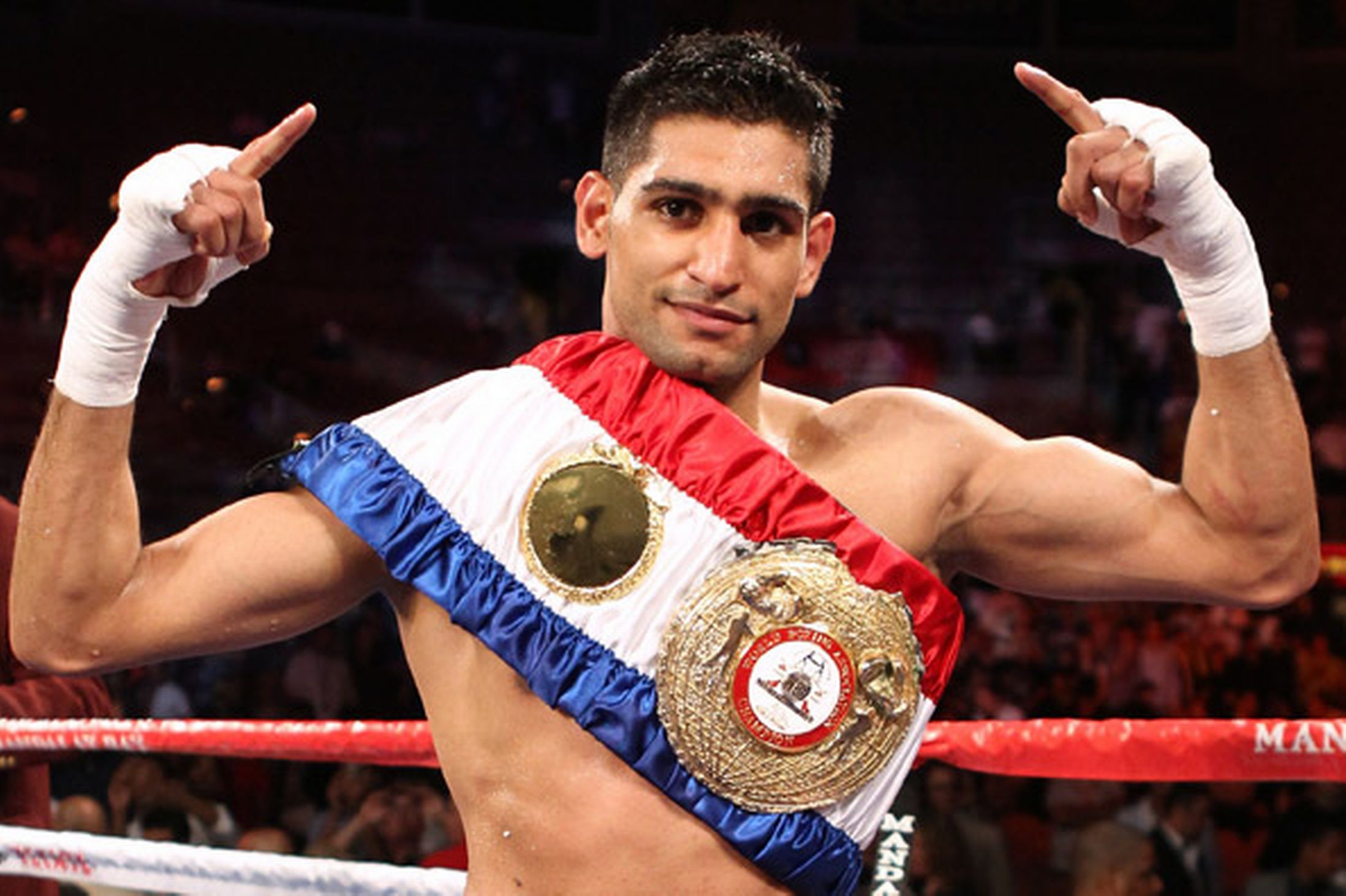 The career of Amir Khan has been the ultimate helter skelter. On one hand he has flashed two of the fastest mitts and feet in boxing, dazzling and overwhelming opposition on his way to being a two-time world champion. But on the other, he his displayed an inconsistency and fragility that has overshadowed some of his finest wins. On top of this, his relationship with the public has been volatile at times, especially in these days of social media where every step and moment of an individuals life can be viewed and left open to opinion, positive or negative. Athletes want to be able to communicate with their fans, or critics, but there is an extremely thin line between both. Khan has found himself chastised at points, both personally and professionally, and now coming off of his third knockout loss, it's fair to say that he appears to be reaching a crossroads in his career. If this is the case, then where will he go from here?
Khan had been searching for a career defining fight for some time. He tried everything he could to bait Floyd Mayweather Jr in to sharing a ring with him but, for whatever reasons, the fight could not be made (this writer believes that Khan would have presented a stiff challenge for Mayweather who has seemed to prefer more aggressive, come forward fighters over the years. Styles make fights). Finally, he was presented with a chance, but at two divisions higher, against then WBC middleweight champion Saul Alvarez. And despite conceding natural advantages in size and strength, Khan boxed extremely well, seemingly being ahead on points until being brutally knocked out by one well placed right hand in round six. It was a fight his trainer Virgil Hunter admitted he didn't want to take. But nevertheless, it was a performance that showcased both Khan's strengths and weaknesses. Now it has been over a year since Khan last stepped in to the ring, and in that time two blockbuster fights have fallen by the wayside.
The long overdue fight with rival Kell Brook disintegrated when Brook was relieved of his IBF title by the exceptional Errol Spence, and the fight that had the best angle of all against former gym mate, eight division champion and all-time great Manny Paqiuao, despite negotiations, came to nothing, and Paqiuao went on to be upset by huge underdog Jeff Horn, kissing his WBO strap and a fight with Khan goodbye. Add former conqueror Danny Garcia to the list too. Khan was the number one contender to Garcia's WBC crown before deciding to meet Alvarez. Garcia then went and lost his belt in a unification fight with WBA titlist Keith Thurman by close decision. So if Khan decides to return to welterweight, he is now facing a very different landscape than the one he left fifteen months ago.
Thurman and Spence are both eager to meet in a unification for divisional bragging rights, whilst Horn and Paqiuao look to be headed towards an immediate rematch. Brook will most likely return at super-welterweight, leaving Khan in the position of having to earn his chance for a shot at championship gold. It has been five years since he has been in possession of a "world" title, and even though he is only thirty years of age, he has been a professional for twelve years and had more than his fair share of hard fights. And while he possesses tremendous speed and skill, his vulnerability has been on view for a long time. So matching and guiding him at this stage is going to take a little creativity.
Thomas Dulorme could be a good choice. Decent power and skills mean he can test Khan, but two inside schedule defeats also show that he can be "gotten out of there". For Khan, who last stopped an opponent back in 2012 (Carlos Molina) this could be a good comeback, regaining a top ten ranking and offering assurance that he is still serious about his career. According to sources, he has spent too much time enjoying the celebrity lifestyle, partying hard, drinking, women, etc. In truth, the ring may be the only place he can once again regain any control and stability.
After Dulorme, unfinished business with Garcia could be resolved in a final eliminator, or how about Shawn Porter. Both are highly ranked in the division and have serious aspirations of their own. The welterweights have depth in talent and it would be difficult to find a match that would not mesh well. Another former conquerer Lamont Peterson now plyandis trade at 147, and would no doubt welcome the rematch and payday that would come with it.
Time stands still for no man, and Khan is risking his time being relevant pass him by. If he doesn't return to action soon and make a statement of his intent, he could find himself falling in to the same pitfalls that have grasped another talented ex-champion, Yuriorkis Gamboa, with inactivity and outside distractions eroding away his hunger and ability. Khan is younger, but a lack of focus and another heavy defeat could very well signal the end of him as a top end fighter.
Here's hoping that he can indeed get both his life and career back on track. Khan against any of the top fighters would prove to be an outstanding match-up. He is nearly always in an entertaining fight and gives his all whenever he enters the ring. And love him or hate him, British boxing would be that little bit poorer without him.
Dean Berks, also writes for Blue Corner Boxing