What now for Tommy Langford after his loss to Avtandil Khurtsidze?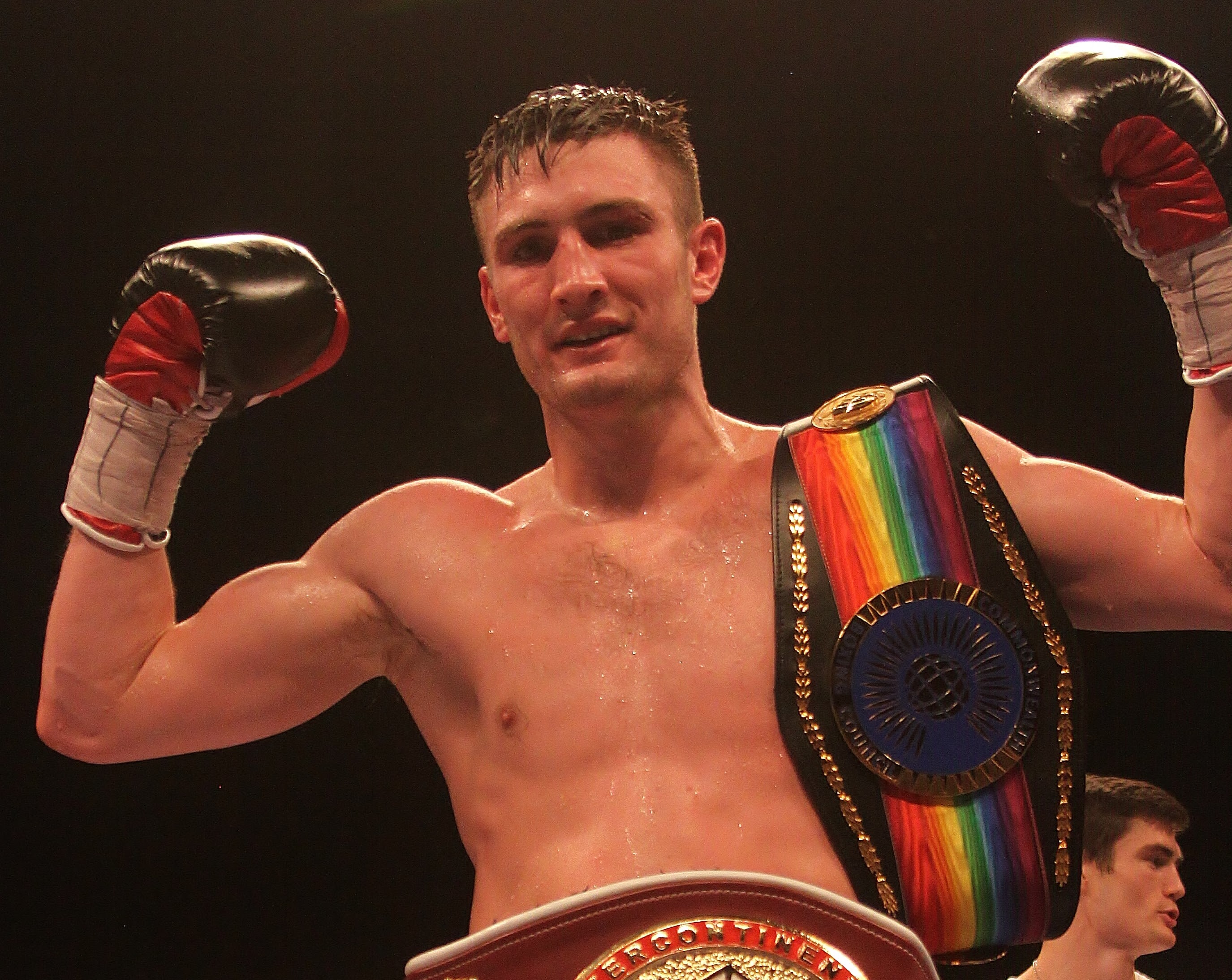 The Devon boxer suffered his first defeat of his career earlier this year to the then 37-year-old veteran, Avtandil Khurtsidze by a 5th round stoppage for the interim WBO World Middleweight Title and becoming Billy Joe Saunders mandatory challenger, a fight that has since been suspended due to the arrest of the Georgian boxer. His first professional defeat came in his 19th bout after winning his first 18 fights, which includes picking up the British middleweight, Inter-Continental middleweight and the Commonwealth middleweight titles.
So where does this loss leave Tommy Langford? Understandably, not the greatest position in boxing, coming off a defeat and being written off by many. A setback definitely. Career ending? Absolutely not! Langford will bounce back like many before him and many in the future after him for sure. The position he sees himself in currently is a recovery mode. He will need to fire back with a bang to make a statement. A statement that his journey is far from over. He has a massive point to prove and in my opinion, he will be a dangerous man to face. Langford is in need of a return fight that will bring back some of the interest in his name that he may have lost earlier this year but will probably be cautious about taking a big name fight until he can regain confidence. This defeat still leaves him as the 5th best Brit in his weight according to BoxRec. He still has his British title, which he picked up at the end of last year with his win over Sam Sheedy. His next fight will be defending that title with Jack Arnfield mentioned as the likely challenger.
How did the boxing world respond to his loss? Billy Joe Saunders said that if you can't beat Avtandil Khurtsidze, you may as well give up on the big fights also saying he would make him look stupid should they ever meet in the ring. The media have been on Langford's back ever since his defeat, which isn't a surprise! A lot of former supporters of the man began doubting him, with some calling his world title dreams a pipe dream. The boxing world can be a harsh one at times, unwelcoming and cold to a defeated boxer but it's what they signed up for, it has got to be expected from time to time.
What if he beat Avtandil? It is sometimes, interesting to think of what if scenarios. What actually would have happened had Langford come out on top? First of all is obvious, he would have faced Saunders for the WBO title. I believe that's where this scenario comes to a stop. Saunders is a tough cookie and I believe he edges this contest but the defeat in this fight would be slightly more understood by the fans and media. He is not yet on Billy Joe Saunders level, it's possible a fight between the two would end embarrassingly for Langford.
Positives: What positives can Langford take away from his defeat? You got to fight the best to be the best and while Avtandil may not necessarily be the 'best', he is still a tough competitor and the experience he would have gained from the 12 minutes and 27 seconds of action after the sayings is 'you learn more in defeat than victory' and I definitely this will be the case for Langford who will come away from all of this undoubtedly hungry to bounce back and at only 28 years old, he still has a lot of time left. He can use this defeat as an extra boost in the training camps to avoid defeats in the same fashion in the future. I am a firm believer that in order to be a true champion, you must be overcome defeat and come of the better man as I believe every man who tastes success has to deal with some sort of defeat and that's one of the biggest positives of them all that Langford can take away from the loss moving forward having the chance to rebuild his plans for the future.
Future: Langford has been crystal clear in the past. He wants a world title and truly thing this recent defeat doesn't change anything. He doesn't yet have any bouts booked on the calendar just yet but is set to defend his British title against Jack Arnfield and I expect to see him back in action, later this year. I imagine it could be running through Langford mind to go back for a Commonwealth title, in which he previously vacated or pursue another title of sorts or even remain to defend his current title which would certainly sky-rocket the hype around his name once again. Only time will tell what Langford has or hasn't got in store for us and that is all we can do, wait and see. Personally, I would love to see him bounce back, even sharper than ever and for all, we know that could be the case. He said on Twitter that he is looking to announce his next fight soon, I predict he will be fighting again November or December time this year.
Summary: Don't write off Tommy Langford just yet! Despite losing in a fight that would have seen him challenge for a world title had he won, he still hasn't found his level in the sport with the potential still remaining to go all the way. On the night, he was second best and that is for sure but a single victory could put him back in the frame. He is left in a position with doubters around every corner but that is expected in the world of boxing, we saw that somewhat with British boxing prospect Ohara Davies who has received a lot of doubt and criticism from the fans and even a few boxing 'experts' after getting stopped by Josh Taylor. It's the nature of the business, the love you when you win, don't want to know when defeated. When Langford returns, I fully expect him to win back those who doubted and reward his loyal fans with wins once again!