Photo Gallery & Video: Canelo Alvarez vs Gennady Golovkin media workout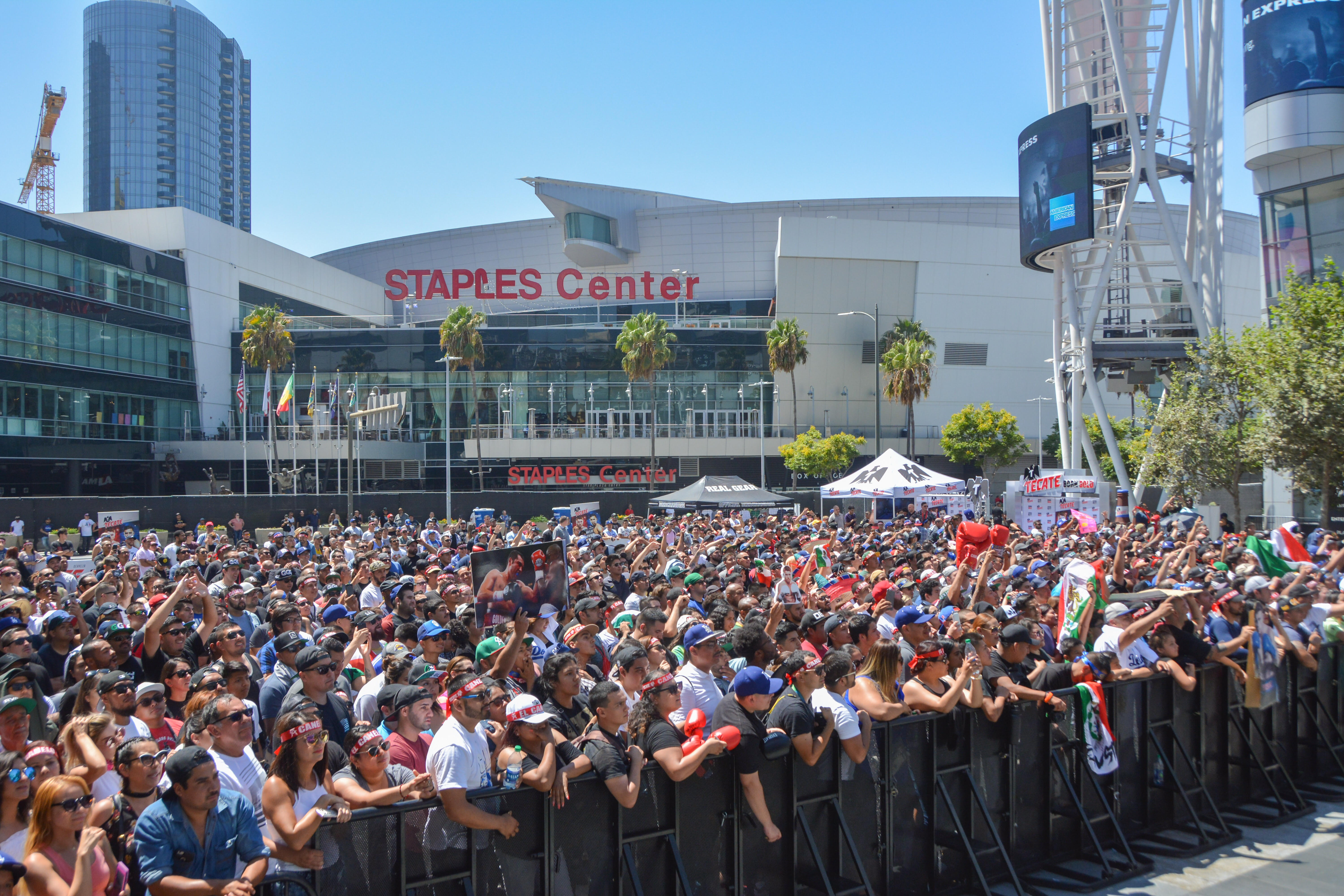 Despite the hot, and I mean HOT weather today, the media and public workout between GGG and Canelo was very crowded. The workout took place outside at L.A. LIVE's Microsoft Square. Ordinarily, that would have been fine, but with no shade for either the spectators or more importantly the fighters, it had to be miserable for them.
Still, like the professionals they are, they each did do a workout, albeit understandably a much easier one than they would normally do. Many fighters would have said to just forget it, but these two men did what we have come to expect of them. They respectably did their work, answered questions, and interacted briefly with the fans.
Both GGG and Canelo did basically the same thing. They each did some shadow boxing, rope jumping, and a bit of mitt work, but it was enough to satisfy the huge crowd, some of whom had been there since six in the morning. Fans were not let in until 10:30, so that was a long time to wait, but there was no complaining.
Each fighter is capable of filling an arena with their individual presence. Put them together in the same fight and we will have something special. Regardless of who you might be rooting for, expect to see one hell of a great fight on September 16 – don't miss this one!
VIDEOS
Los Angeles media workout Canelo Alvarez
Los Angeles media workout Canelo Alvarez Interview
Los Angeles media workout Gennady Golovkin
Los Angeles media workout Gennady Golovkin, Abel Sanchez Interview
Photos