How to Bet on Boxing like an Expert in 60 Seconds?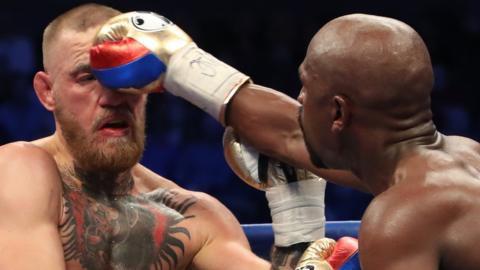 How to Bet on Boxing like an Expert in 60 Seconds?
With the recent match between Mayweather and McGregor, boxing has come back to the spotlight to remind us that this is certainly the ultimate game to bet on. Many would say that the sport itself originated for the sole purpose of wagering, as stories about predetermined matches circulated the globe over the course of the last century until this very day. Today, the punters can enjoy a piece of the cake from the comfort of their own homes, with the Internet mushrooming with information on how to make your informed bettor's choice. Thus, contrary to popular beliefs, boxing remains a very exciting sport to bet on, even if it's a bit slow to pick up in the UK. Boxing is not a popular sport for the UK gamblers, as they prefer to wager on bingo. If you wonder why you should check the top-rated bingo websites through the Topbingowebsites.co.uk internet review. However, this leaves a perfectly good opportunity unexplored. Unlike other sports such as soccer, boxing matches are rare and far between, but when they do happen, everyone's eyes are on them. This is the ultimate time to make some serious money, so if you're up for it, follow our simple tips on how to wager on boxing like a pro.
What Types of Boxing Bets to Choose?
In the past, betting on boxing offered only two types of wagers – to bet on who would win and whether the match would end in a draw. Today, the sport has become much more exciting for punters, as it has diversified significantly its types of bets. Here's all you need to know about them to make your preferred bettor's choice.
The Win Bet
Quite straightforward, if you decide on this betting option, you simply put your money on whoever you think will win the match. This said, be prepared for some rather unfavorable odds, especially when the contestants are not so well-known boxers. This bet is also known as a bout.
The Draw
Betting on the draw of the match or whether the game ends at a call is often referred as the sweet spot for boxing gamblers, as this rare occasion offers huge profits in exchange of relatively modest bets. Draws and technical draws called by the referee do happen, so bear this in mind, but don't overplay it! Other ways for the match to be decided are either by a knockout, decision by the judges, technical decision based on judges' scorebooks after an injury and a disqualification for gross misconduct of one of the contestants.
Betting on the End Round
Putting your money on the round that you believe the match will end is one of the surest ways to make a small profit.
Group Round Bets
There's even more secure way to ensure a quick win by wagering on whether your favourite will win in a round in between the first and third, thus choosing a group of rounds.
Picking Overs and Unders
This is when you can simply bet on whether a match will continue longer than a certain round. When you're wagering on popular matches with very strong contestants, then it's advisable to stick to round betting to at least make a small profit out of it. Choosing bets different from the outright winner that give more information about whether how the match will end or how the contestants will lose or win is generally a wiser bet with higher profits associated. Of course, the type of bets you place are very important to your overall win, what is important is to understand the odds and to pick your preferred betting site wisely.
Understanding the Odds & Calculating the Probabilities
Understanding the odds is the first chapter of the punter's bible to boxing. So, learn carefully how odds are calculated and what they represent before you place your first bet. To the experienced bettors, consider this a refresher. Boxing odds are either written as decimals like 1.5, fractions (2/1) or as hundreds (-/+ 200). The minus indicates that this is the favourite and you're likely to be placing more money than you could actually make. In the case of -200, you'd have to place £200 to win £100. When betting on the underdog, the odds are more favourable, as for every £ you place, you stand the chance to win £2, together with your original bet. In some boxing matches, there will be no favourite, so bookies will make you wager more on both contestants. These are likely not to be the true odds, as sportsbooks would try to make a profit for themselves. This is why it is important to first decide the odds that you'd like to bet on. For the purpose, you'd have to learn how to convert the odds into possibilities to determine which player is worth betting on. First, ask yourself where you're more likely to get a margin of profit or where you stand a greater chance to win more money. This is where you should place your bet on. If you've decided to bet on the underdog, for example, and you have the odds 3/1, this ultimately means that your player has 3 times of a chance to lose out of 4 possibilities. Converted in per cents, this is 25% chance to win for the underdog. Odds that convert to more than 80% for the favourite and more than 25% for the underdog are worth betting on. Thus, experienced bettors jump on the opportunity of a 3/1 or (+300), as the dog stands a good chance to win the match. However, in boxing, the odds are not the most decisive factor as to who would win. Knowing the contestants' history and analysing their condition prior and during the match is what it takes to make your best informed choices of bets.
How to Predict the Boxing Match's Outcome with Certainty?
So, if we can't just rely on odds and percentages to bet with certainty on boxing, then what is the ultimate strategy of the experienced punters?
Do Your Own Research Beforehand
Finding reliable information on the contestants and their previous performance should be your first step when considering your bets for a match. This is why we suggest to prepare in advance and mark the matches you'd like to bet on. This wouldn't be hard, as boxing matches don't happen too often and there's plenty of time to prepare. Find videos of previous matches and preparations. Observe your favourite player's game. Is he on the defense or on the offense? How many knockout wins does he have? Does he have a new coach? Has he been working on a new strategy? Has he dropped down to a different weight class? These are all questions about the style and previous performance of the boxers and should give you some warning signs as to whether it is worth to bet on either of the players. This said, don't overestimate the contestants' history. In the history of boxing, we've seen a lot of unexpected turns where underdogs have performed better and other unpopular players have won on points, for example.
Don't be Fooled by the Contestants' Past
You might think it's contra intuitive, but clean boxing records are not to be taken into account when deciding on your bets. Good fighters are born on the ring and not through advertisement and reviews and anyone can have ups and downs in their professional boxing career. In this case, always look for comparisons with similar contestants and how they performed in similar circumstances. It is how they perform on that particular match that matters.
Focus on the Fight & Ignore the Gossip
Analysing the actual fight and the performance of the boxers during each round sometimes means to ignore the commentators and all the frenzy of the public. Don't be fooled by someone else's opinions. If you stick to your guts, you might actually notice a favourable opportunity that the bookmakers have missed.
How to Choose the Best Sportsbook for You?
Now that you have gathered our betting tips on boxing, consider one last thing. Don't just go on a random site to place your bets. This is the biggest mistake you could make after doing your research. To find the best betting sites, go on comparison sites like TopBingoWebsites that we mentioned earlier. These are regularly updated and offer top charts for betting. Read some informed reviews on which sites offer better odds for underdogs or the dogs and consider betting on those that include the greatest welcome bonuses and free bets.
Read more articles about: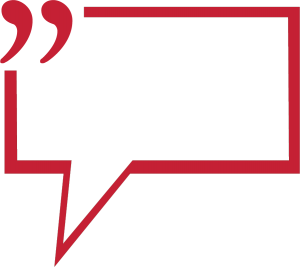 Click Here, If you wish to add a COMMENT to the above article or any of the Ringnews24 boxing articles.