Manny Pacquiao vs. Jeff Horn rematch possibly being pushed back to 2018?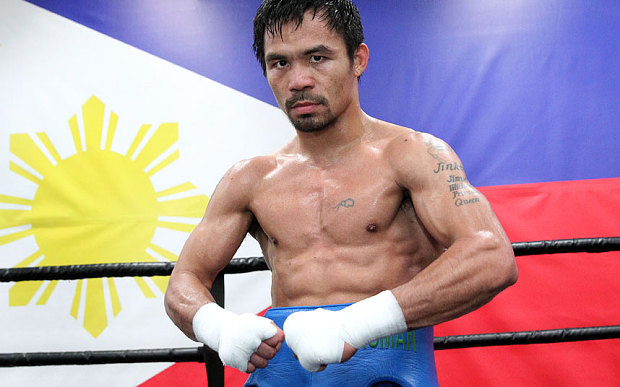 2017 will surely go down as a memorable year in the world of boxing.
Whether you were a fan of big headlines, like the Floyd Mayweather versus Conor McGregor circus, or top level showdowns such as Gennady Golovkin versus Canelo Alvarez, or stand out performances from pound for pound stalwarts Vasyl Lomachenko, Terence Crawford, and Andre Ward, there was something to take in.
2017 has also seen some beloved champions decide to call it a day, as Wladimir Klitschko, Tim Bradley, Robert Guerrero, Juan Manuel Marquez, Takashi Uchiyama, and Takashi Miura all announced their retirement from the sport within weeks of one another.
2017 also had its share of upsets in there were none that were more shocking than seeing Australian Jeff Horn upend eight division world champion Manny Pacquiao on July 2 inside of the Suncorp stadium in Brisbane, Australia. It was a bloody brawl, one that most believe Pacquiao won, however after 12 rounds it was Horn who came away with a victory as well as the WBO welterweight title.
It looked as though a rematch was being targeted for some time in November, also likely to take place in Australia, but now that appears to be up in the air.
Pacquiao's promoter, Top Rank CEO Bob Arum, recently spoke to ESPN Deportes and it looks as though the rematch could be heading to sometime in 2018.
"Manny is deciding if he wants a rematch of this year or next year. If he decides to postpone it, we will make a fight with Jeff in November, against to go to pony in Brisbane," said Arum.
While hosting a joint ESPN/Top Rank press conference at the Wynn Las Vegas over the weekend, Arum noted that he will likely be going to Manila, Philippines to meet up with Pacquiao to discuss his return.
"I imagine he has many duties as a senator, he is no longer a young guy, and the last fight was very physical, and he may need more time to get ready for a rematch. Will know in the next few days," said Arum.
It's been a long and winding road for Pacquiao and Arum, who have been together for over 16 years and 30+ fights. One thing that is for certain, is that if we see Pacquiao again it will definitely be on ESPN, as the big joint venture between Top Rank and ESPN will see fighters like Pacquiao having maximum exposure on their network, as was the case with the first fight with Horn.
The wildcard in this whole scenario is a Horn of course. The 29-year old will be lined up with a fight, either way, coming up it seems. Horn may not be the flashiest fighter or the biggest puncher, but he has a gritty, fan-pleasing style that will continue to endear him to fans.
Arum sees the potential in Horn.
"Horn would fight one of the best welter weights and try to do the same kind of business, maybe not the same as he would have done with Pacquiao, and will have to adjust prices, look for a smaller place. We have a young champion and we have an obligation to keep him active," said Arum.