Paulie Malignaggi continues to discredit Conor McGregor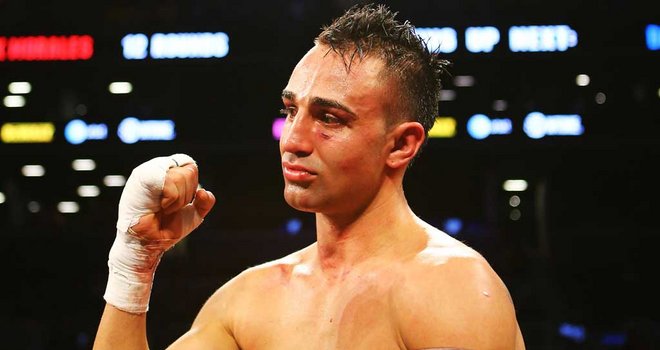 During the lead up to any notable fight in the world of boxing, there are always your share of subplots swirling around.
When it was announced earlier this year the Floyd Mayweather would be coming out of retirement to face off with Connor McGregor, it was some drama that the boxing world needed as it shot a bolt of lightning and energy into the sport.
As far back as a year ago and even further really, people have been speculating about the fight between the best in boxing against the best in MMA.
And everyone in the Boxing world made sure to share their opinions, including former two-time champion Paulie Malignaggi, as he continually discredited McGregor, and even noted that he himself would be able to handle the Irishman in a boxing match.
How the next few months played out was quite entertaining, as the Mayweather versus McGregor fight was officially announced and the two men begin to prepare for one another. The non-stop pre-fight press tour got the promotion for the fight going and things behind the scenes started coming together.
Malignaggi ended up going to McGregor's camp to help him with sparring, but things didn't go as expected. After just to sparring sessions with McGregor, things got so heated between the two men that Paulie ended up leaving the camp after controversial photos surfaced on the net showing what may have been a knock down scored by Mc Gregor during one of their Sparring sessions.
McGregor would end up going on to fight valiantly against Mayweather on August 26, although he would end up losing by way of the 10th round technical knockout inside of the T-Mobile arena in Las Vegas on Showtime pay-per-view.
McGregor's spirit and heart was up to part, but he simply didn't have the technique or the experience in a boxing ring to handle someone like Mayweather, who was fighting his 50th professional match.
And in the wake of his defeat, Malignaggi has continued taking some shots at Mc Gregor.
"Floyd's only game plan was to bring out the bitch in him. You think Floyd needs the game plan to be McGregor?" Malignaggi said in an interview with MMA Hour.
What Malignaggi does deny is any rumors that he was a possible spy for Mayweather. On videos online and online Memes, Malignaggi could be seen hanging out with Mayweather inside of his gym just days before the fight.
Malignaggi believes that delusional fans simply create their own reality when it comes to anything related to McGregor ahead of his match with Mayweather.
"We were just catching up and joking around. Just having a good time. He was in very good spirits. You wouldn't even realize it was a five week for him if you didn't know him," Malignaggi said of his time with Mayweather inside of the Mayweather Boxing Club.
As for the future of McGregor? There's actually some people who want to see him box again, even possibly against Malignaggi either sooner or later.
That's the word of boxing for you, Expect the unexpected.